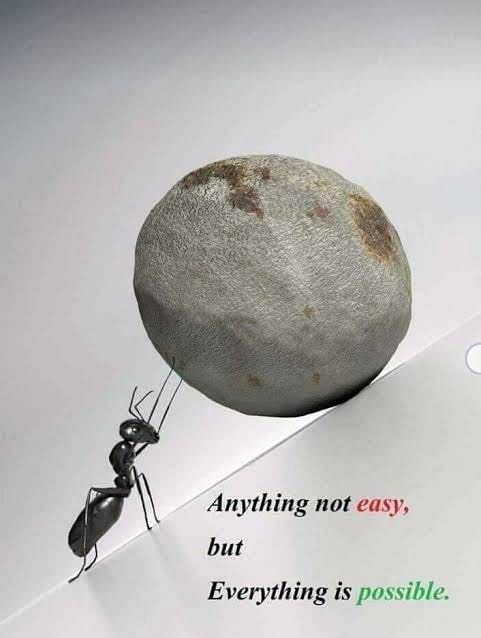 Good day, supporters!
My name is Nidhi Jain, and I have a Humanities undergrad degree. I'm really curious about how public policies are framed and executed. After completing multiple internships and volunteer positions, I discovered my passion.
I was recently accepted into the University of Bristol, which is one of the world's best universities (Qs ranking 19th in Social Policy). Beginning in September 2021, I will pursue a Master of Science in Public Policy. I was also offered positions at the University of Warwick, the University of Leeds, and Kings College London, but I chose Bristol over the others.
The study outline
.
The course is titled MSC in Public Policy. It is a 12 month-long programme. Under this course, I will be studying four mandatory units which aim to cover: how Policies are framed in this globalisation era?; range of Theories and models of the Policy process; and Policy research methods and analysis. It also includes a dissertation to be written on a chosen topic within the broad framework of Public Policy. Other than these units, there are multiple units to be chosen for 60 credit points. They include units like- The Economics of public policy, Public management and organisation, and so on. I plan on choosing 5 Units from the multiple options, which will help me to understand policy-making comprehensively.
Career Plan.
The goal is to be at the heart of the decision-making process. I primarily intend to work on education and gender equality sector. Starting from my state of Rajasthan. To achieve this, I intend to start with (I) working as a Public policy analyst with a Think-Tank servicing the Education and Poverty policy needs of local government bodies for 2-3 years. This will add to my knowledge and experience of working professionally. I majorly plan on working with youth-led and new organisations. The reason for this is that it will allow me to function with like-minded enthusiasts and it will enlarge the scope of Self-Development as I will have to put in more efforts for the growth of the organisation and to open an organisation which will educate children hailing form below the poverty line at free of cost.
My inspiration
My mother and professors motivate me to keep going down this path. My mother has always emphasized the importance of providing us with the best education possible, and taught us to use our privileges for larger good. She is uneducated herself, which is why she recognizes what she has lost and how difficult it is to live a dependent life. My teachers have always advised me to prioritize items that bring me joy over monetary rewards. They have aided me in comprehending my desire to work in the social field.
My interest in Public Policy surfaced when I met one of my senior who encouraged and demonstrated ways for me to explore my potential while also encouraging me to look beyond my means and limited experience. She informed me about the possibility of receiving a degree from another country. All of my academic knowledge, life experiences, and ambitions drew me to pursue a Public Policy degree. As I had figured out my career path, I knew I'd have to work hard and complete multiple internships in order to receive an offer letter from the University of Bristol. As a result, I participated in internships with organizations working in India's public policy space and volunteered with NGOs to gain real-world experience. The application fee, visa fees, loan processing fees, and other expenses weighed heavily on my mind, so I took on three part-time jobs: one as a faculty member at a coaching school, and the other two were linked to private tutoring and internship earnings. Much of this happened when I was working on my journalism graduation. All of my hard work has paid off in the form of a letter from the university offering me a position. This journey is a testament to my skill and determination to put forth the effort necessary to achieve my objectives.
Professional experience and learnings.
While I was working as a
volunteer
at
Vforce United Nations India
and
Handout foundation
, I was given the task of creating public awareness and generating a sense of consciousness towards their rights. I innovated my work by making videos, infographics, anecdotes: which helped me to communicate better with people. This experience also left me with the knowledge of the challenges faced by people in recognizing their rights. While
interning with a think-tank named Green Governance Initiative
-I received an opportunity to attend lectures conducted by different stakeholders working towards achieving sustainable development goals (SDG) 2030 targets on the ground. And submit my idea/plan in attending SDG 4. Also, I develop the content and
train 9th and 10th students in social science subjects
at a coaching centre. This has helped me to gain skills in researching the subject matter that has to be delivered. All of this experience has boosted my confidence.
The quality of the Education system of a country is a prime factor that decides whether the Population of a country will turn into an Asset or a Liability. And for the same reason, I am very passionate about teaching and ensuring that I do everything in my capacity to train and educate people around me. Apart from training 9th and 10th grade, I am currently
volunteering at Teach for India organization
. These NGO school students come from low-income households (mostly living in the slum).
Internship under an MP (Member of Parliament) office
and
as a project manager at skill rediscovery
(e-learning platform) has helped me to gain experience related to Policy and research. Drafting private member bills, framing Parliamentary questions, Writing debates for Zero hours of the Parliament, reports on the analysis of the government data are the tasks I performed for an MP office. At skillsrediscovery, I am responsible for maintaining public relations and interviewing various stakeholders across the Education industry. Both of these platforms are individually introducing me to the Public Policy space and Management in India. I am hopeful all these experiences will juxtapose and give me a better understanding of an academic part of Public Policy.
Objective during my stay in Uk
During the period of my stay, my objectives are:
To excel in my MSC Degree and pass with distinction. Along with that, I will take courses related to Psychology.
Apart from academics, if availed of opportunities, I will work with organisations (Think- Tanks) involved in drafting Government Policies and Projects. This will allow me to have practical experience in learning what goes into the planning process and how the Government works. I also intend to be part of a team working for quality Education and Hunger in the Country.
I have been tutoring children of different ages for 5 years now. This has left a great impact on my life as it helped me develop a strong sense of self-confidence. I wish to continue teaching while doing my master's. This will give me a chance to interact and teach students from all over the world and learn new teaching skills and methods: which I intend to implement in India
I will invest my time by Volunteering with NGOs (like Their World) and in building networks with professionals and professors of the University.
Cost of Education and Scholarship status.
The total cost of the program is £35000 (Rs. 36,50,000 aprx) which includes a Tuition fee of £24000 (Rs. 25,05,000) and estimated living expenses of £9000 (Rs. 10,00,000). The supporting document shows the official cost estimate.
I am fundraising for meeting my tuition fee. I have applied to various scholarship like University offered scholarship, Tata trust, Future education scholarship and commonwealth Scholarship for which results are awaited.
How can you help me?
Through the platform, I am seeking to raise 57% of the total cost which comes to around 20 lakhs. I will be sincerely returning the contribution to the donors if I get any partial or full scholarship during this period.
I am thinking of approaching around 4000 people and If each of them could contribute 500rs I would be able to reach my goal. However, no amount is small and I leave it up to you to decide how much you could like to contribute. Additionally, or if you are in a position to contribute, it would be a great help if you can share my appeal with relevant people in your network who you think might help me.
How can I help you?
I will be more than willing to help people who are in their application stage. If you are in Bachelor's program and want to pursue your masters I would be happy to co-read your SOP, LOR, etc. I am always willing to help you with your subjects as well if you are in the humanities stream.
What to do after contributing
After your contribution, please mail me your details at nidhiajmera1999@gmail.com with the subject - 'Donating Nidhi'.
I will be more than happy to connect with you personally.
For any queries and assistance, reach out to me at-
nidhiajmera1999@gmail.com
Or
Instagram- nidhiajmera546
LinkedIn- http://linkedin.com/in/nidhi-jain-097a661a5
I appreciate all kinds of help.
THANKS IN ADVANCE.
Supporting documents.-