ann daata sukhi bhava !! It means, May the one giving us food be happy
Joining hands with 'Jharkhand Journalist Association(JJA)', & Bhartiya Shramjivi Patrkar Sangh(BSPS) Jointly has started fundraising for the journalists of Jharkhand through milaap.org who are in dire need of dry ration due to retrenchment or non-payment of salary for past five to six months.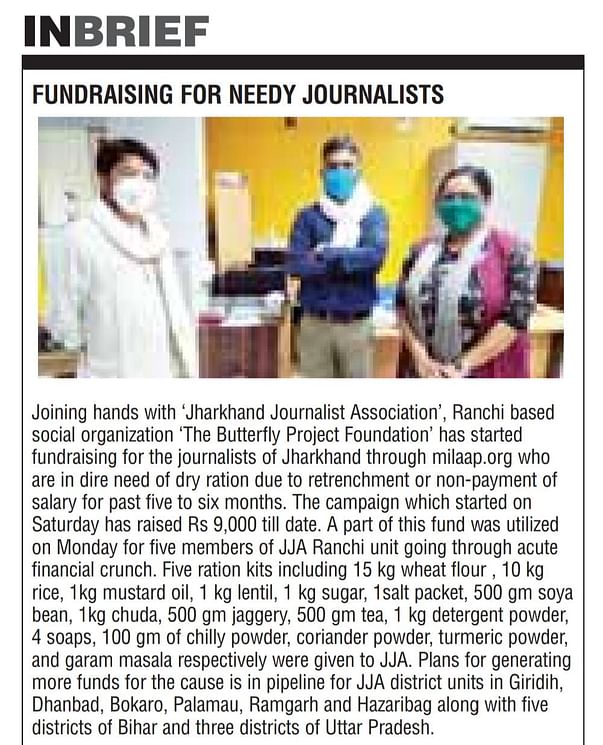 A part of this fund was utilized on Monday for nine Journalists of Ranchi & one from Garhwa district of Jharkhand, unit going through acute financial crunch. Nine ration kits including 15 kg wheatflour , 10 kg rice, 1kg mustard oil, 1 kg lentil, 1 kg sugar, 1salt packet, 500 gm soya bean, 1kg chuda, 500 gm jaggery, 500 gm tea, 1 kg detergent powder, 4 soaps, 100 gm of chilly powder, coriander powder, turmeric powder, and garam masala respectively were given to JJA district President Ranchi Sanjay Ranjan & Sunny Sharad with BSPS Spokesperson Sumedha Chaudhary.
The kits were received by JJA founder and National Organization Secretary BSPS Shanawaz Hassan, JJA Ranchi coordinator Sanjay Ranjan, JJA women wing general secretary cum Bharatiya Shramjivi Pratrakar Sangh (BSPS) national spokesperson Sumedha Chaudhury and JJA member Sunny Sharad.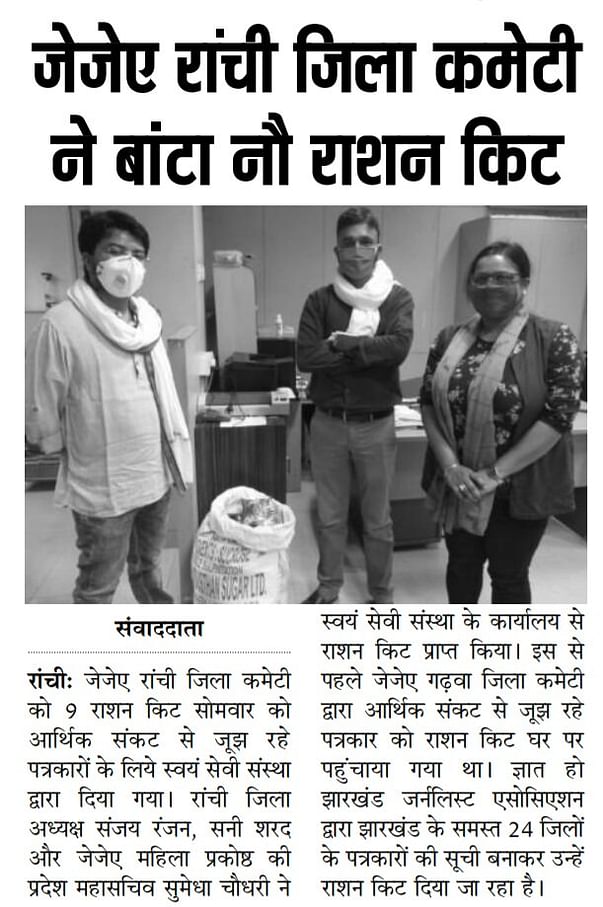 Plans for generating more funds for the cause is in pipeline for JJA district units in Giridih, Dhanbad, Bokaro, Palamau, Ramgarh and Hazaribag along with five districts of Bihar covered under Bihar Journalist Association and three districts of Uttar Pradesh under UP Journalist Association.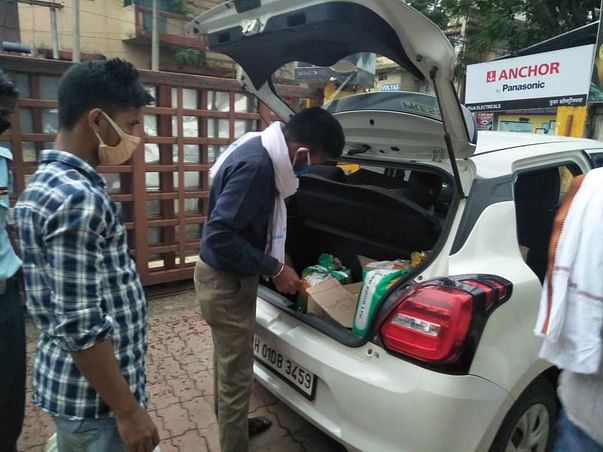 Notably, all these state units are registered sister wings under the banner of BSPS, New Delhi.
Sumedha Chaudhury
National Spokesperson
BSPS, New Delhi
email id: bsps.delhi@gmail.com