Project VASUNDHARA,
Asvattha is an Indian Environmental NGO registered with the Indian Trust Act,1882 and Income Tax 12A and 80G compliant. The NGO is dedicated to the Preservation, Conservation, and Management of Mother Nature. Asvattha is nourished by a team of vibrant intellectuals and green volunteers, known for their zeal and tested dying hard passion.
Context & Objectives
.
Why is there a need for Plantation in the areas of Nagpur?
Nagpur is the third-largest city and the winter capital of the Indian state of Maharashtra.
However, due to the uncontrolled deforestation and development of the city, the average temperature has increased and gradual decrease in rainfall.
A plantation drive to plant 20 Thousand saplings in Nagpur's vicinity
Team Building:
The existing team of 500+ volunteers consisting of local farmers, tribals, students, institutions, etc.

Motivation:
Motivate and train them to achieve a common goal of sustainable development in the region.

Caring:
Ensure well being of the saplings till they achieve maturity by identified volunteers.

Plantation:
Conduct plantation drives in the region with the help of volunteers.

Beneficiaries:
Ranchi Localities, Tribals, and society as a whole.

How our Organization will Contribute to help People of Nagpur to Fight against such Changes:

#AGROFORESTRY
Agroforestry is a collective name for land-use systems and technologies where woody perennials (trees, shrubs, palms, bamboos, etc.) are deliberately used on the same land-management units as crops and/or animals, in some form of spatial arrangement or temporal sequence. In agroforestry systems, there are both ecological and economical interactions between the different components.

Beneficiaries:
The farmers/tribals in Nagpur have started getting awareness about Forest Garden Design and Nursery Development. These Farmers & Tribals shall be sole beneficiaries of the Project.

Number of Farmers/Tribals: 500
Female-49%
Male-51%
Number of People who will Benefit: 2000+

Activities:
Below mentioned is a list of few plantation activities that will be taking place:
1) MAHOGANY
2) ARJUNA
3) TEAK
4) BANYAN
5) PEEPAL
6) MANGO
7) GULMOHAR, etc...

Agroforestry Plans:
Number of trees to be Planted: 20,000
Area to be covered under Plantation: 5 Ha (Hectare)

Our Achievements..................
Project: Panchaamrit

On 05th June 2021 ie World Environment Day, Vriksharopan was performed at five culturally distinct and diverse districts of India. 'Green adventure to nurture nature will enlighten future' was the theme of this project.
The five districts were-
Sagar- Madhya Pradesh
Mumbai- Maharashtra
Madhepura- Bihar
Ranchi- Jharkhand
Jabalpur-Madhya Pradesh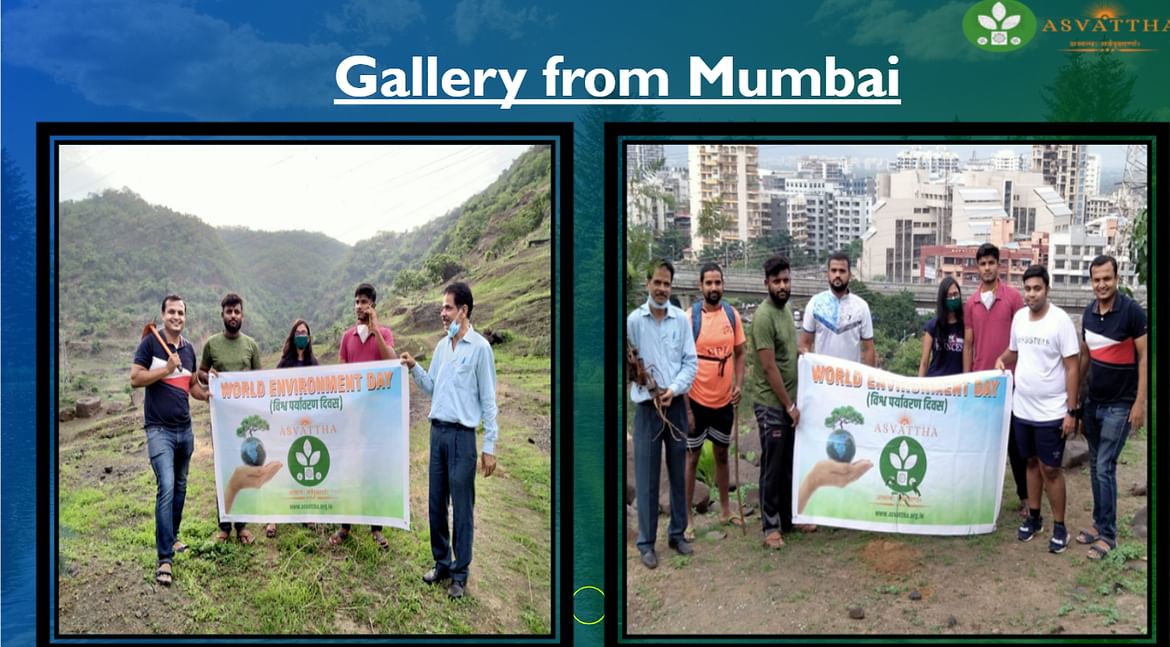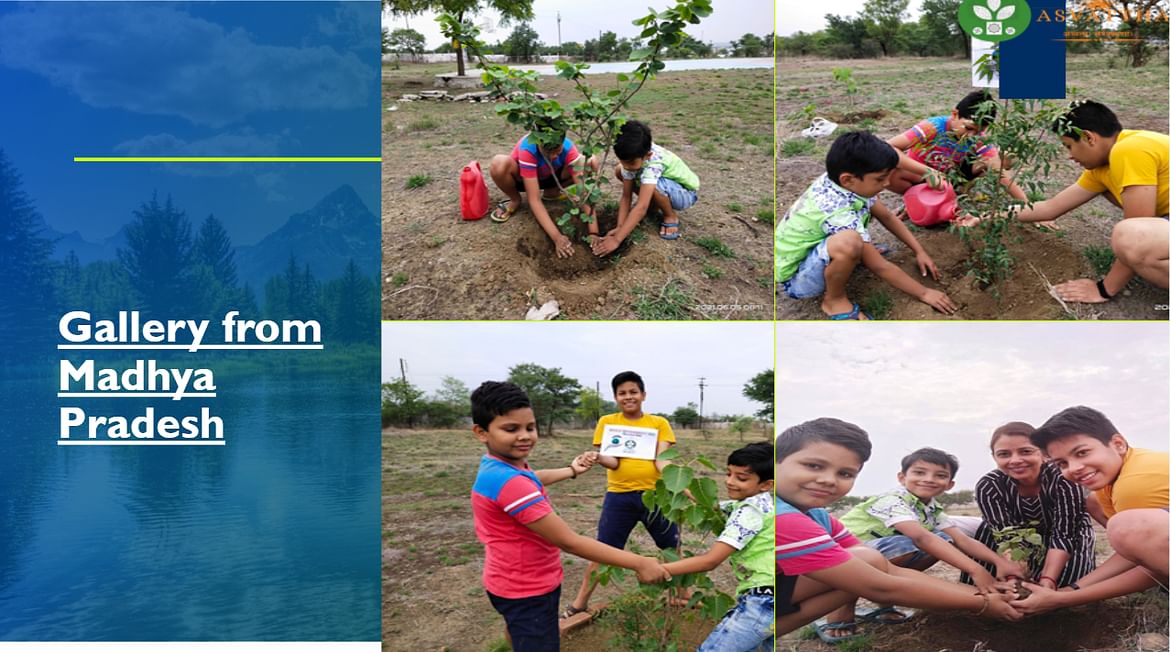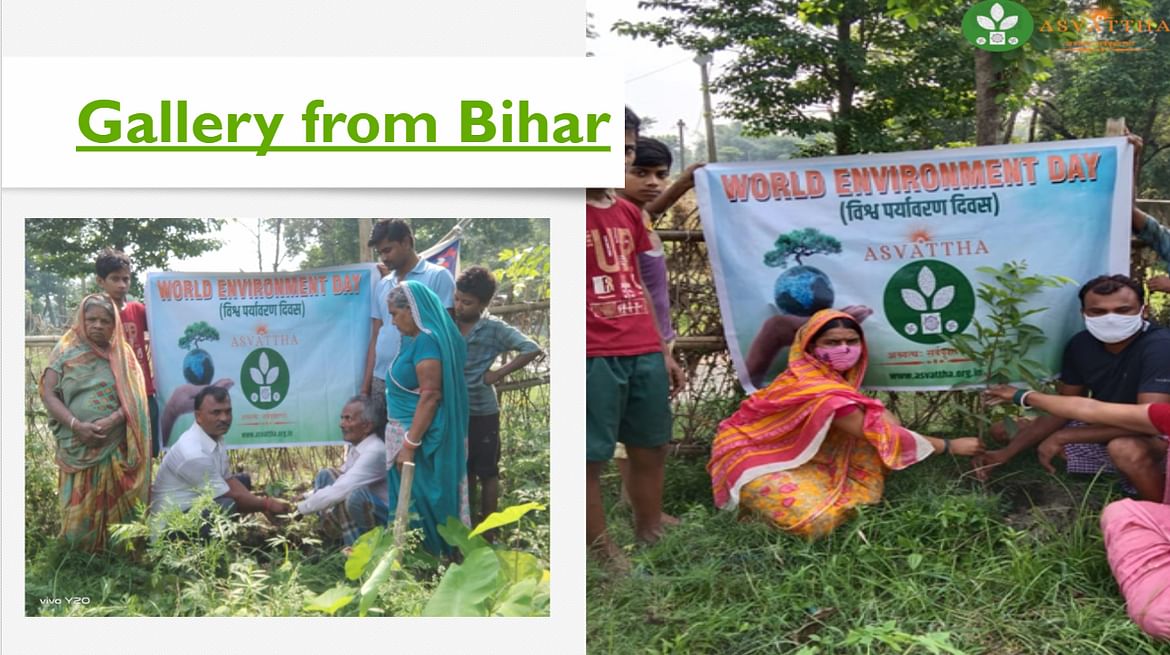 Project: Rakshasutra
On 04th August 2020, the plantation of about 500 trees along with tiding of sacred threads (Rakshasutras) by girl child was done on this Raksha Bandhan in few tribal villages.
Project: Gurudakshina
On 5th September 2020 as a token of gratitude towards our Gurus, Asvattha planted 501 trees as Gurudakshina.
Nomenclature of trees was done on the names of village panchayat girls.
Project: Kambal Vitaran
On 15th November 2020, Birsa Munda Jayanti, distribution of blankets was done among the underprivileged tribal communities.
Project: Bapu
The soul of India lives in its villages- Mahatma Gandhi
Asvattha followed this theme to celebrate the 151st birth anniversary of Mahatma Gandhi on 2nd October 2020, which is also marked as International Nonviolence Day by U.N. As part of this project heavy plantation drive was performed in selected Tribal villages of Jharkhand.
Utilization Of Funds: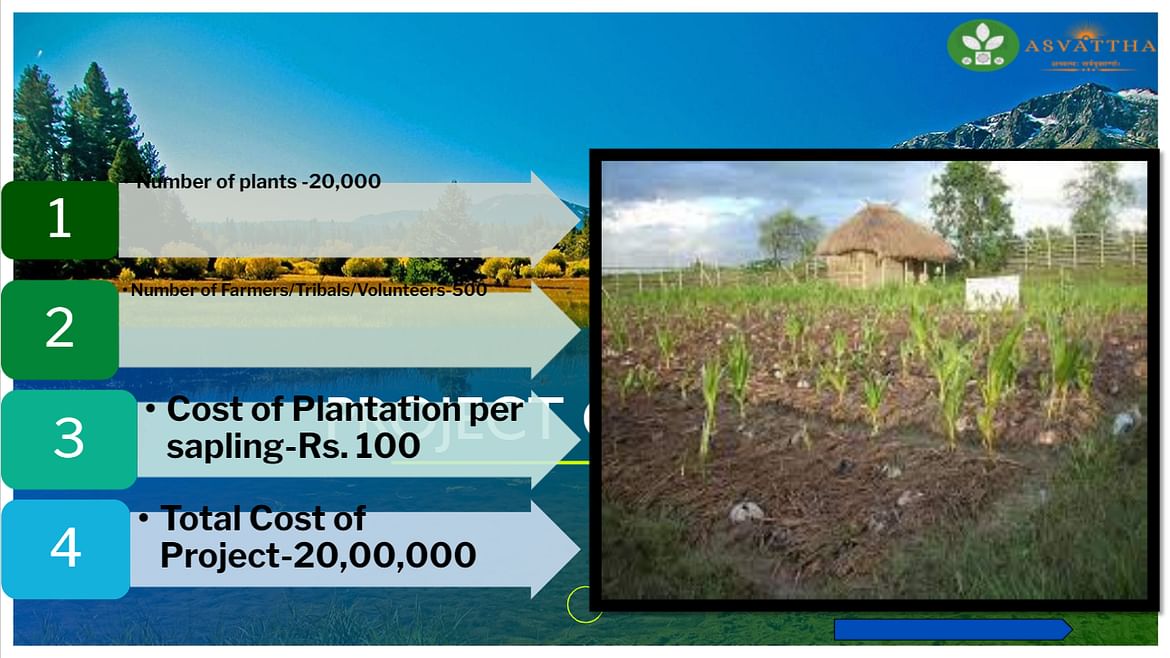 Thanks.Website: www.asvattha.org.inLinkedIn: https://www.linkedin.com/in/asvattha-an-environmental-ngo-1b34a51b9Contact Number: 8862938738