We are a startup in Cybersecurity with a vision to secure every home in India from Cyber-attacks.
When we see people lose huge amount of their hard earned money to the ever growing cyber-evil, it motivates us to work harder towards our goal. But we cannot achieve this alone. We want you all to be a part of our success.
Your contribution will help us to create a cyber-safe ecosystem in India.
NATASHA comes with compact and sleek design that can fit anywhere in your home

And a powerful GUI to help you view the alerts and statistics of the attacks blocked by NATASHA


NATASHA, a smart threat intelligence system, works on the MDAM** technology and acts as a first line of defense against cyber-attacks. Protecting all smart devices connected to your home Wi-Fi, it provides a cyber-safe environment to work as well learn from home.

** Applied for Patent

The functional POC is already ready! We are now ready to take the next big step - Creating the MVP and launching the final product!!

The funds will be used for the design, development and manufacturing of first 100 units of NATASHA. In total we require 32,85,000/- of which we are planning to crowd-fund 6,00,000/- . Further breakup of Fund Requirement is as Follows -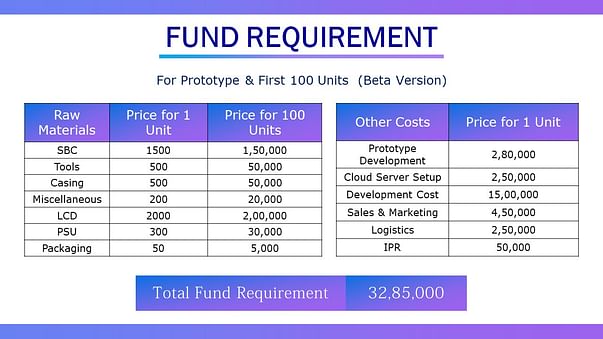 Achievements and Recognition -

Showcasing NATASHA at SVUM 2021, Rajkot.
Shri. Ganesh Thakur, CEO, FIA Gujarat Chapter
(14th March 2021)
Shri. Alpesh Rathva, Section Officer, DST, Gujarat Informatics Limited
(20th March 2021)
Young tech geeks understanding the concept of NATASHA
at Khed-Bramha
We will keep you posted with our progress and achievements!
For more details -
www.netwonsapple.in
admin@newtonsapple.in
+919325073974 / +918208387709