The poorer sections of society have been struggling to survive during the second Covid-19 wave. They have no one to turn to for any kind of assistance.
During this time, the Mumbai-based Nanhi Pari Foundation, established by Mohammed Azhar Khan, has been rendering a helping hand to the less privileged.
This unprecedented crisis has been far more devastating than before and the team at Nanhi Pari are working relentlessly to reach out to everyone in need.
But with the number of cries for help going up exponentially, they are running out of resources. They need your support to keep their mission going.

The team has been working day-in and day-out to ensure that food supplies reach various hubs in Mumbai.
Till date, Nanhi Pari Foundation has successfully helped 4,468 families and has also been feeding daily wage labourers who have been impacted by Covid-19.
"The labourers told us that last year was at least a little better than the current situation because they had some savings. But with this year's lockdown, they had absolutely nothing left after exhausting all their savings. I get calls from several areas, every day, requesting for food and ration supply."

- Mohammed Azhar Khan, founder, Nanhi Pari Foundation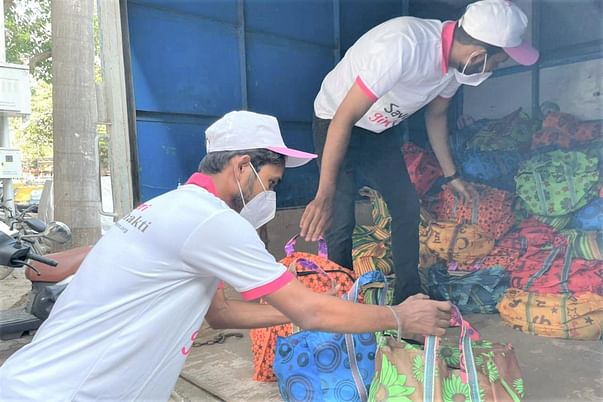 From the onset of the pandemic, they have been distributing food and dry ration kits in various parts of Mumbai

.
As they started helping these people, more requests for aid began pouring in from other areas.
They rose to the challenge and collaborated with like-minded groups, like the Indian Railway Catering and Tourism Corporation (IRCTC), to serve all those in distress.
"During the first few days of the pandemic, last year, I realized people were starving because they couldn't even afford a meal. That's when I decided to make food for people and distribute it among them. They gave me their heartfelt gratitude, and since then I haven't stopped."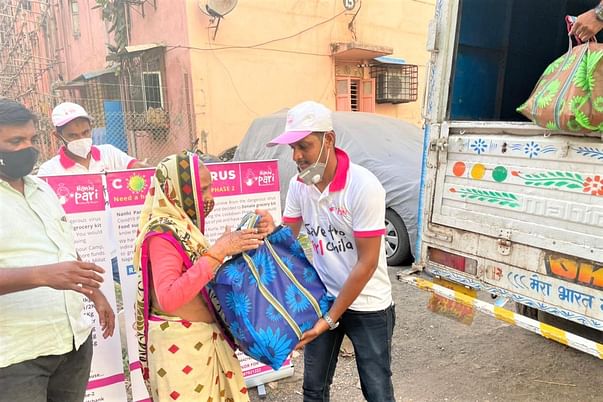 Nanhi Pari Foundation works towards saving and empowering the girl child population in poverty-stricken districts districts of Mumbai, as well areas under Haryana, Uttar Pradesh and Vizag.
For 5 years now, the team has made it their duty to help and guide young girls with their education and health concerns.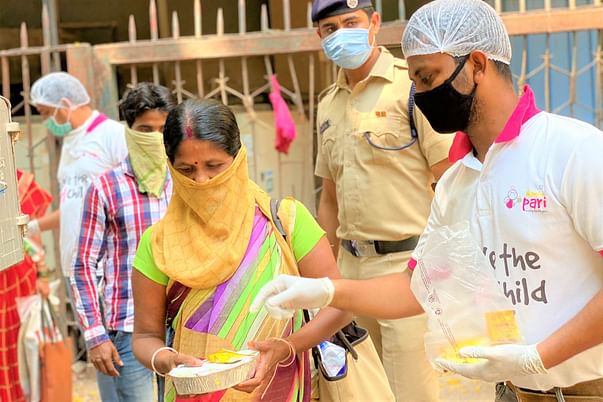 Azhar and his team are doing all they can to help the poorer sections of society survive during this deadly second wave. There are several people who are still going hungry, with no way to afford food. Nanhi Pari Foundation wants to help them, but it can continue its good work only with your support and generous contribution.