Urban Floods are Rapid it can cause Chaos!
Urban Floods are Fatal it can cause serious Property damage!
Urban Floods are Fatalit can take Citizen Lives!
Urban Floods are Rapid it canbring the city life stand Still !
Urban Floods are Rapid its causing $Billions of Dollers Damage to the cities across the Globe!
In every mejority of India where a small 15minute rain can cause serious Runoff which leads to water stagnation on the roads and create terrible traffic jams and halt citizens life. The roads built in the cities are Bituminous and Cement concrete where no place left for water percolation. The Storm water drainage system are couldn't able cater the inflow of rapidly growing cities in spite of great efforts and updated drainage network developed by the Authorities.
What is Urban Flooding?
the inundation of property in a built environment, particularly in more densely populated areas, caused by rain falling on increased amounts of impervious surfaces and overwhelming the capacity of drainage systems
We can split the definition into three separate components: urban flooding is (1) caused by rain that (2) falls on impervious surfaces and (3) overwhelms local stormwater drainage capacity. Each of these components—heavy precipitation (which is expected to become more frequent due to climate change), increased urbanization, and insufficient or outdated stormwater infrastructure—presents a challenge in and of itself. With urban flooding sitting at the intersection of all three, it's no wonder that this is a complex problem.

The triple threat of urban flooding

Urban flooding is not just "flooding that happens in an urban area." This isn't what happens when a river overflows its banks or when a hurricane drives a storm surge across a coastal neighborhood. Instead, it's caused by excessive runoff in developed areas where the water doesn't have anywhere to go. Urban flooding can be linked to a major disaster, like Hurricane HUDHUD and its 33 trillion gallons of rainfall. But more often it happens during more routine circumstances, appearing in the form of wet basements and sewer backups. Even small amounts of rain can overwhelm the deteriorated or inadequate infrastructure found in many neighborhoods, especially in Impoverished, neglected, and/or socioeconomically isolated urban communities.

How serious is Urban Flooding?

The 2020 Hyderabad floods
were a series of floods associated with Deep Depression in bay of Bengal that caused extensive damage and 15 loss of life as a result of flash flooding in Hyderabad, India in October 2020.The Damage estimated $681Million USD.
The 2017 Mumbai floods
Refers to the flooding that occurred on 29 August 2017, following heavy rain on 29 August 2017 in Mumbai. Transport systems were unavailable through parts of the city as trains and roadways were shut. Power was shut off from various parts of the city to prevent electrocution. Damage Estimated: $407.9 Million USD
The Chennai Floods
2015 A relentless downpour pounded Tamil Nadu's capital city of Chennai on December 1, 2015, flooding and submerging one of India's largest cities. The heaviest one-day rainfall in the region – as much as 494 mm , the death toll of rain-related accidents was 500, it Made entire city in a chaos situation, more three million people without basic services. Collapsed roads and bridges, and halted air and train travel in and out of the city, stranding hundreds of passengers. Damage Estimated: $3Billion USD
And the list goes on and on to all Indian cities...
The Solution
Many Says" Urban Floods are not Controllable" but We Say " Urban Floods can be Controlled"
To address the urban Flooding we have developed a State of the Art Innovative Flood resilience Road Technology.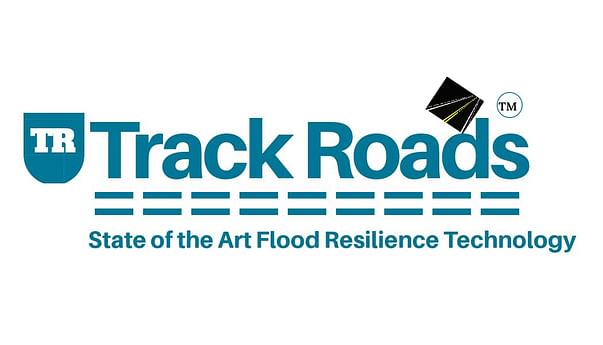 TrackRoads which will Intake highest rainfall runoff on the road surface store it for future usage or Soak it into ground to improve ground water levels or can transport through connected drainage network for Disposal. By are plays a vital role to control Urban Runoff and reduce the Load on Stromwater drainage network and assure Future water security. Also cleans air pollution after the rain event by evaporation.
Our Appeal
We are here to seek your support to build our "World's First Urban Flood Resilience Road Pilot Project" in Hyderabad –India.

Our Innovation of TrackRoads is to save urban lives, To save Rainwater and to mitigate Climate change. Through this fundraising campaign we request your support to Construct "world's First Flood resilience Road Pilot Project" and be a part of making urban lives better and water security for the future generations.
Thank You