Close your eyes and rewind your life a little. When everything was normal, you had your school/college/job to go to, daily wage workers were on the go, maids were working, everybody was working. It was a rush.
Open your eyes and let the reality sink in. You are all at home, you do not have anywhere to go to. One harsh eye-opening reality must hit you now- what about daily wage workers? What about maids/housekeepers?What about the people living in slums? What about ragpickers? What about them?
Let's take a look at the numbers. According to the International Labour Organisation, the COVID-19 pandemic might push 40 crore Indians into poverty. Not only this, but the pandemic has also brought the worst phase of joblessness since World War II. It is said that about 400 million workers in India are at risk of falling deeper into poverty during the crisis.
While these numbers might end up touching our sensitive nerves, the mere thought of stepping in such people's shoes can give us goosebumps.
The Government is doing their bit. But as both a responsible citizen and a human being, we can help to ensure that nobody sleeps on an empty stomach. You must have seen in the news how the daily wage workers are moving back to their native regions by foot or by sleeping in food trucks, which is indeed very risky and heartbreaking.
While we are rushing to fill our cupboards with grocery, these daily wage worker, maids, beggars, ragpickers etc. are finding it difficult to feed their family with bare minimums.
We believe this is the time to come together and donate for the people who have been worst hit by the pandemic. With the help of the employees at our organisation, we have actually come together to help 100+ affected families by providing them with Ration Kits at Gwalior.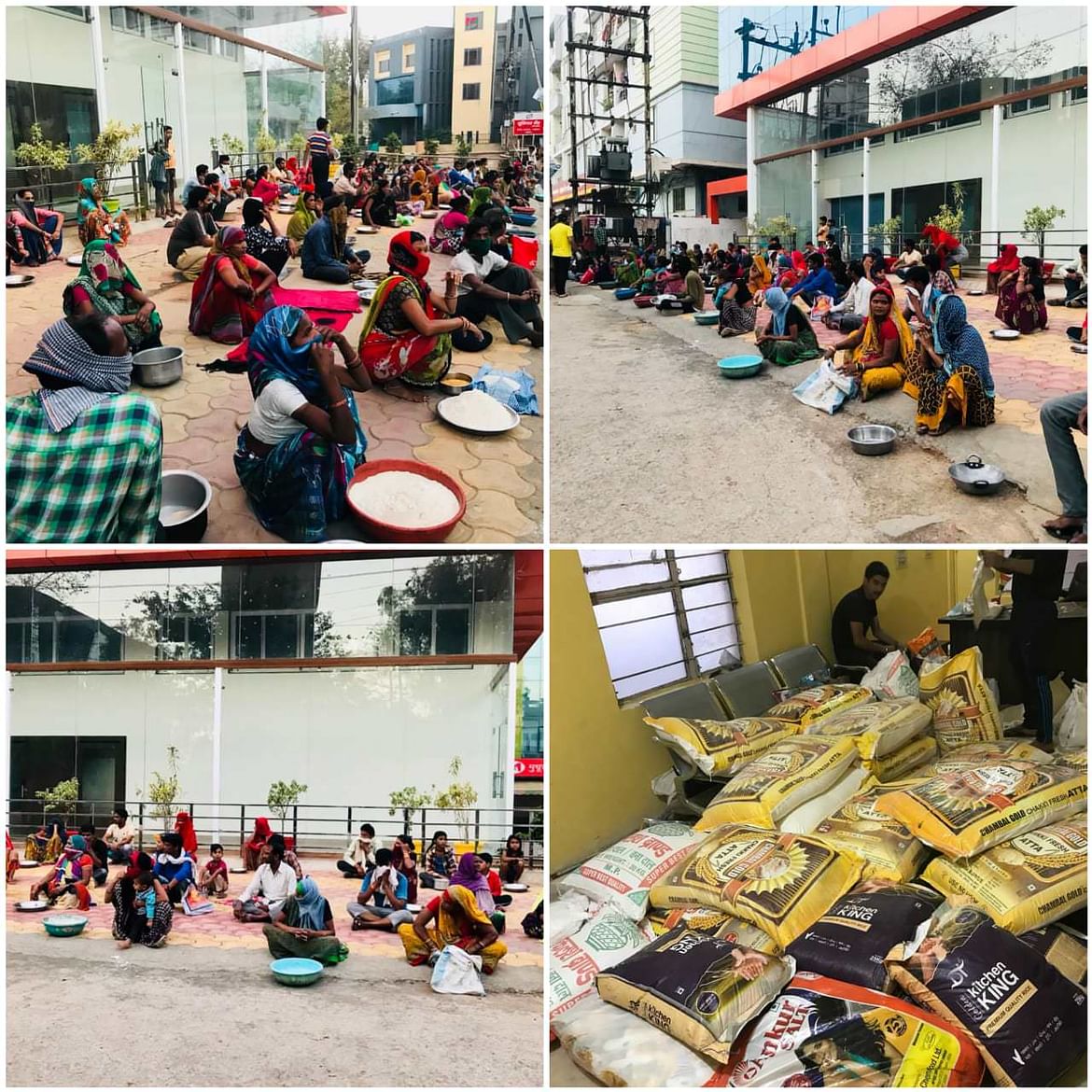 Our goal now is to make sure that every penny trickles down to the ones who are in need. We aim at providing Ration Kits worth Rs. 2000 each to 500 families affected by the Pandemic in regions of Delhi and Gwalior for 30 days
(500 FAMILIES X RS. 2000 RATION KIT = RS. 10,00,000 APPROX.)
By the end of this campaign, we will make sure that a detailed report reaches you so that you can also see how your contribution has actually contributed to saving lives.
We hope that in such tough times, we do actually come together and emerge as a better world, TOGETHER.
Donate now. Create an impact.
Visit us on
www.muskaandreams.org
Follow us on Instagram
muskaan_dreams
Like our Facebook page
https://www.facebook.com/MuskaanDreams