Hi all, My Aunty (Athai) R Murugeswari (age 58) is a right carcinoma in situ patient (stage 3A : Grade-I , called as locally advanced breast cancer). The estimated treatment cost for cancer is twenty five lakhs approximately (two and a half lakhs for Surgery and 65000(INR) per chemotherapy approx. So, for totally six chemo therapies three lakhs nighty thousand. Radiotherapy alone costs from 1.8 Lakhs to 2.5 lakhs (Approx).
Targeted therapy is given for 18 sitting for every 21 days , as a part of Neoadjuvant chemotherapy , first day we will be giving our chemotherapy and next day we will be treating her with targeted therapy,
Jan 24th :2021, we will be completing our 6th cycle of Chemotherapy and 6th cycle of Targeted therapy , post surgery and radiation therapy (36fractions or for 5 weeks), we will have to continue the Targeted therapy in parallel for another 12 cycles after every 21days ( as One year of trastuzumab continues to be the standard of care for adjuvant treatment among patients with early/Locally advanced stage HER2-positive breast cancer)
treatment cost 70000 per therapy(approx). Totally, eight lakhs and fourty thousand for twelve hormone therapies) and the follow up requires four lakhs. Hormone therapy to be done, as Her-2Neu is positive for my aunty (athai) We have started her treatment process on 10/10/2020 in AR hospital, Madurai(as soon as we identified the problem)
I request you to help my aunty(athai) either by supporting financially or by keeping my aunty in your prayers. Please share this to your friends and beloved one's and kindly extend your support.
Hospital related Documents, Medical Expenses given below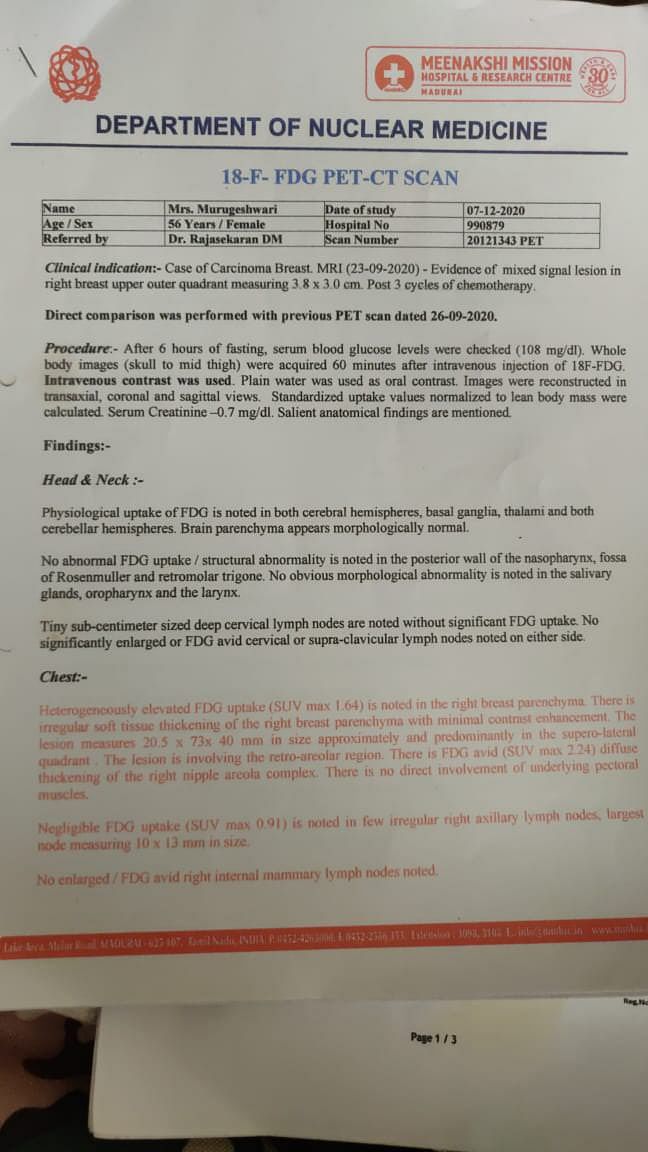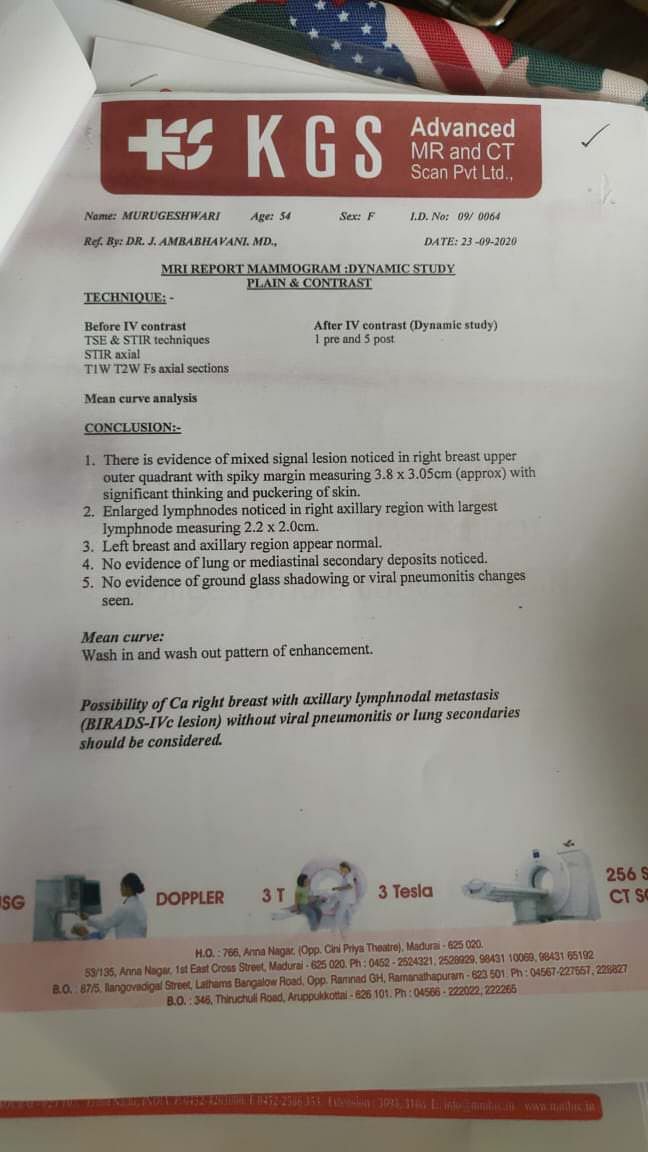 CHEMO MEDICINE BILLS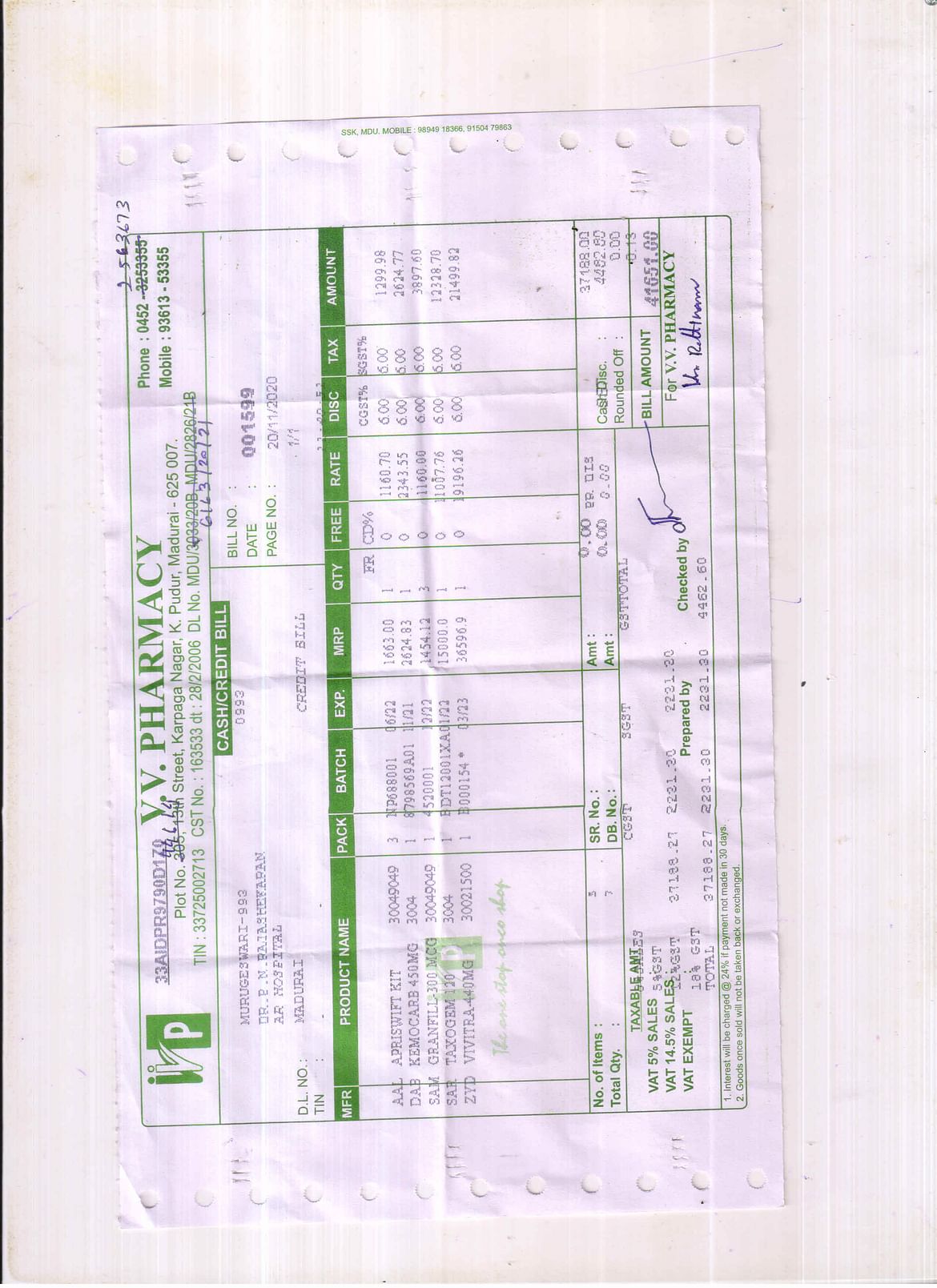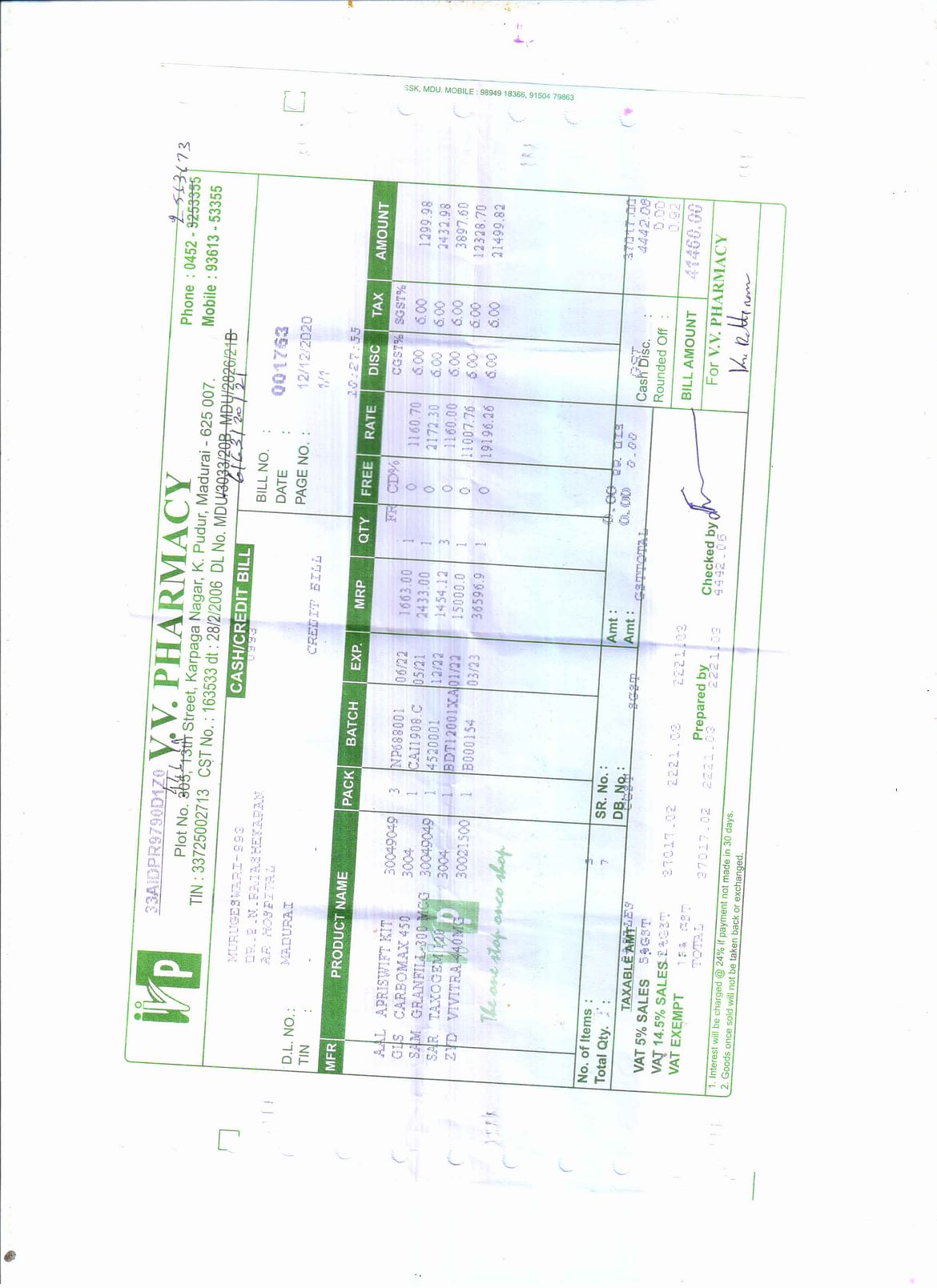 MRI :BREAST SCAN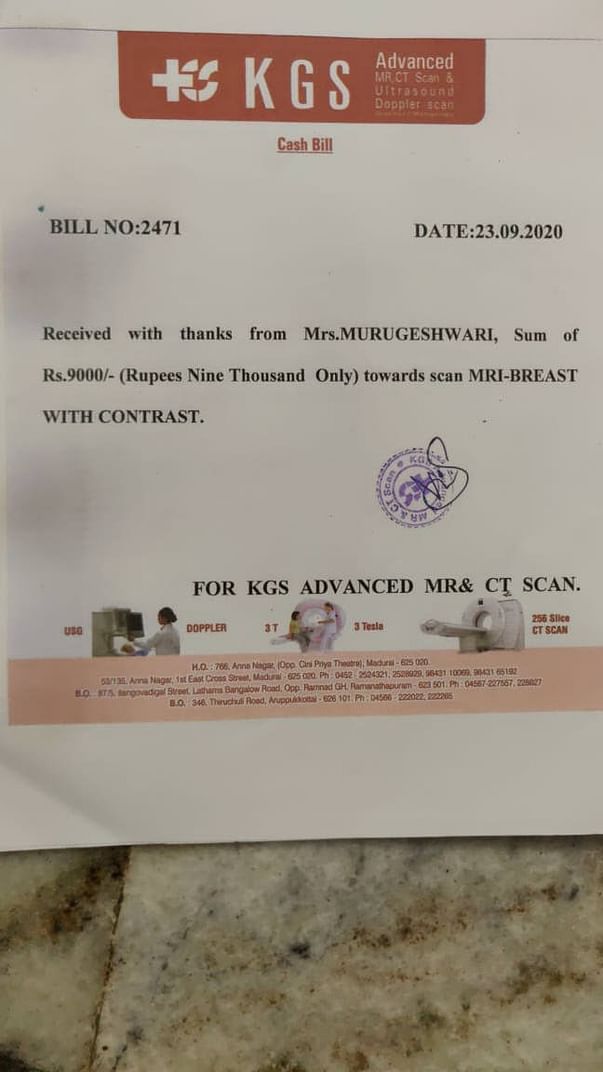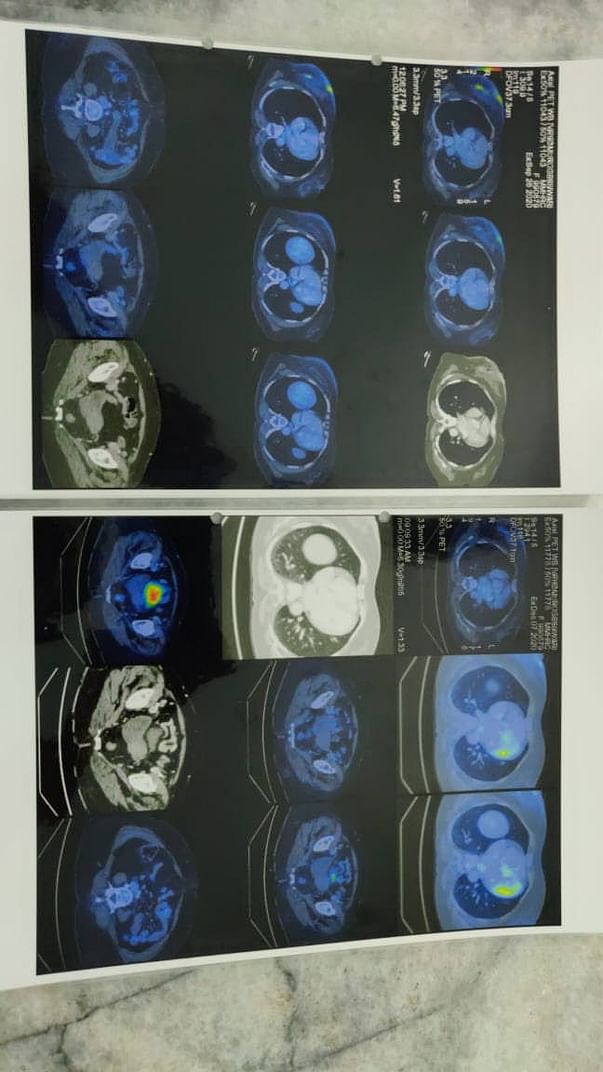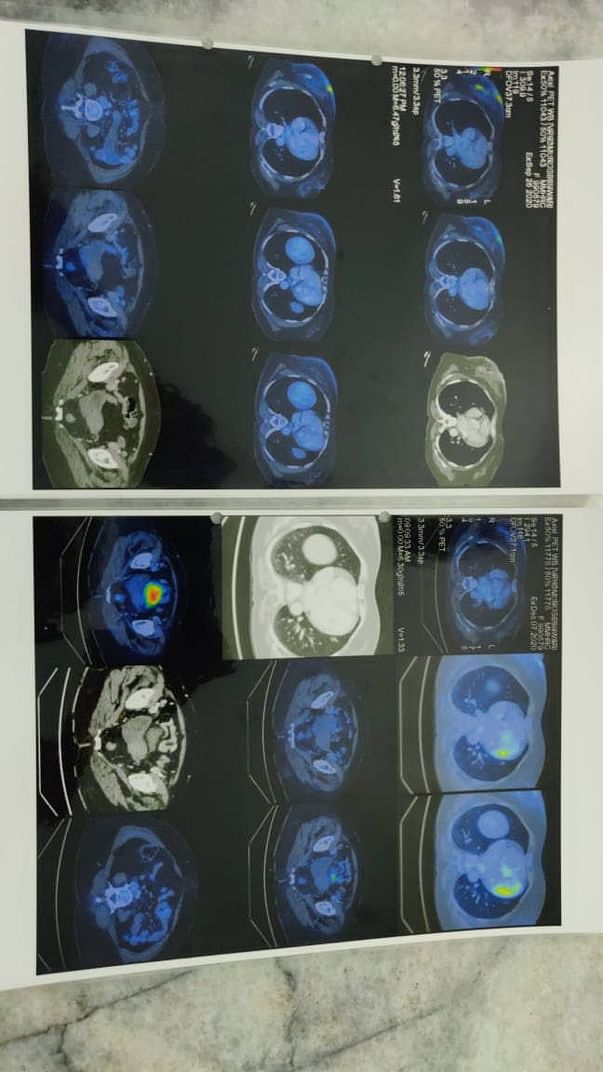 Vital parameter are in good condition to start CHEMO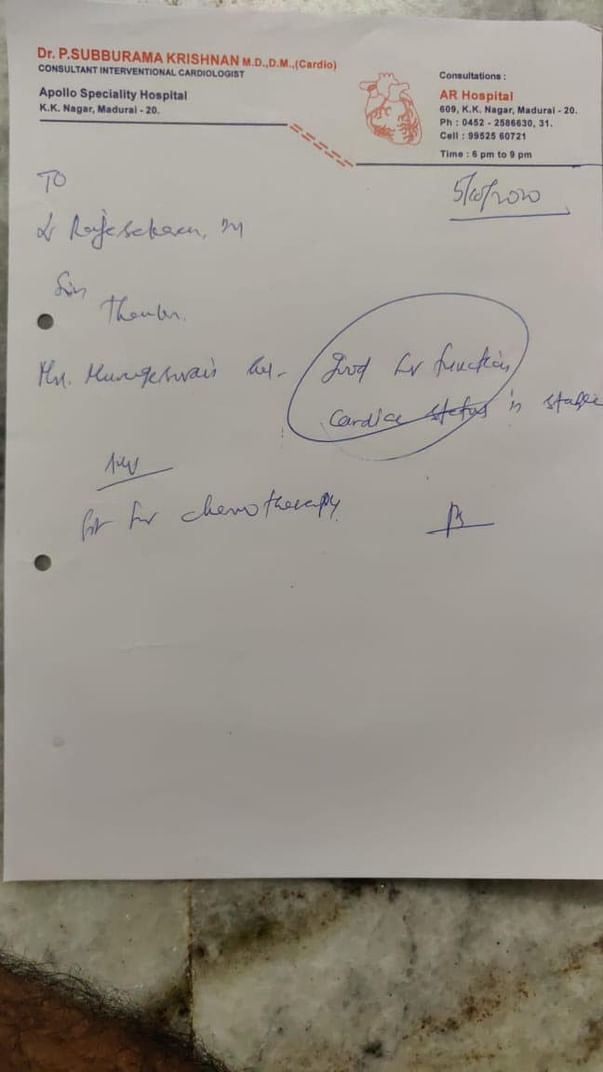 PET Scan results : Taken on Sep
PET Scan results after completing 3rd cycle of chemotherapy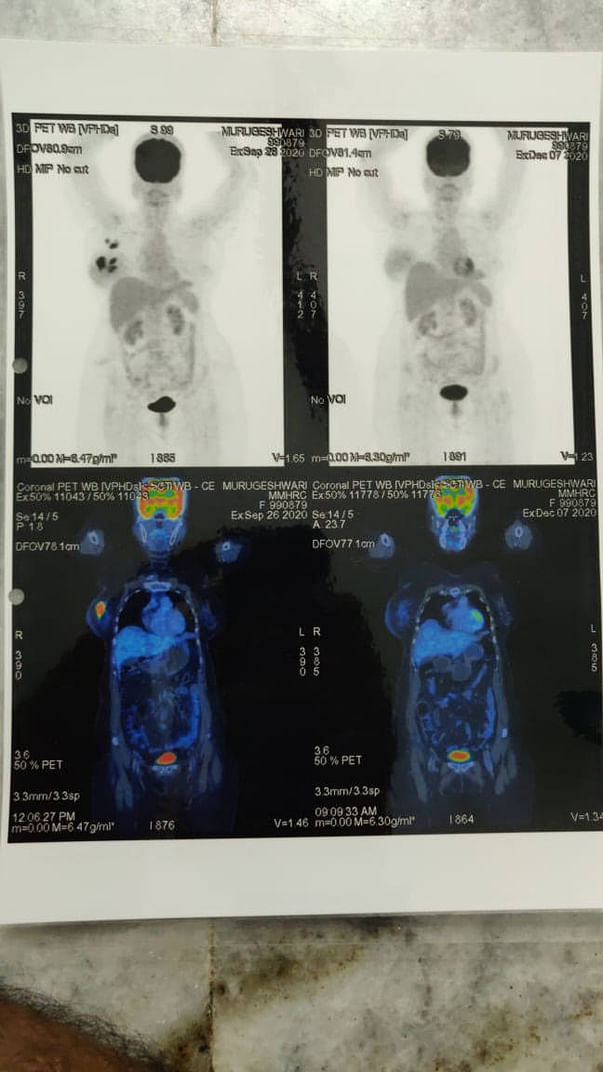 HER2:Positive (Immunohistochemistry test)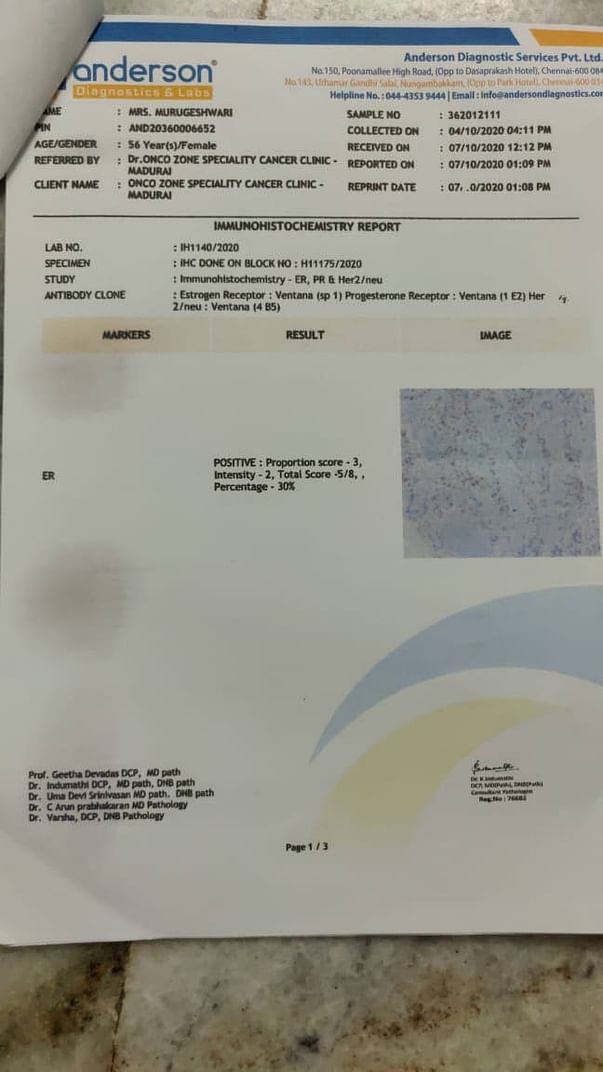 Second PET Scan bill