My name is Divya Valenteena and I am here to raise funds for my father Mr.Neethi Xavier who is 55 years old. Mr.Neethi Xavier lives in Chennai, Tamil Nadu with his spouse & children. He is currently retired.

Mr.Neethi Xavier is met with an Accident multiple injuries for a few days. He is currently admitted and receiving ICU Care in the Gleneagles Global hospital, Perumbakkam, Chennai.
He has had Brain Haemorrhage (internal Bleeding) & broken ribs, his first surgery was to remove 1/3 rd of skull to ease the bleeding and is under sedation for 48hrs and is in External ventilator support, 11.5mm of Haemorrhage is reported, once swelling has reduced and consciousness is back there will be another surgery to place back the skull & treat the lung injury to come out of ventilator.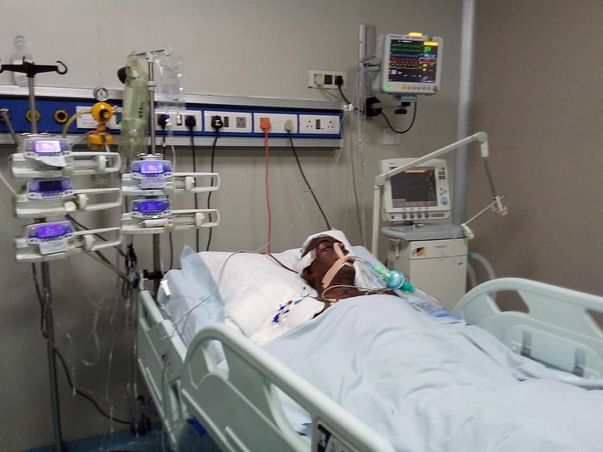 Until now, we've spent about Rs. 4,00,000. we've arranged the amount from savings & loans.In the next 30 days, we need Rs.50,00,000 more for further treatment. Please come forward to support my cause. Any contribution will be of immense help. Do contribute and share this campaign link with your friends and family.