This fundraiser is being set up on behalf of Mr. Anand Chandra Sahoo, a 54-year-old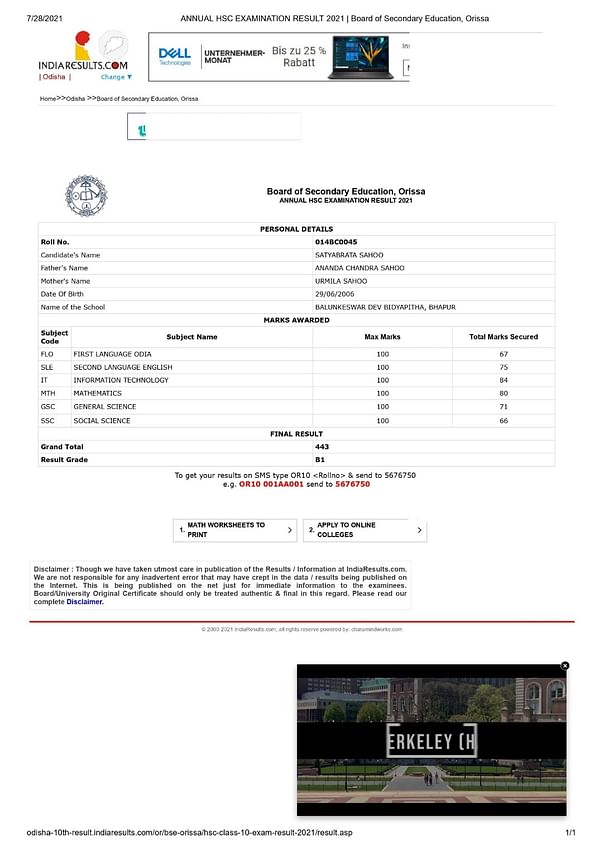 visually challenged person living in Bhapur Village, Odisha. He owns a small shop in Utkal University Campus, Bhapur, which has been shut for almost a year since the lockdown was imposed last year. He was the sole earning member of his family, and the income from the shop was the only source of income for the entire family. Now that the shop is shut, his family has no source of income.He is in urgent need of funds for his son's further education. His son recently cleared his tenth board exams and now needs to deposit Rs. 60,000/- for tuition classes for 11th std.
This is a sincere request to come forward and donate as much as you can, and help his son complete his education.