List of April Cases most of them are not mentioned.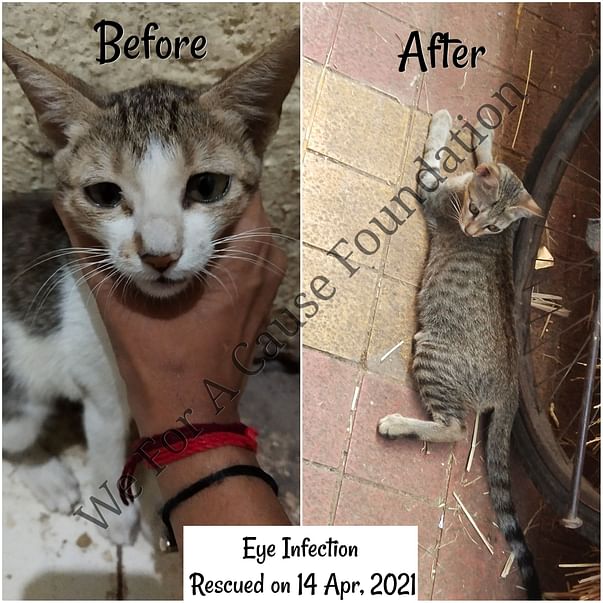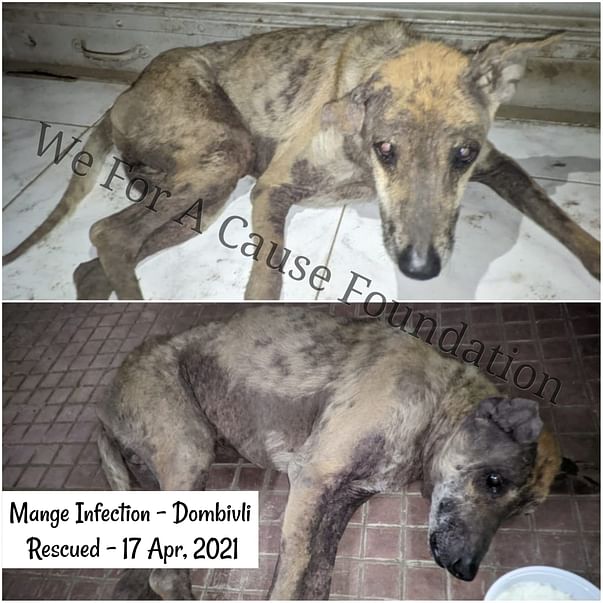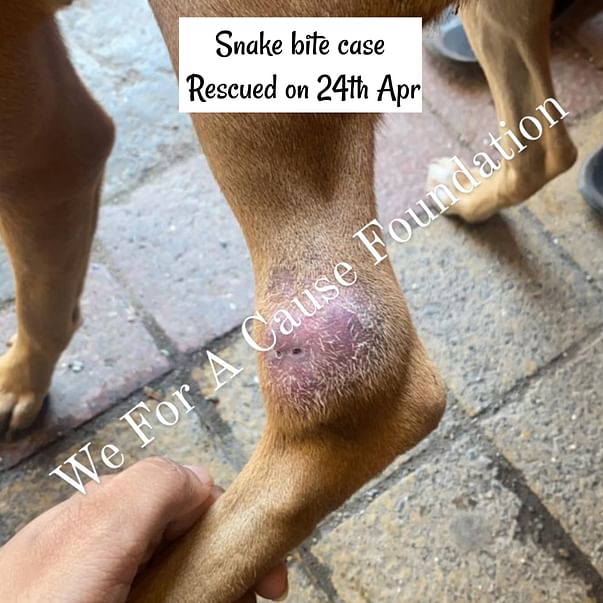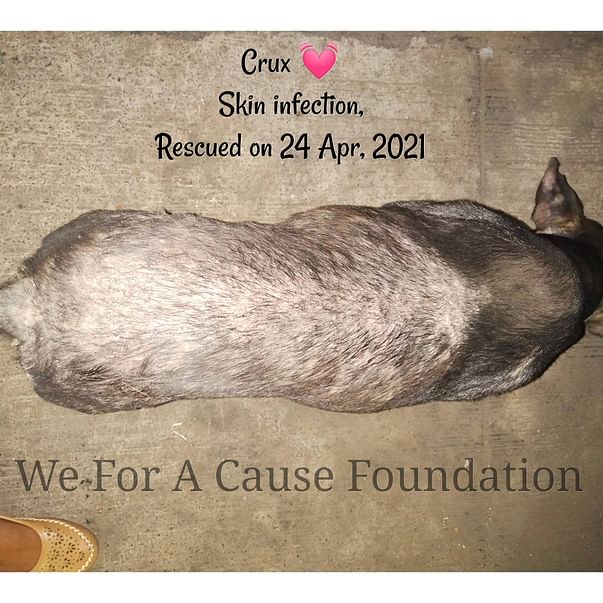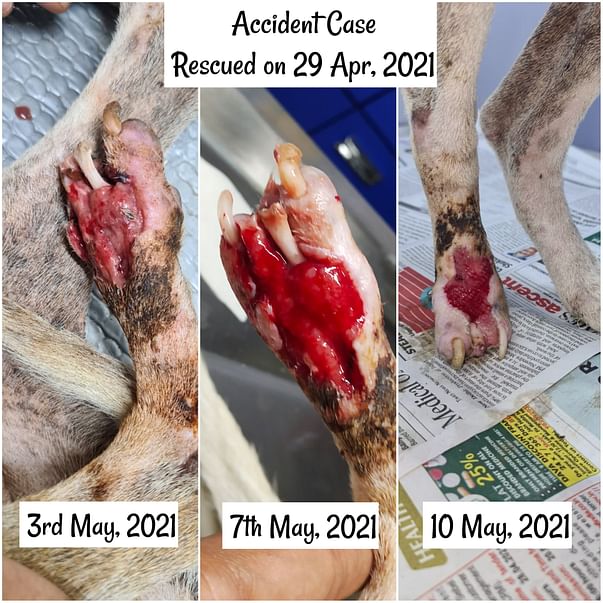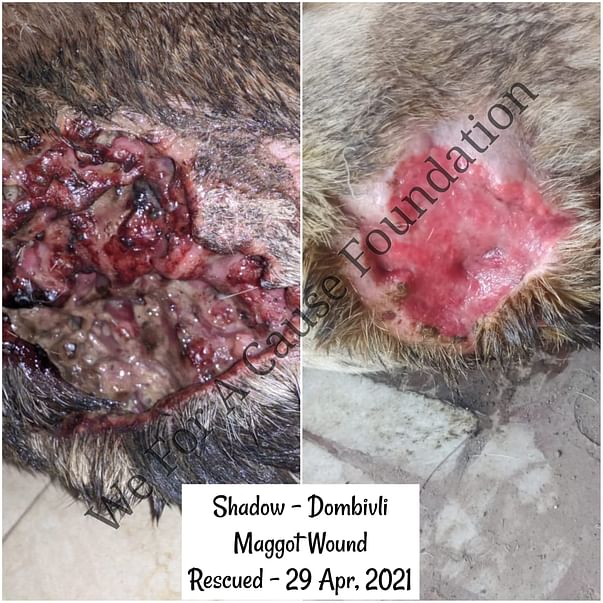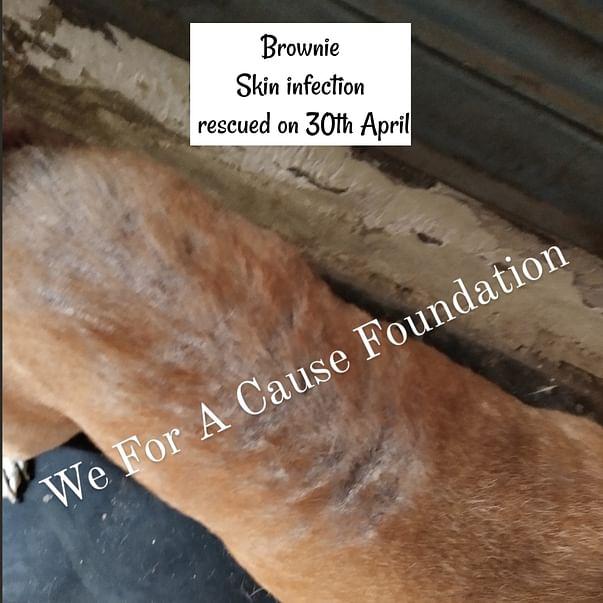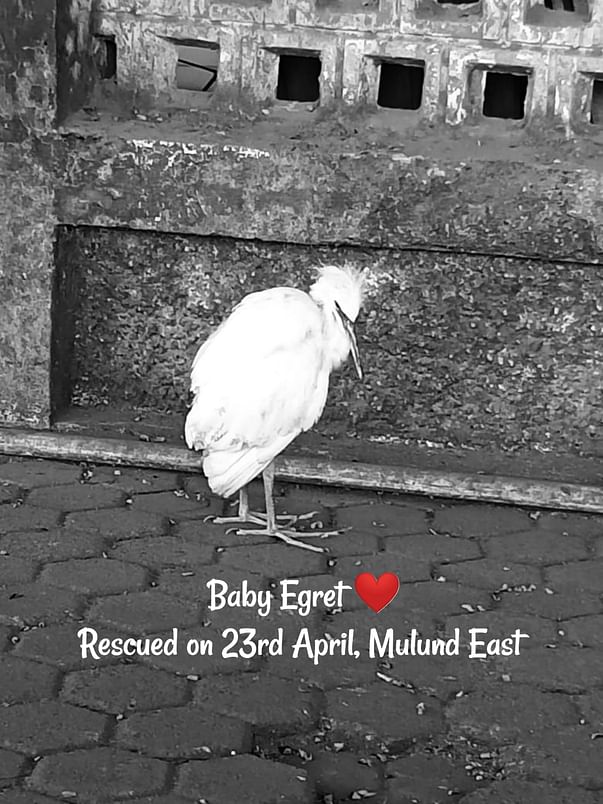 Few critical cases in May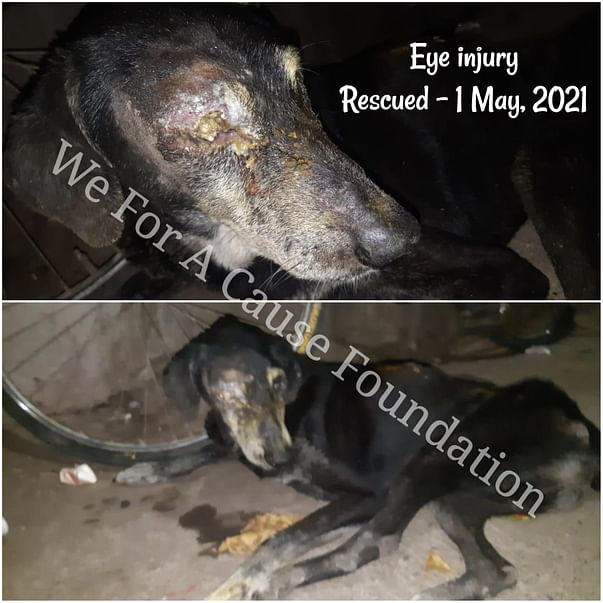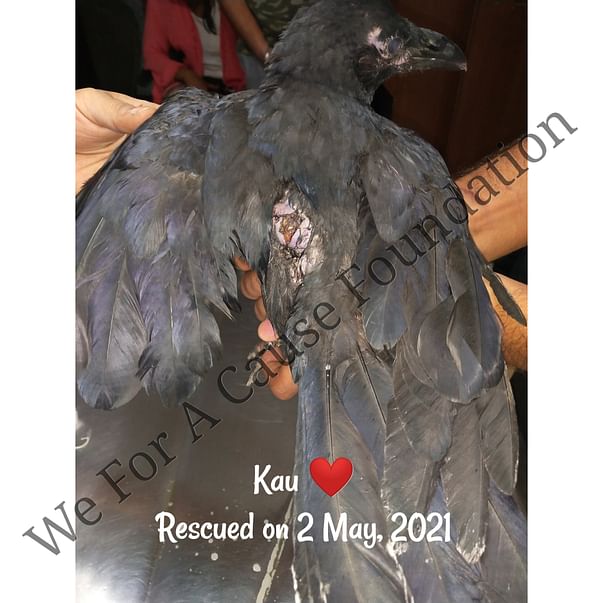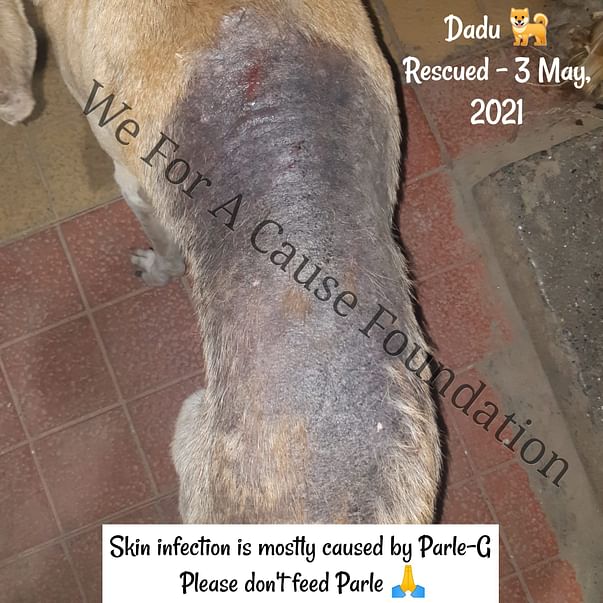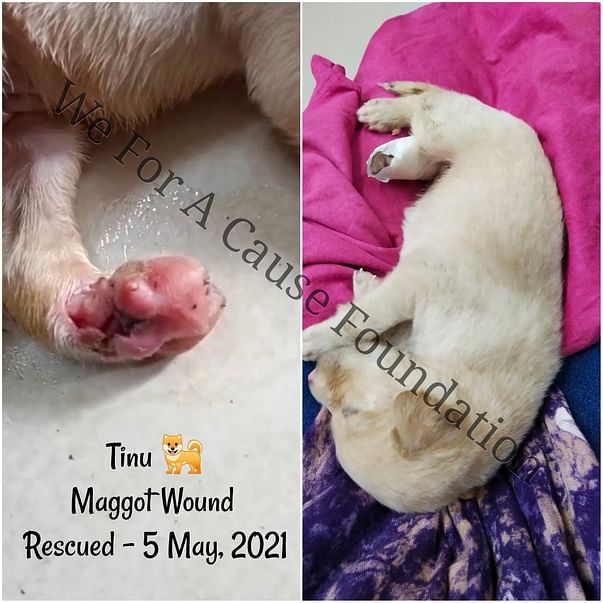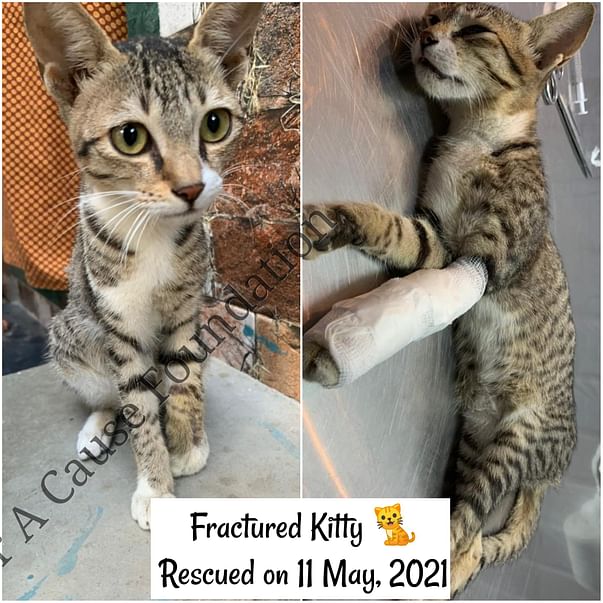 WE FOR A CAUSE FOUNDATION has rescued 200+ animals, 50+ successful adoptions, 800+ feedings across various cities and areas and many more. We are a young NGO growing rapidly and we need urgent funds to help our recent active rescue cases. Due to the current pandemic situation we are exhausted with the funds and need to raise funds as we are getting new cases everyday which we cannot ignore. Also, our pending due with vet is Rs. 15,000/- at Animaux Clinic which we need to pay. Last week we had 12 rescue cases, 2 were wildlife rescues. Vet consultation, medical expenses, fostering, transportation and food everything has become very difficult for us to take along and pay for each and everything with monthly expenditure of 2,00,000. We need urgent funds of approx. 5 Lakh INR including pending bills of the past April Cases and for upcoming cases and feeding of May & June month.
We have two majorly important cases of 2 dogs. Riya and Max.
1. Riya - Riya is 20yr old dog whose paw is crushed and is now recovering. Her entire treatment cost is approximately 25000 here is the letterhead for her entire treatment. Riya's treatment is going on since 1st week of April. We are totally exhausted with funds.
2. Max - Max is a accident case. Max's hand need to be operated Xray is attached below. If surgery not done soon it might lead to permanent damage. The entire treatment cost for Max is 25000 excluding the medicine and post operative care as he will be fostered by one of our team member eliminating the foster charges. Dr. Ninad will be operating Max.
We are in urgent need of funds help us save lives of these innocent souls and make their life better with your small contribution.
Please come ahead and help us raise funds. We are feeling absolutely helpless at the moment and cannot ignore any eye looking at us wagging its tail for help. Helping hands are better than praying hands. Help us feed the hunger and helping the helpless.
Giving is the best joy.
Please help us.
You can visit our
Instagram Profile
to check our work and we'll make sure that every update will be posted along with bills.
You can donate via Gpay, Paytm, Phonepe - +91-9987561408
UPI Id- makwanamonish-2@okicici