As the Corona epidemic hits every part of our country, somehow I see street dogs getting affected the most. The streets are deserted, eateries shut, and there are no scraps to scavenge anymore.
As humans, we have the luxury of being indoors with at least the supplies that will last for a few days if not weeks, whereas these dogs don't have anything to sustain themselves till the lockdown is over.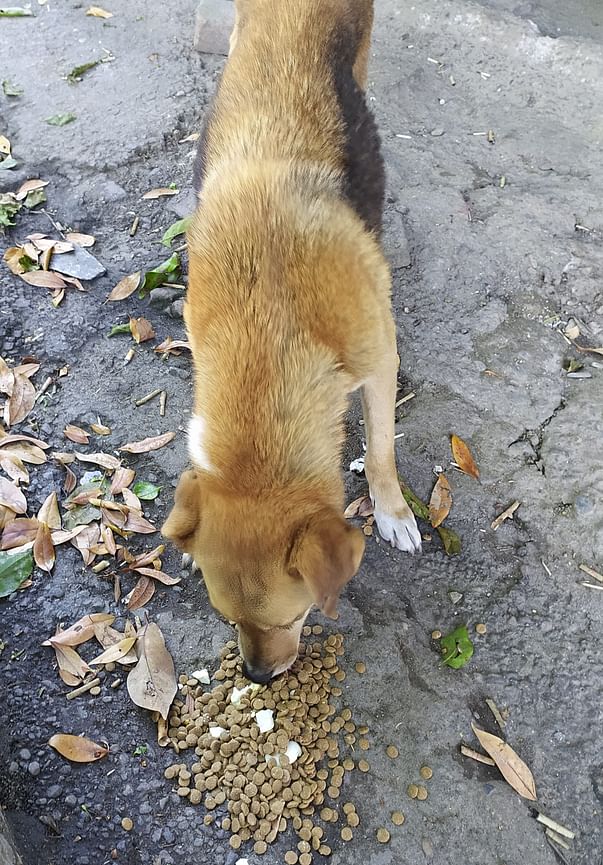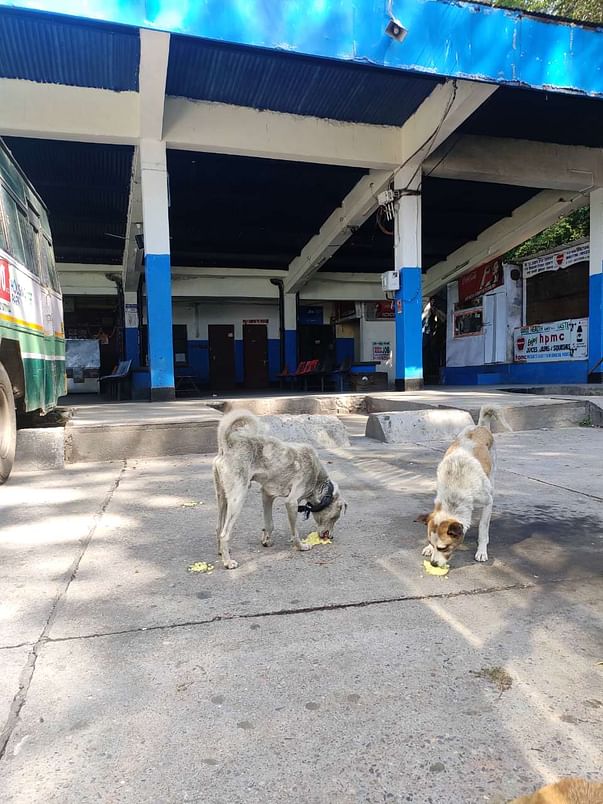 Dharamshala is under complete lockdown now since deaths have been reported in the nearby areas due to Coronavirus, and life has come to a complete halt. Life comes with no warnings and it is so unfair. Just like us, there are many other rescuers facing the same problems all over the country.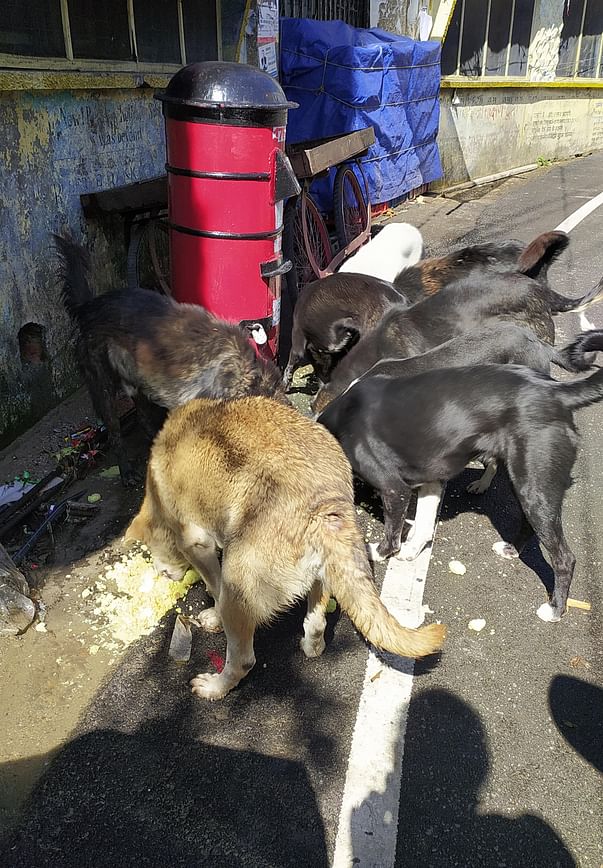 Trust me when I say that the past few days have been nothing but tormenting with the fear of losing the ones who depend on us for their survival. If you ask me, one can never come to terms with the consequences this lockdown will have for street animals.
We have been feeding dogs in Kalapul (Kajlot), Pong View Hotel, Taxi stand, Forest Complex, Himalayan Nature Society, Bypass road, Post Office, Manjhi Pul, and the numbers keep increasing every day.

The streets are their only means of survival, and with everything closed, they are going to starve and perish with no fault of theirs.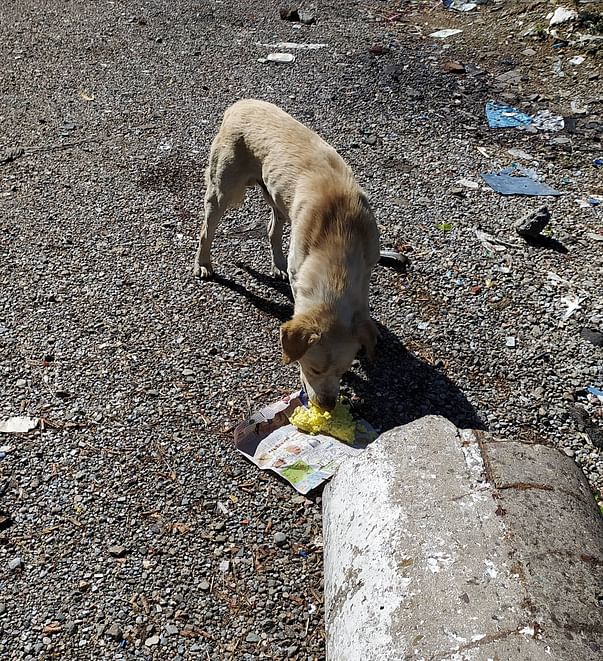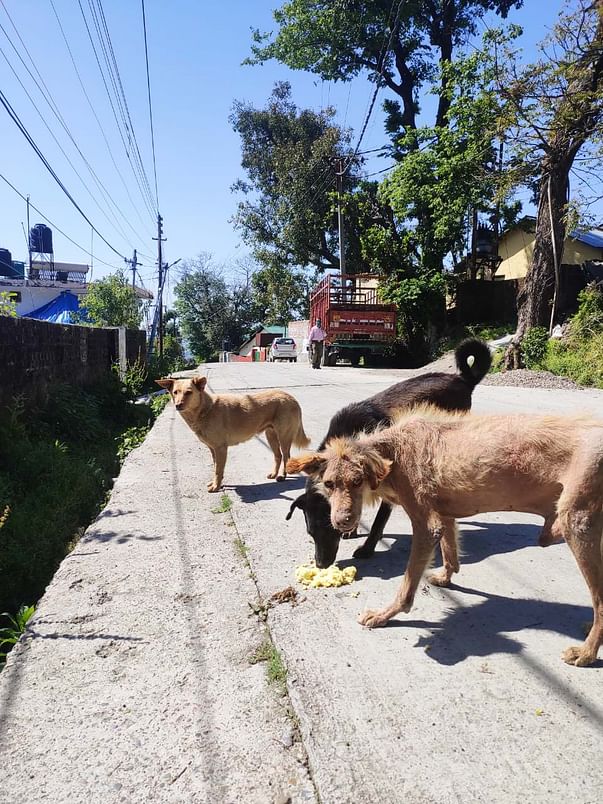 We are willing to do whatever it takes to ensure they don't starve because of the current scenario, and just like always, we need your help!

We need help in buying readily available food items such as rice, eggs, porridge, bread, milk, curd, wet food packets for our street dogs. This is the worst phase in the lives of street dogs but we know they will make it till the end with the support from our amazing community ❣️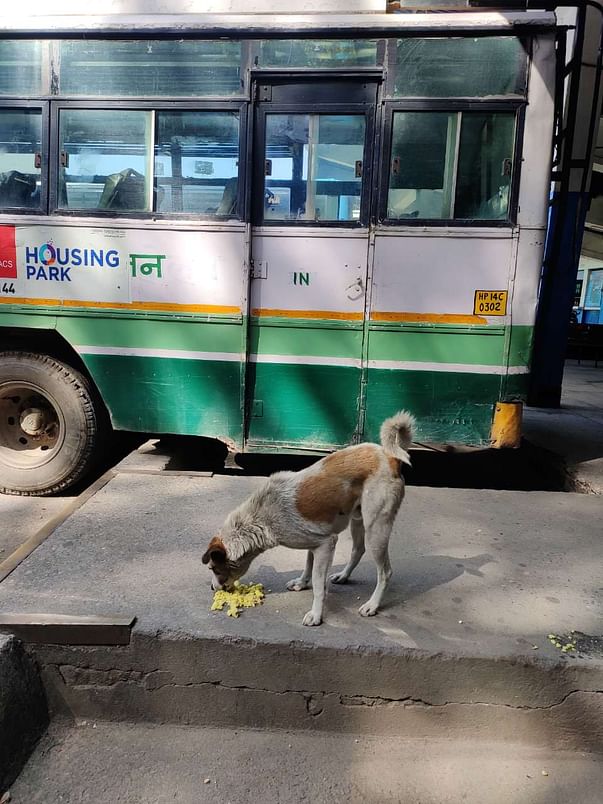 Please consider helping the street dogs of India amidst the corona pandemic. It is a matter of life and death for them and your kindness can make all the difference!
Please donate and spread the word.
Thanks,
Monika Chauhan
Follow us on Instagram:- @snoopy_woofie
Previous Updates:-

As an individual involved in animal welfare, I completely rely on my donors to sustain my efforts and prefer to keep it as transparent as possible.

Here are a few updates from the past few months about how your donations have helped us-

1) We were able to

sterilize 24 dogs with the help of Dogs of Delhi (Spay and Neuter) and plan to sterilize more from our area itself once the lockdown is over.

2) Four of our street dogs flew to their forever homes in Canada and U.S.A because of your generous donations. They finally found their happily ever after despite having a rough start on the streets.

3) We have been actively vaccinating street dogs under our care including multiple litters and many young, adult dogs. It is crucial in order to ensure they stay safe from fatal diseases.

4) This fundraiser was initially started to raise funds to buy an ambulance/van for the street dogs but after the lockdown, our priority was to help them survive this phase.

5) We have been helping fellow rescuers feed the dogs under their care while providing them monetary help whenever we can. It has all been possible because of your kindness.




You can get a glimpse of progress being made by going through the supporting documents column below.