11 years old Mohammad Usmaan along with his father Anwar Ali resides at L.N Puram, Arathangi Taluk in Pudukottai district.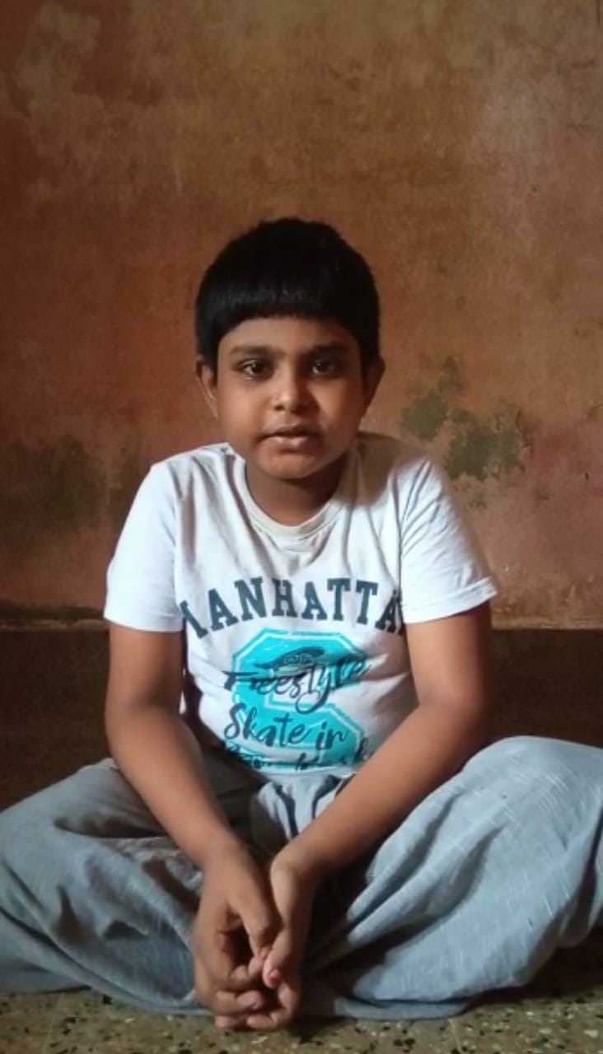 While he was young, Usmaan had a leg injury, for the past three years he had been having severe pain finding it difficult to even walk, and was taken to Devadas Hospital in Madurai. The doctors after tests diagnosed the presence of water bind inside his thigh bone that could spread further and suggested the surgery in which the affected bone part would be cut and replaced with healthier bones from elsewhere. Usmaan had the surgery is done which cost around Rs. 2 lakhs. But it was not even a year after the surgery, the pain resumed and he had to be taken to the hospital again for treatment.
The doctors shared that the spread continued; they suggested that the affected bone part could be drilled and treated by medicines through injections which could prevent further spreading of the problem. Hence with an expenditure of Rs. 40000 the suggested treatment was undertaken.
Every 2-3 months the pain resurfaced and the boy was taken for similar treatment but still, there was not much relief and the pain continued despite the family spending around Rs. 40000 for each visit.
This was when the boy was taken to Ganga hospital located in Coimbatore for treatment. The doctors after several tests have recommended surgery where they will remove the affected bone parts and replace it with healthy bones from different parts of the body and this could be a cure to this problem.
The cost of this operation would be around Rs. 1,50,000 and 50000 for other expenses. Total is around 200000 rupees. The family already has spent about Rs. 500000 for the several treatments to date and are struggling to pay for this surgery and seeking help for supporting their son.
Looking forward to all your support for this boy to recover!