An unprecedented humanitarian crisis has been unfolding due to a pandemic that is being experienced in our recent times. A health crisis has caused a toll on economic activities, and this has hit people hard who rely on daily wages. Pictures, news reporting, and videos in the public domain have shown how laborers across the country have suffered in the beginning months of the pandemic. It has turned out to be a menace taking away a living and forcing displacement of migrant workers (148 million inter-state migrant labour as per Census 2011). Loss of jobs, no money, food and shelter and a desperate cry to go back home, the migrant worker crisis has been the most painful experience to witness. The exodus of the migrant workers from urban areas to their homes in remote countryside is something that the nation has witnessed after 1947. Such hardships have fallen on people who have been providing services to us as construction workers, domestic helps and security personnel, etc. making our lives daily easy and functional. Now with their lives and livelihood threatened it is for us to make a small gesture to provide care, love and support, protecting them from hunger and distress.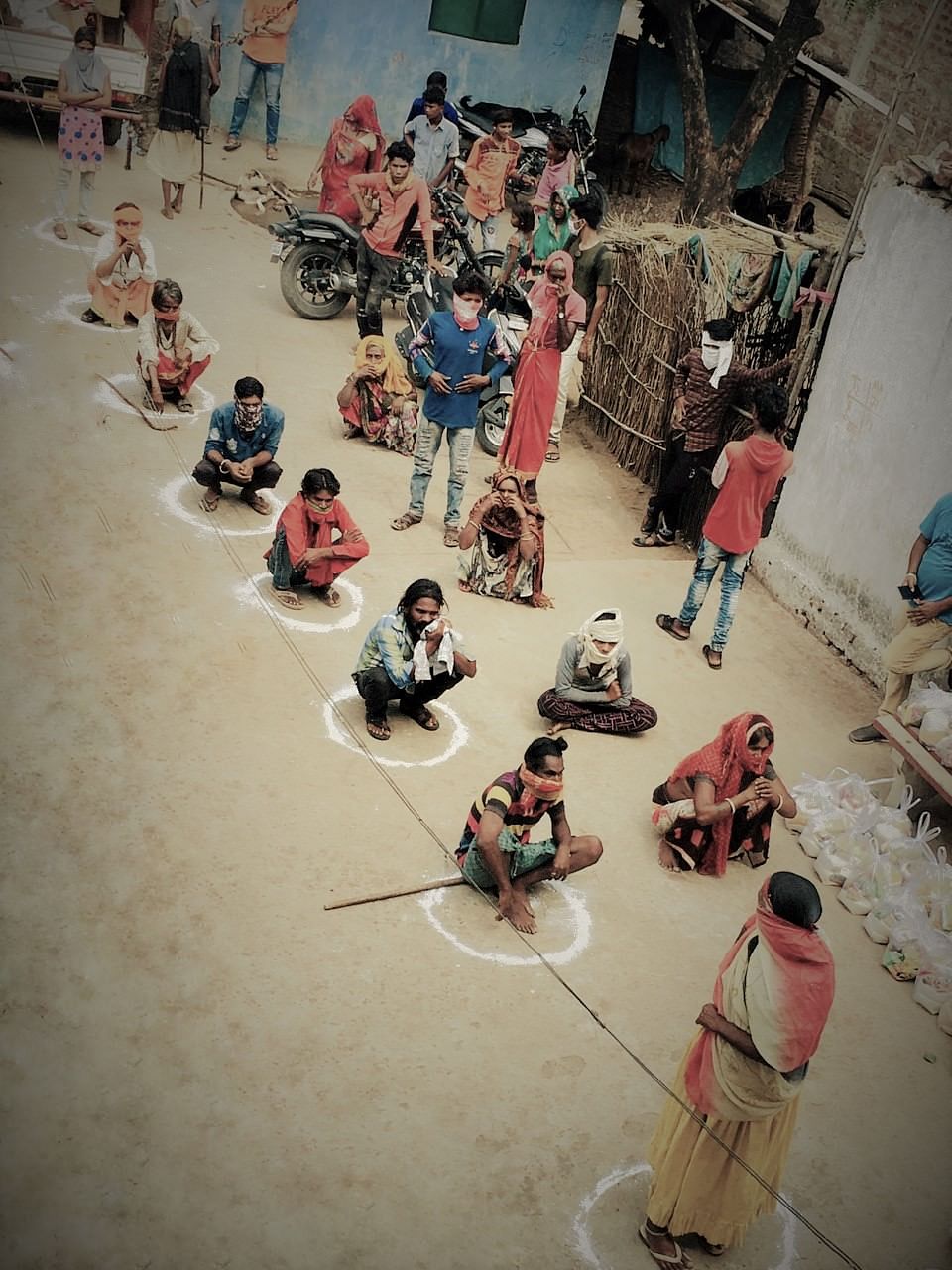 Anugraman Foundation in partnership with SHEDO, has come forward to address the migrant worker crisis. We are committing to provide 200 families with Ration kits and need your help. Anugramam Foundation is a not for profit organization started by young graduates from Tata Institute of Social Sciences and Indian Institute of Technology (IIT-Delhi), with an aim to work on rural sustainability, through education, natural resources management and generating livelihood opportunities. SHEDO is an organization based in Timarni, working with youths and children on health, experiential education and active citizenship. The immediate response of SHEDO to the crisis was providing cooked meals, water, snacks and other essentials to the migrant workers who continued to travel back in the past months. Till now team SHEDO has reached out to 250+ migrant families and even as you read this, the enthusiasts are on the field providing relief and spreading smiles. The next step of intervention foreseen by the team is to provide immediate requirement of basic necessities to the families who are back at their native land.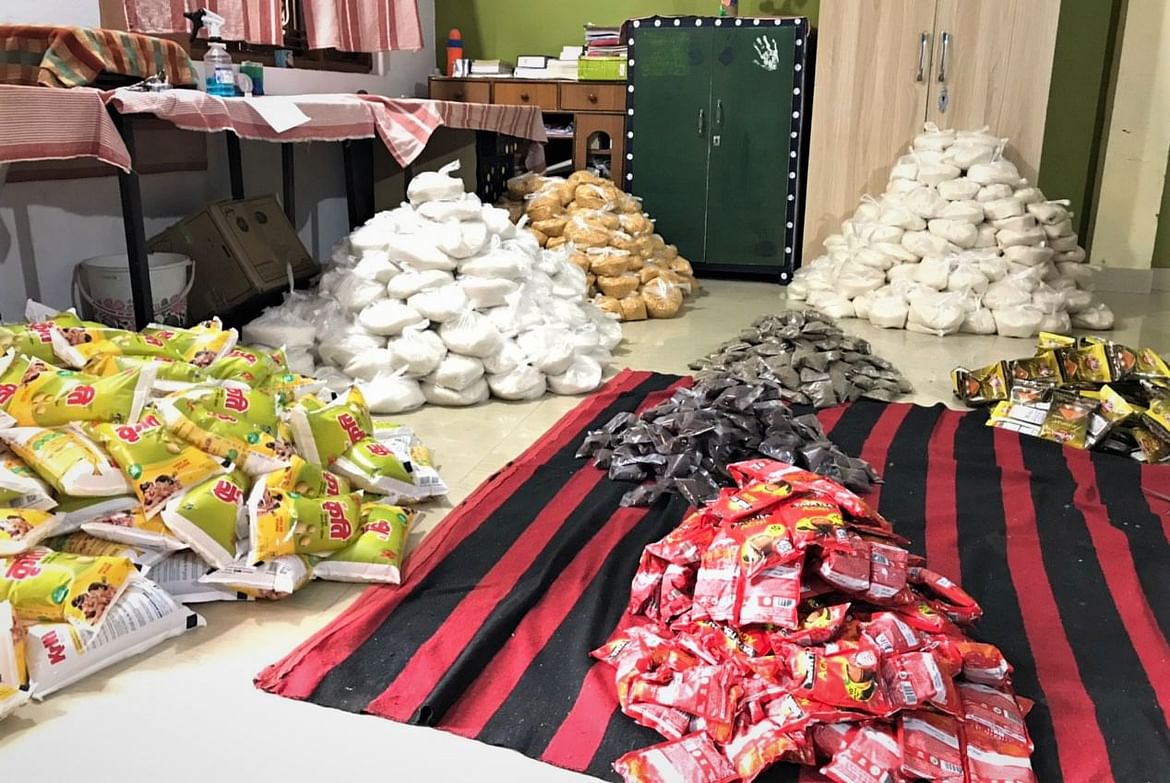 Anugramam Foundation with its mission to address problems of rural population has decided to partner with SHEDO and hand-out food bundles to 200 returnee families in the tribal villages of Harda district. The food bundle is a package containing: 5 kgs of Atta, 1 kg of Daal, 2 Kg of rice, 1 liter of cooking oil, 1 kg of sugar, tea leaves, basic masalas, snacks and biscuits, along with a bar of soap and washing powder etc. WHAT CAN YOU DO?
Estimated cost of one kit is around Rs. 580/- for one family per week. (family of 5)
Sponsoring one week essential items for a family which is equivalent to one family meal in a restaurant of a city.
Contribution of any amount will be accepted with great enthusiasm and humility.
In this endeavor we seek your help to fulfill this mission by contributing to the fund. We are hopeful and confident to receive your love and support.