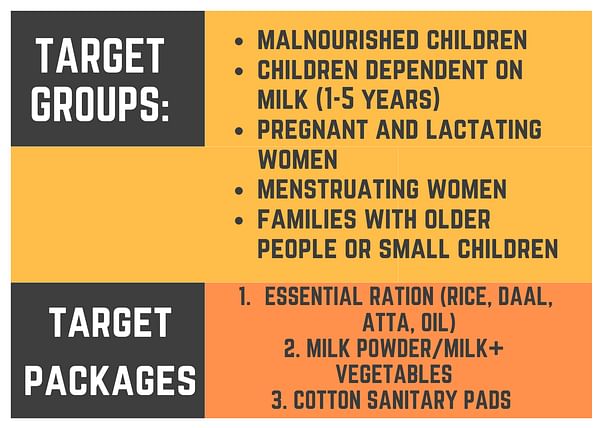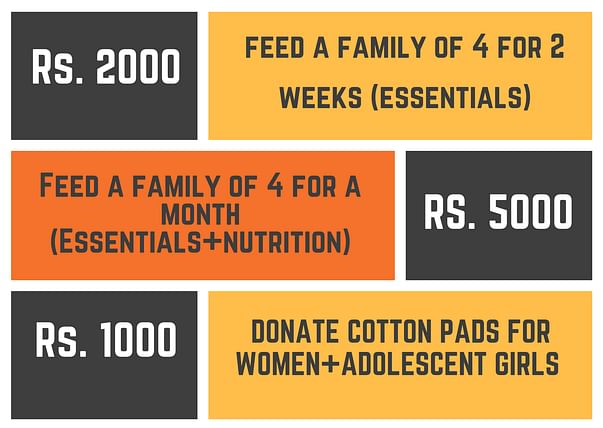 Today as we find ourselves in the middle of a global pandemic, our country is trying very hard to come together and fight against this collectively. We at the Joint Women's Programme (Project Mera Sahara) have been working relentlessly to further the cause of women and child empowerment for over three decades now.
During this time of crisis, our focus is on children (especially the ones dependent on milk; between 1-5 years), pregnant and lactating women, and malnourished children. We also want to focus on distributing eco-friendly cotton pads for menstruating women, to prevent them from risking their lives owing to the unavailability of sanitary napkins.
While COVID-19 has brought forth new challenges and struggles, we have to recognise that shortage of proper food, nutrition, and medical treatment has been a constant struggle for many marginalized communities across India. This crisis has only worsened the situation for the vulnerable and underprivileged communities even further.
One of our most successful endeavours is 'Project Mera Sahara' located in Nithari Village, Noida. Following what came to be known as 'Nithari Serial Murders' in 2006, the children of Nithari stand as a stark reminder of the severe insecurities faced by the poorest children in India. In the past 13 years, JWP has worked towards creating a protective environment for women and children in the area, with a focus on education, learning, nutrition, good health, and sanitation. We directly work with over 1000 families in Nithari. Most of the families comprise domestic labourers, daily wage labourers or migrant workers. Our past surveys have shown us the poor state of health and sanitation in the community, along with very high rates of malnutrition amongst women and children.
It is our urge that we take some time to not only focus on the bare minimum provision of essential ration (rice, dal, atta) but also make some efforts at providing nutrition and personal hygiene items to these families.
With limited resources available to us, we have already been distributing essential supplies to some districts around us.
Till date, we have already sent relief packages to over 3500 people in the surrounding areas with the help of some local partnerships.

Based on our interaction with the local members of the village, we want to now focus on providing vegetables, milk and milk powder and bi-monthly distribution of biodegradable cotton sanitary napkins.