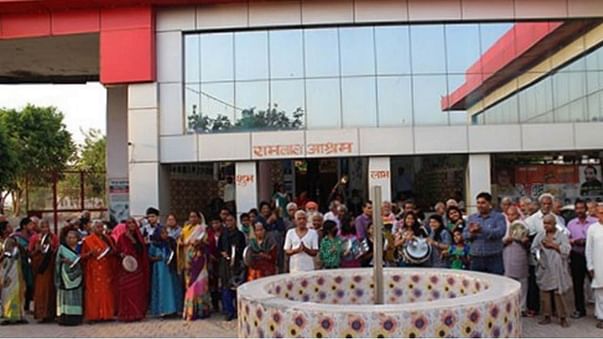 Issue-
Ram Lal old age home & cow shelter is running an organization which is providing shelters, food & medical facilities to 350 Old, sick & helpless people. Ram Lal old Age Home Running without Any Grant Government. who are suffering from major illness in the excuse of that they are working outside or have huge domestic issues by living together? We even find old people on roadsides covered in rags, hungry and sick. The major problem is that we have infrastructure available only for 300 People only and we are unable to take new admissions. Also, we cannot leave people outside to die of hunger and illness. We need to raise funds to expand our facilities. Same goes with the cow shelter. We have Approx. 500 cows that we recovered from slaughterhouses, roads, drains, dump yards etc. Burned with acid, broken legs & suffering from multiple other problems. Fodder used on daily basis is worth RS 70000 to 80000 daily and now it is being difficult to even feed them. We need funds to expand facilities for old people & infrastructure & fodder cost for cow
Action –
Ram Lal old age home & cow shelter is already trying its best. We are raising funds locally & Publicly Doners. Asking people who can potentially help. Also, we have a counselling bestir where we have already counselled the parents& children and sent 3500 parents back home& always ensure to follow up their condition on regular basis. We already have developed 300+ rooms, bathrooms, dining hall, Satsang bhavan, library, small hospital and parks but we need to renovate the existing and expand more. Also, we have developed 4 cow shelters of 5 hectarage each. One fodder storehouse. but we need to expand them due to increasing number of cows.
IMPACT-
our project already had positive impact in the locality. Eventually it's gaining fame and recognition in Agra and nearby areas. Old people themselves recognizing it as after retirement shelter home and willingly ending up here after seeing the calm and serene environment. Our ashram is located along Yamuna River bank and daily yoga and meditation over there provides a boost of energy and keeps people healthy. Currently we are providing each and every member of this family free of cost and are willing to continue this in future. Although food & medical facilities are the major issues as they require a lot of money but we have tried our best to make ends meet. Similarly, situation is with cow shelter. We need people's help in our grow and our efforts to keep on flourishing this old people's home.




To feed them and their Medical Emergencies We request to you all with our folded hands to come Forward & Pay your Social Tribute.
Facebook
Instagram