Kamlesh is on the bed from the past 22 yrs and now he has lost both legs...

He is alone and has a younger brother Deva who works as a helper and is taking care of Kamlesh from past 22 yrs. Kamlesh met with an accident 22 yrs ago while working as a labour in a construction site, he felled from 10th floor and was bed-ridden since then.

Deva the younger brother of Kamlesh is taking care of him. Deva himself struggles a lot to feed his family as he can only make out Rs 300 - Rs 350 working as a helper and that also depends on the availability of the work.

Deva is married and his wife doesn't cooperate him while taking care of Kamlesh due to financial and other personal reasons but Deva tries to manage everything.

Kamlesh had to be operated recently due to infection in his legs and the final solution was to cut both the legs. Due to the ongoing pandemic, he is in urgent need of financial support as Deva has lost his job and the family is financially debt-ridden and they are not able to afford the medication and proper meals for Kamlesh.

Deva with tears in his eyes is just searching for a job as he couldn't support his family and he can't see Kamlesh in such pathetic condition.

The family needs only INR 7,00,000/- (7 lakhs) to repay the debts recently taken for the operation of Kamlesh and support themselves with two meals a day to survive the current crisis.
Project GLOBAL CURE -
Project GLOBAL CURE is an initiative of "Humanity Welfare Council" to transform the health globally.
Please Note - We raise financial support for those who are financially very weak, debt-ridden, and have no social support during medical emergencies. We are responsible for the proper utilization of funds contributed towards these neediest people.
Your faith and generous support help us in providing a ray of hope in the lives of those people who have lost all hopes of survival.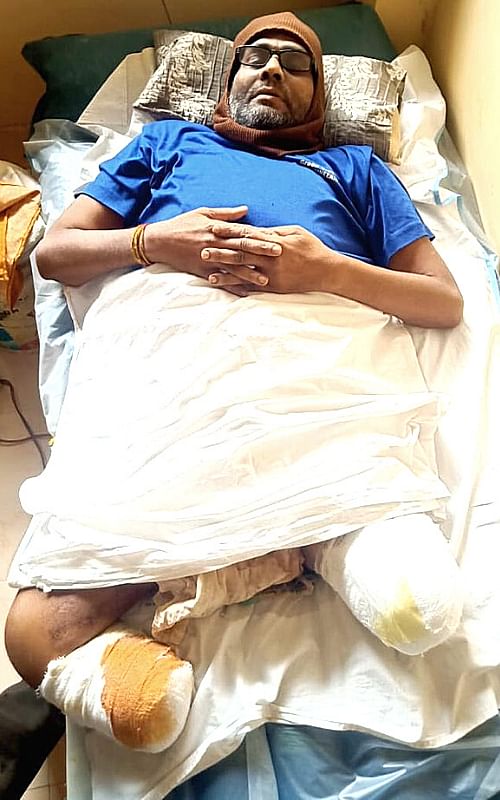 Warm Regards,
Team GLOBAL CURE
Humanity Welfare Council
Helpkamleshrecover
Resource URL -
https://www.projectglobalcure.org/kamlesh