Details of Mr Dhyan Pal Singh (Treatment undergoing)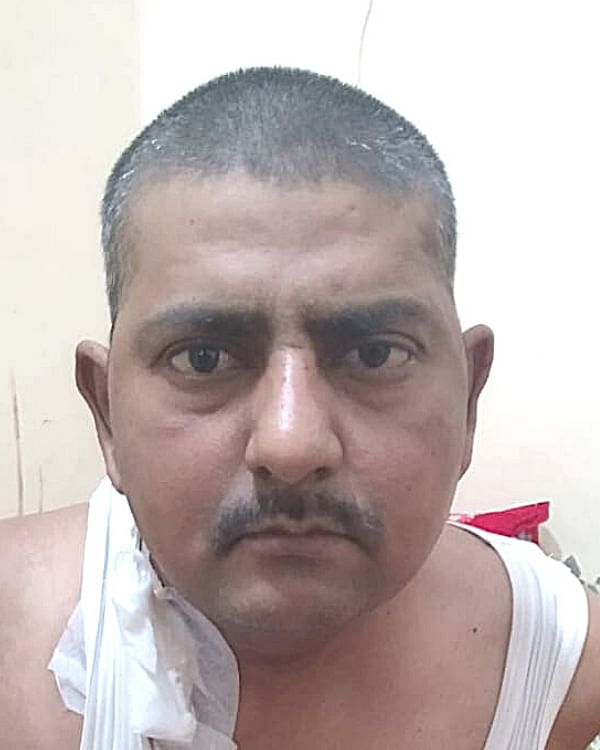 Patient Name - Dhyan Pal Singh

Age - 40 years

Medical Status - Ongoing Treatment

Chances of Recovery - 85%

Financial Condition - Debt-ridden and very poor

Treatment Cost - Rs 45,00,000 (Estimated)
Dhyan Pal Singh is 40 years old and has two sons Sahil studying in class 9th and Rachit studying in class 8th and wife Shashi. Dhyan Pal Singh was a private employee under a contractor and used to get a salary of Rs 6000 per month. June 2018 is had the medical condition and due to his medical condition, he is jobless and totally dependent on his father Mr. Shivratan Singh.
Mr Shivratan Singh is a Retd. Govt. servant and is now 70 years old. He is also having a medical condition where he needs a knee transplant for both legs. He had honestly served the Agricultural Department of Uttar Pradesh as a technical assistant from the year 1972 - 2009.
During his service, he had worked very hard for the rights of Agricultural department employees and after his retirement, he is working for the upliftment of the backward areas.

Mr Shivratan Singh had bought a small house from the fund he had received after retirement. which was sold to pay for the medical treatment of his son Dhyan Pal Singh.

He can't walk due to his own medical condition but still, he has to work hard at the age of 70 to feed the family of his son Dhyan Pal Singh and his wife.

Doctor's have said that Dhyan Pal Singh needs a Kidney transplant and till then he has to undergo dialysis on an alternate day which is costing Rs 6000 per session.
Why we selected this case -
The case was referred to us and when we met the family, we had nothing more but tears in our eyes.

The condition of the family is very pathetic and they need funds for the treatment of Dhyan Pal Singh. The monthly costs of the dialysis are nearly Rs 1 Lakh.

We can't leave this family in such a pathetic condition, A person should not pay such heavy price for honestly serving his duties and working for the upliftment of the society.
Mr Shivratan Singh did whatever he could for society, now it's our turn to support him and serve such unknown heroes of our society.

After selling the house Mr Shivratan Singh is already in debt of 5 Lakhs borrowed from known sources for the treatment of his son Dhyan Pal Singh.

When we offered to support Mr Shivratan Singh for his treatment, he simply said with tears in his eyes

Mr Shivratan said -"I am already 70 years old, I am having immense pain while walking but I can't see my son dying slowly in front of my eyes. Please support me in my son's treatment, I want to die peacefully. If something happens to him, his wife and children will have no future"
For Tax Benefits -


Please send us the below information at -
Hello@hwc.international

1. Name
2. Contact Number
3. Email Id
4. PAN
5. Amount Contributed to the campaign

Project CURE -
Project Cure is an initiative of the Humanity Welfare Council in the field of Health Care. The OBJECTIVE of our health care policy is that "No individual should fail to secure adequate medical care because of inability to pay for it".
Team Cure of Humanity Welfare Council will be responsible for the proper utilization of the funds and will maintain all the documents and will be accountable for the Funds utilization and providing proper updates to you on a regular basis.
if any amount is left over after covering all the genuine expenses will be utilized for the treatment of other patients.

Details of Mr Mahesh Chand (Treatment Completed)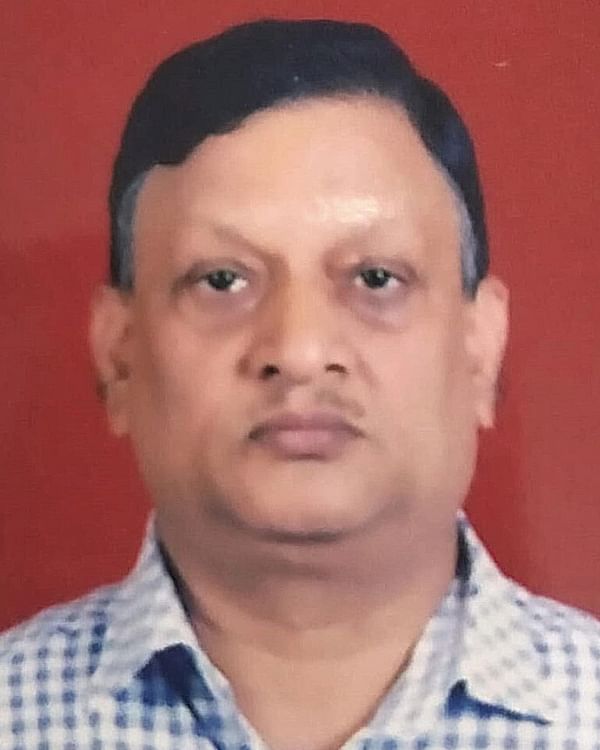 Patient Name - Mahesh Chand

Age - 60 years

Medical Status - Treatment Completed

Chances of Recovery - Recovered 100%

Financial Condition - Poor

Treatment Cost supported - Rs 2,00,000/-
Mr Mahesh Chand was admitted in Akash Hospital, Dwarka, Delhi and was suffering from COVID-19. Due to his age, his condition became critical and his financial condition is poor as and he is the only bread earner in his family.
Mr Mahesh Chand has fully recovered and will be soon discharged from the hospital.
We have supported Mr Mahesh Chand's Family with Rs 2 Lakh which was raised through this campaign and we thank all the supporters for the generosity and kindness they have shown and we were able to save an important life through your support.


Regards,
Team CURE
HUMANITY WELFARE COUNCIL