Dear Readers,
I hope you're well and safe as you read my plea. I, along with my peers teach in low-income schools across three clusters in Pune. They are Bhosari, Bopodi, and Yerwada. Most of our students have migrated from their hometown to Pune for better opportunities, for enough to fill their stomach, essentially.
As I have come to realise during the phase of lockdown, privilege is a bitter pill to swallow. It is hard to imagine half the world on the verge of starvation as I recreate some recipe I watched on the internet. My privilege is not my fault, however, I cannot deny it. By the virtue of being at a place where I can get the voices of my children's family heard, I'm writing to all of you for kindness, for hope, for compassion in the times that have made people come down on their knees. My friends and I have been speaking to our children's families regularly, soon they started running out of food and distance learning with a hungry stomach doesn't go hand in hand. Do I expect them to have internet when they are trying to save ration by eating Roti with water? That seems unlikely. I received a call today, a voice on the phone said, "Didi ration got over. Sorry. Can you help?" I checked my account and sent whatever was left of my stipend.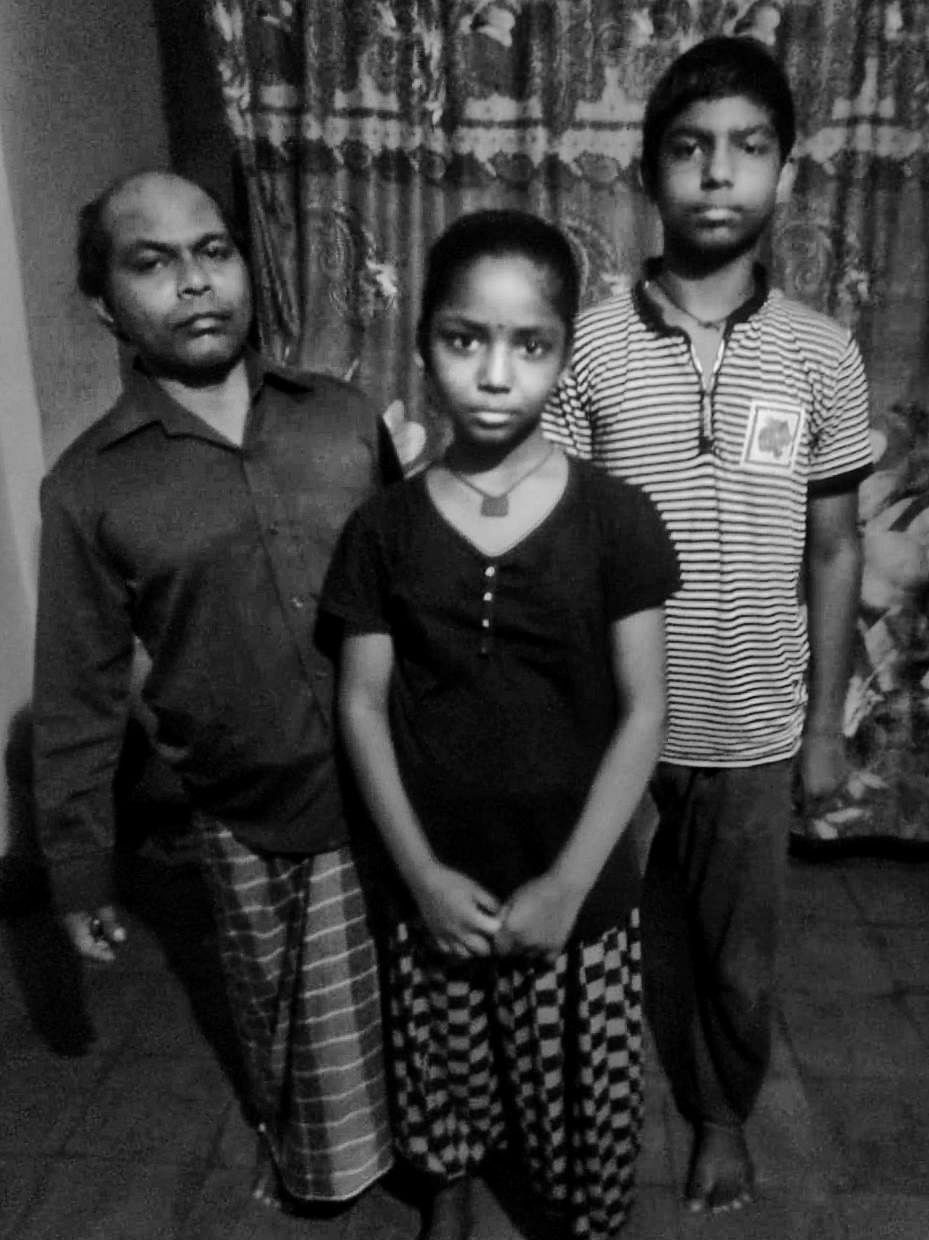 "I got Polio when I was 7 years old. It was this fever that won't go away for a month and when it did, I just couldn't walk. My parents did not even realise it was Polio. My family left Orissa when the famine struck our village and we came to Jharkhand and from there to Pune. All for enough food on the plate, madam. I'm a painter, I last got my salary on 10th March. I also suffer from blood pressure and diabetes. I'm only left with 300 rupees now. Can you see if you can help? Don't misunderstand me, madam." says Narottam Kumar, father of Aman Kumar.
There are way too many families and we don't have enough.
In Yerwada, little Shubhangi studies in grade 8 and stays with her parents in the nearby slum."They feel she will give them this disease," said Shubhangi's father while crying for help recently after they ran out of their savings after not being able to work for more than a month. Their home in the middle of the community is one in dozens of single-room structures with shared toilets and no running water.
It is among the many potential coronavirus breeding grounds. "We store water in buckets for drinking and cooking. We can't waste it to wash [our] hands every time," the father said. You see when I entered the classroom, I told them what I had learnt during my training "I'm because we are." Today, they need to see that their teacher did not lie to them, that the world is full of kindness. It is in these times that we lend a hand to make a bridge between the strong and the weak, and show that our compassion is the legacy we leave behind as a generation.
With hope and best wishes,
A bunch of expectant teachers