Desires are like water, they always keep on flowing, we all have desire good food, television, new smartphone, clothes, etc., & that we get most of it, but you recognize there are so many of them who are not even able to get 2 meals a day, sharing is caring & caring is Divine. we want to deliver 2 meals to poor people living in slums & to homeless beggars in Nashik. we want to share a smile, you can help us to put food on their plates & smile on their faces.
Due to COVID- 19, many folks are finding it hard to get a regular income, whether an employee or a businessman each one is struggling, so just consider the poor those that were already in their worst condition & now it'll be much worst because of global financial & economical meltdown caused by covid-19.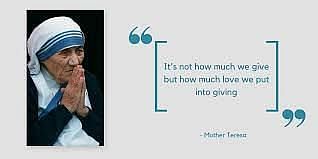 Most of the poor people are difficult to get 2 meals a day, for which I urge you to donate to us so that we can provide food to them.
Plan of action-

We are raising this 365000 Rupees, 8200$ approx from this campaign. we already collected, 6 lakh Rupees from offline & online contribution. this money we will use to buy raw food items, groceries, etc

then we will cook that food & pack it. which will be then delivered to the needy people who live in slums and to homeless beggars of Nashik city.

Objective- We want to feed at least 2 meals to poor people living in slums & to the homeless needy. there are more than 2000 beggars in Nashik city if it's possible we wish to feed then all


utilization of funds-
The rough estimate 1 pack of food will cost us Rs 13/- it will vary as per the type of food & we intend to make 7000 pack approx which can be used to feed around 3500 people 2 meals, that's mean we need around 1 lakh a day, and once we collect all donations we are able to give 10 days 2 meals for needy.
Help us to put food on their plates and smile on their faces.
help us bring a smile, help us feed the poor for that please do your contribution generously.