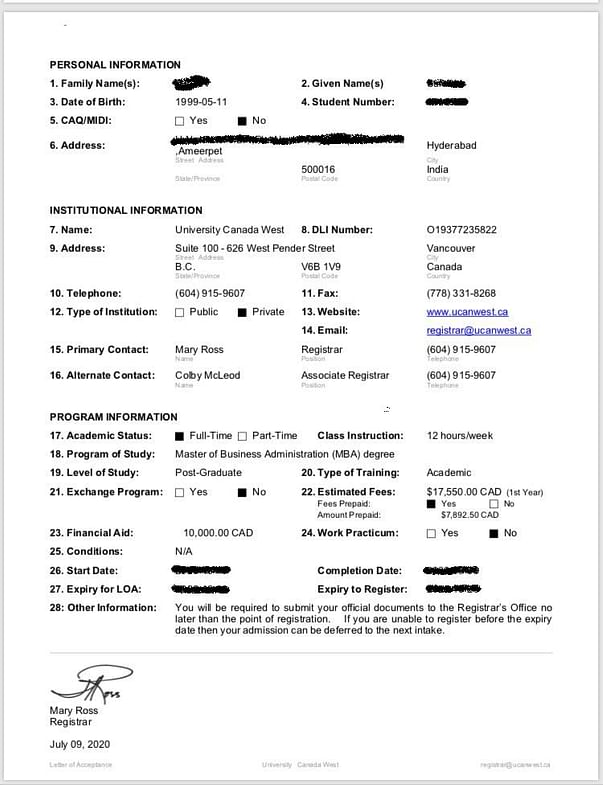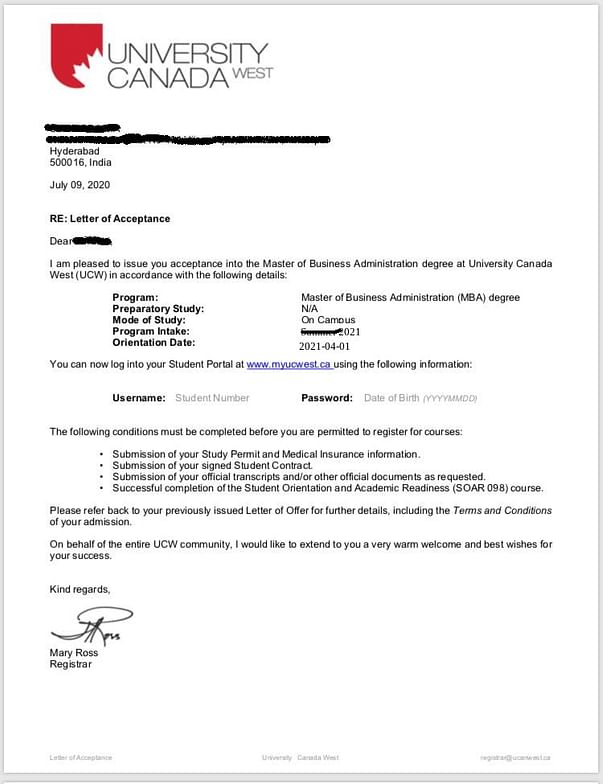 Assalamualaikum warahmatullahi wabarakatuh,
I'm Maryam, I'm 21 years old, a revert to Islam, I live in Hyderabad, India. I first want to start by saying Alhumdulillah for this knowledge of Imaan I have now, It's truly Incredible and truthful, after being blind for so many years, I reverted to Islam a few years ago and, ever since I've been trying my best to practice Islamic obligations, but I live with my parents who are not believers of Islam(I'd rather not mention their faith)
In this struggling period, my friend advised me to do Hijrah(migrate). I already have a bachelor's degree and I want to pursue an MBA so that I can be Independent. Canada has all the good facilities of providing me with good education and job opportunities and It is more welcoming towards any race.
I have somehow arranged to pay the amount for the first-semester fee, Visa, and tickets. I need more money for my GIC Rs.5,70,000/- ( A Guaranteed Investment certificate which is a short-term liquid Investment that is mandatory to pay to the Canadian Government by International Students) which is a must requirement for foreign students.
I have exhausted all possible resources now, Any amount contributed will collectively make a difference and will help me to start a new life and come out of this traumatic zone. Therefore I am asking for help and In sha Allah hoping for the best.
Thank you for taking the time to read my story.
Jazakumullahu Khairan.
(
Identity not revealed due to safety reasons
)