I am M. Dwarakanath, this fund raising request is for my father Mr. M yadagiri 50 Yrs old who got admitted at JR Lions Hospital RL nagar,Hyderabad.
M Yadagiri has been tested Covid positive so he is undergoing with the treatment in the hospital with external oxygen support due to lungs infection.
As we ran out of all the resources to gather money for further treatment. Requesting kindhearted one's to please help me with whatever amount you want to donate so that it will help to meet my father day to day medical expenses.
I would be grateful for every single penny that you have sent.
Thank you.
Bank account details:
NAME DWARAKANATH MARRIPELLY
AC/NO - 20154771274
SBI-IFSC SBIN0012716 (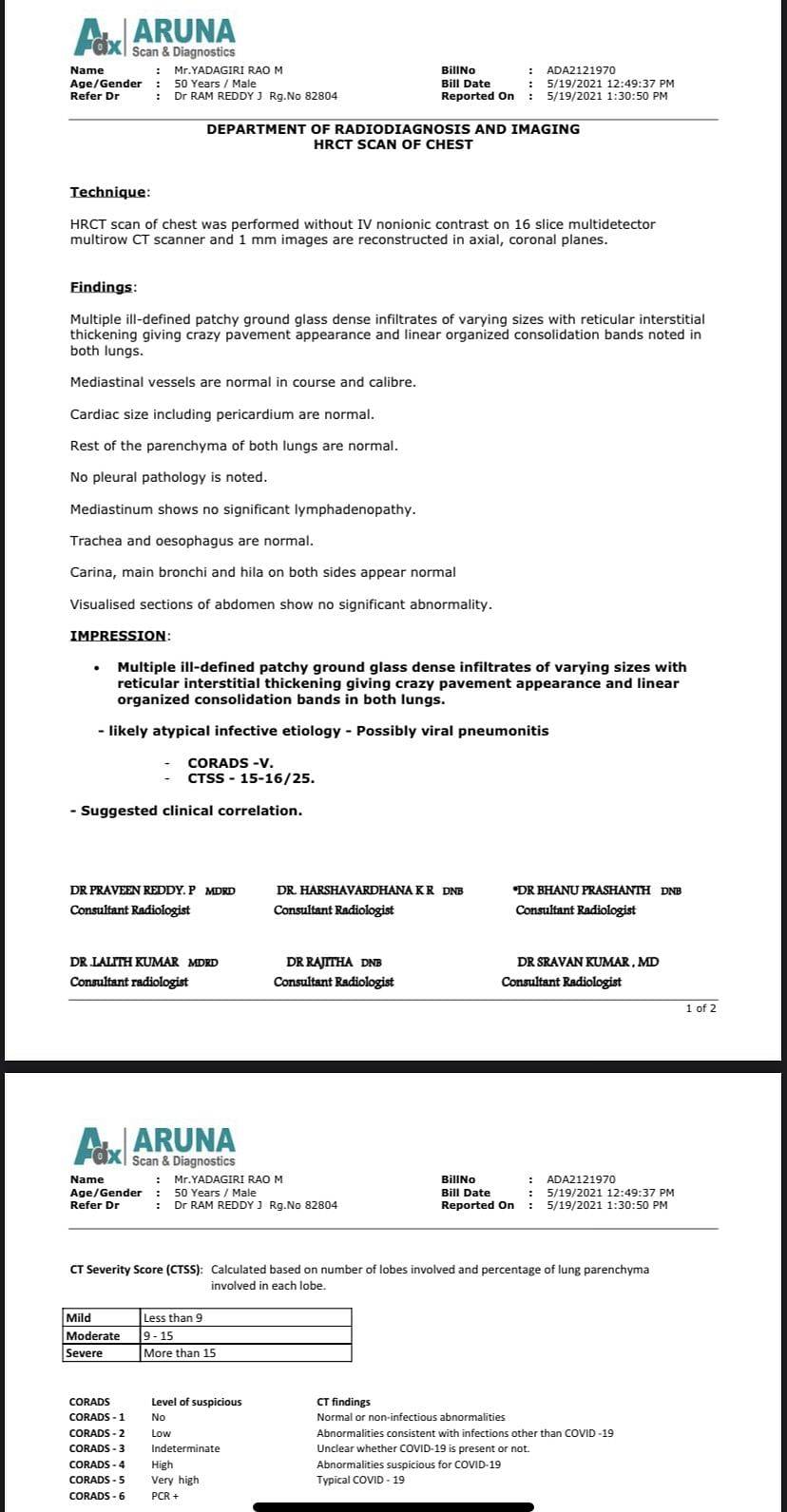 Bhongiri)PhonePe OR Google pay:
9652341809