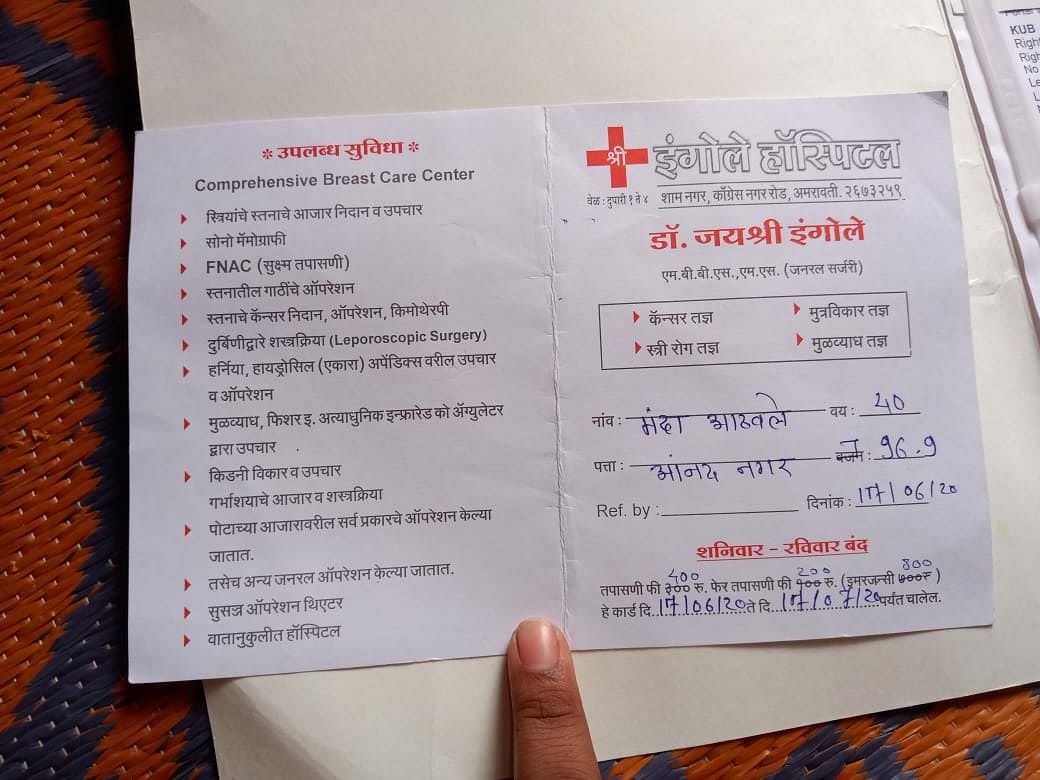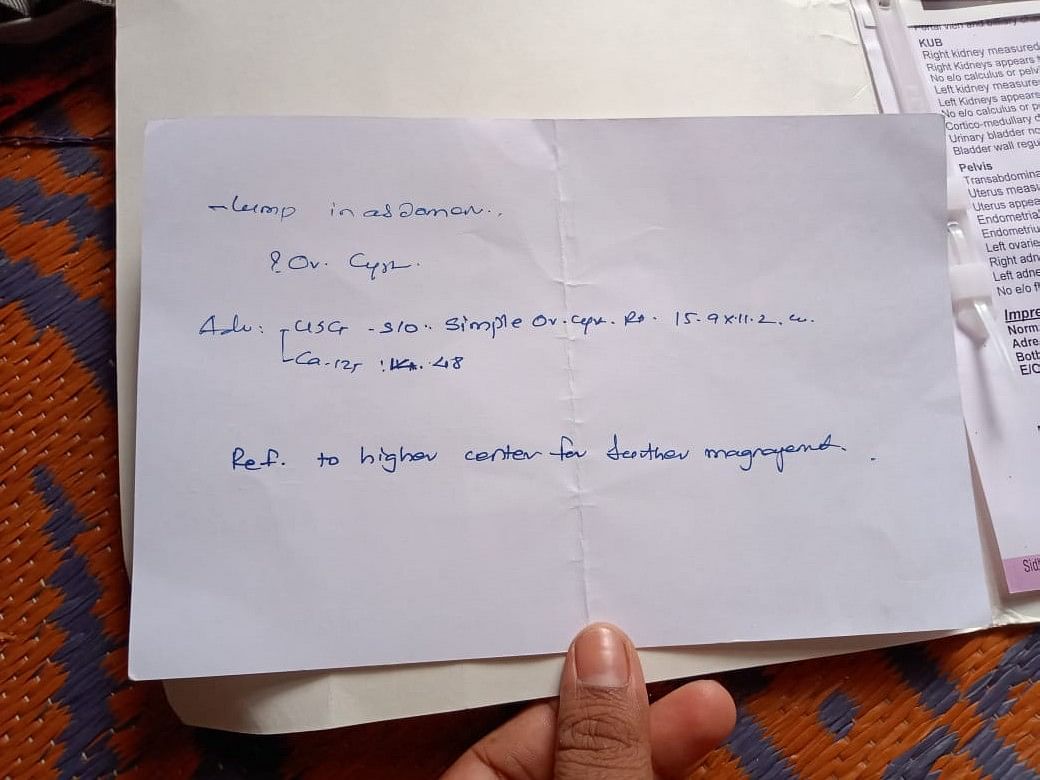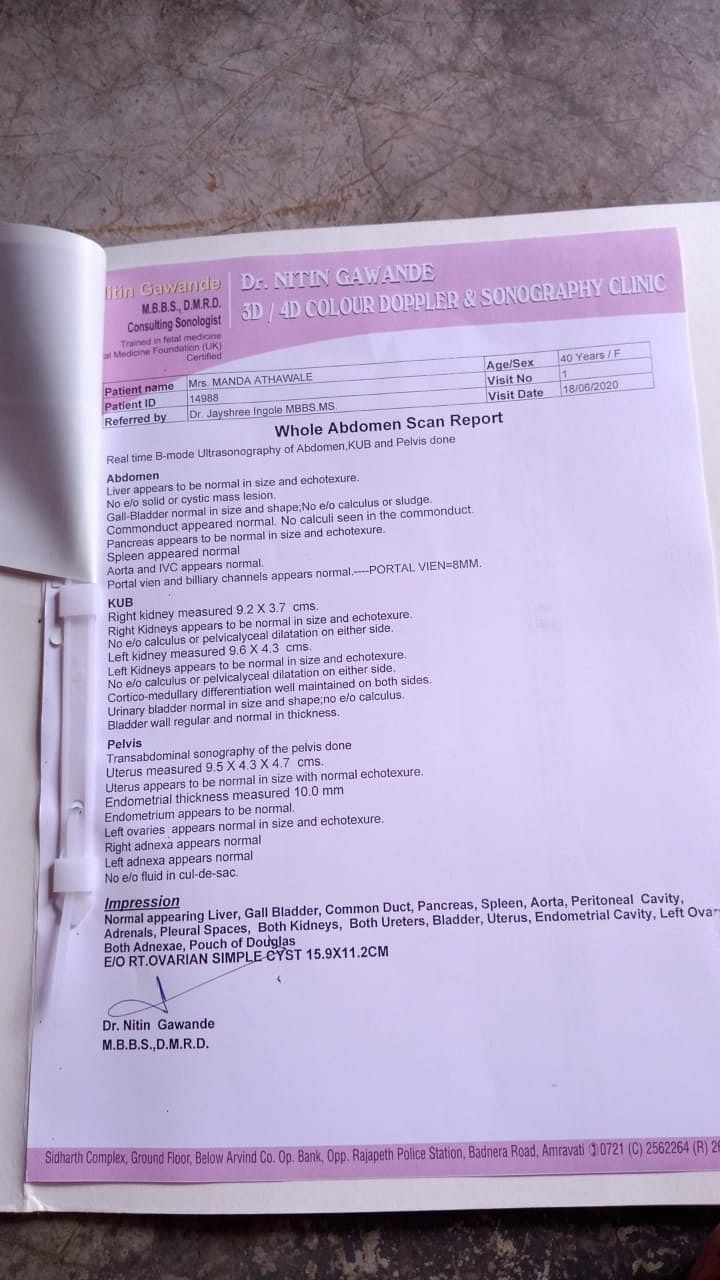 Hello! Everyone. Hope you all are doing well.I am seeking help rasing funds for a medical emergency for a poor lady through fundraiser feature but it seems only NGOs can rasie funds in India currently through that feature.I am rasing funds for one of a poor daily wage worker lady. She has been diagnosed with Ovarian cyst of dimensions15.9 x 11.2 cms. It is quite big and It needs a surgery. And doctor has recommended to get it operated within one week maximum. We have also checked out with government hospitals here but they are not taking patients with this disease due to covid19 concerns.They told us she will have to wait two months to get operated. Private hospitals are ready to operate but she does not have that much funds. She is very poor and works on daily wages for living. She cannot afford the expenses for surgery and her relatives are also not willing to help her.
I know her personally. She is a very kind lady. And we are trying our best to arrange funds from wherever its possible. We have to get her operated as early as possible. If possible please help her get cured through your contribution.
I am attaching her reports in this request.
Overall Operation cost : 35000 rs Approx.
Your small contribution can make a big difference in someones life.
Thanks! A lot.
Take care.
🙏