"Logon ke Tan ki Bhookh mita kar,
Hamari Pet ki Bhookh mitati thi.
aaj vo Band ho gaya " said Soni, who hails from Nepal has been a sex worker in the '10th gully' of Kamathipura Mumbai since the last 25 years.
The situation has brought despair not just for her but for thousands of other sex workers who have been involved in prostitution in Kamathipura since several decades.
Kamathipura was once known as the largest brothels in the country. Women of various age groups are involved in flesh trade here.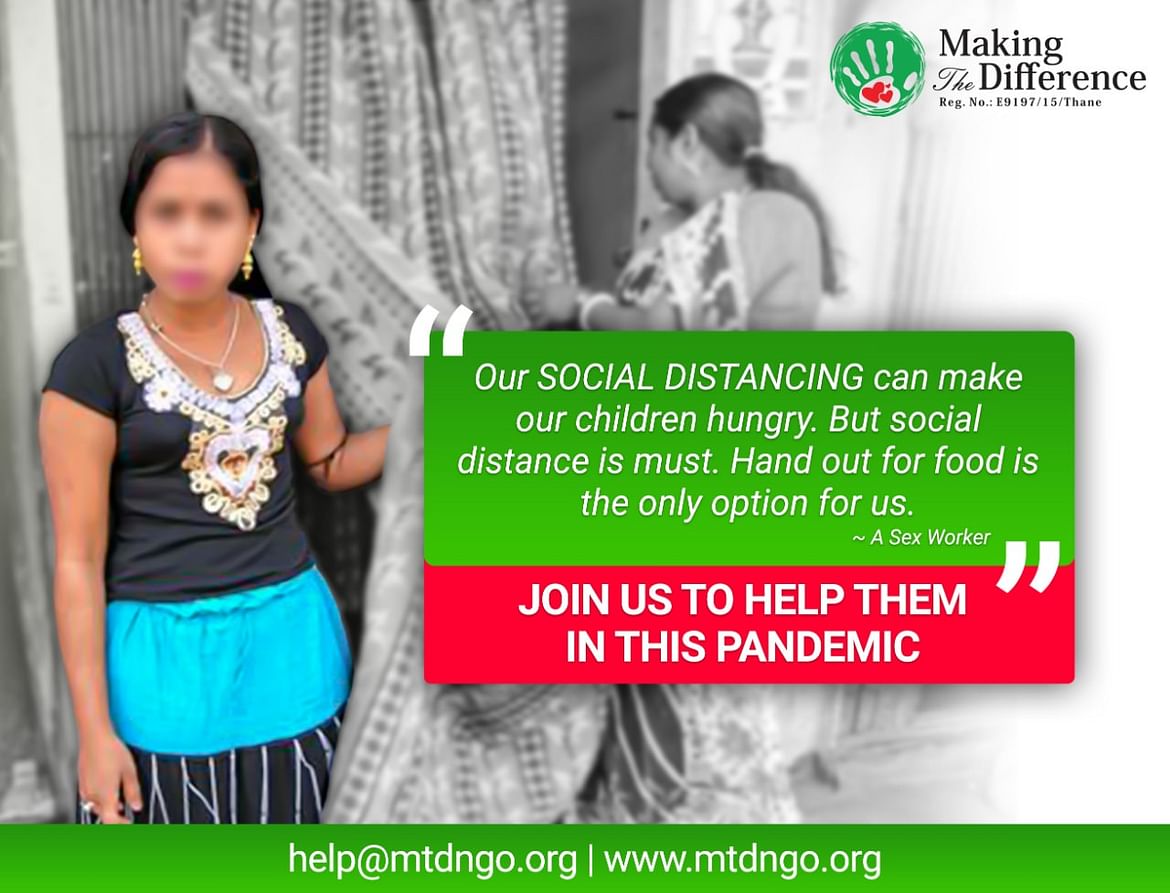 Due to the current lockdown, the prostitution business here is in a slump, leaving these women struggling for food, shelter and earning a daily living for themselves and their children.
This community is not only marginalized and vulnerable but they're also stigmatized.
They're looked down upon by the society, treated like mere objects by men and considered the 'dirt' of every city.
Sex workers have a hard life but that's a fact nobody wants to acknowledge.
DO you know how serious this is getting every day?
NO JOB, NO MONEY, NO FOOD to EAT.
750+ sex workers are the ones who are suffering the most because of Corona.
Kindly come forward and help them.
#Join Hands to help STREETWORKERS