Viresh is a 40 year old driver residing in the Film Nagar basti, in Hyderabad, India. His kids Manaswini and Pavan of age 9 and 10 respectively, are passionate learners with a father that has worked his entire life to provide suitable education for his children, and a mother that is trying to make ends meet while recovering from a spinal surgery.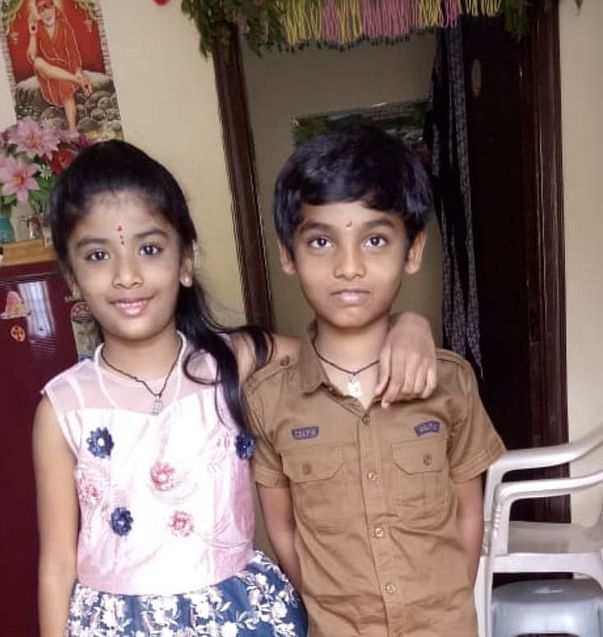 Manaswini and Pavan, pictured above.
Viresh is in immediate need for a laptop, in order to make his kids attend online school and prevent them from missing an entire year of education. As a driver working for a family, his income is just enough to provide his family with food and shelter. However, since the advent of the Covid-19 pandemic, as a father and a working man, it has been increasingly difficult for him to provide his children with the schooling they need and deserve. The lockdown triggered by this pandemic has not only temporarily abandoned schooling for children, but has also made it extremely costly and out of reach for the needy, especially due to the purchase of gadgets. According to a survey carried out by the Telangana State United Teachers' Federation (TSUTF), almost 40% families are deprived of smart phones, tabs and laptops.
Hence, As an individual that I care for, I would like to raise funds in order to provide him and his family with this laptop, a small act of kindness, that would go a long way for two young minds. It's our responsibility to empower children with the amenities needed to attend school, amidst these unprecedented times. Please join me by contributing any amount you wish to, I look forward to your support.