Hi,
My father was tested positive for Covid-19 and was admitted to nearby hospital on 13-08-2021, since then he is getting treatment and the conditions are slowly improving but still this will take sometime. Current bill has reached to around 7 Lakhs and still this will get increased based on the duration of stay at the hospital.
Since it is a private hospital, fund is becoming a challenge and are not eligible to request fund from the government, hospital bills are becoming expensive.
So, I kindly request you to support towards this cause and help as much as possible so that this funds are used towards clearing the hospital bill.
Thank you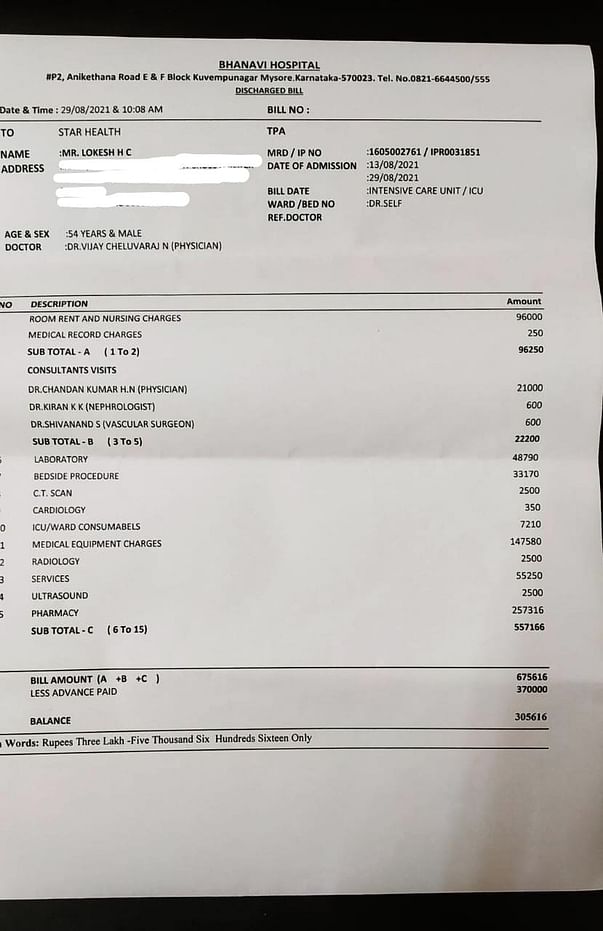 Copy of Medical Bill