Hello iam Dhanalakshmi, our family live's in ongole.
We are a middle-class people, my son wants to become a doctor for which he desperately trying to go to medical college but we couldn't send him due to the lack of money.
but somehow we saved 10 lakh rupees for his education initially but due to this pandemic covid 19 our whole family got the virus and unfortunately my mother in law died due to covid after suffering for 15 days and my husband also went through a very bad period due to this covid but he recovered. We spent all the money we saved for my sons education on the hospital bills of the virus. Now we need your help.
My son wants to become a doctor and he finally got an admission in government medical University in Russia.
University Name:- Crimea Federal Medical University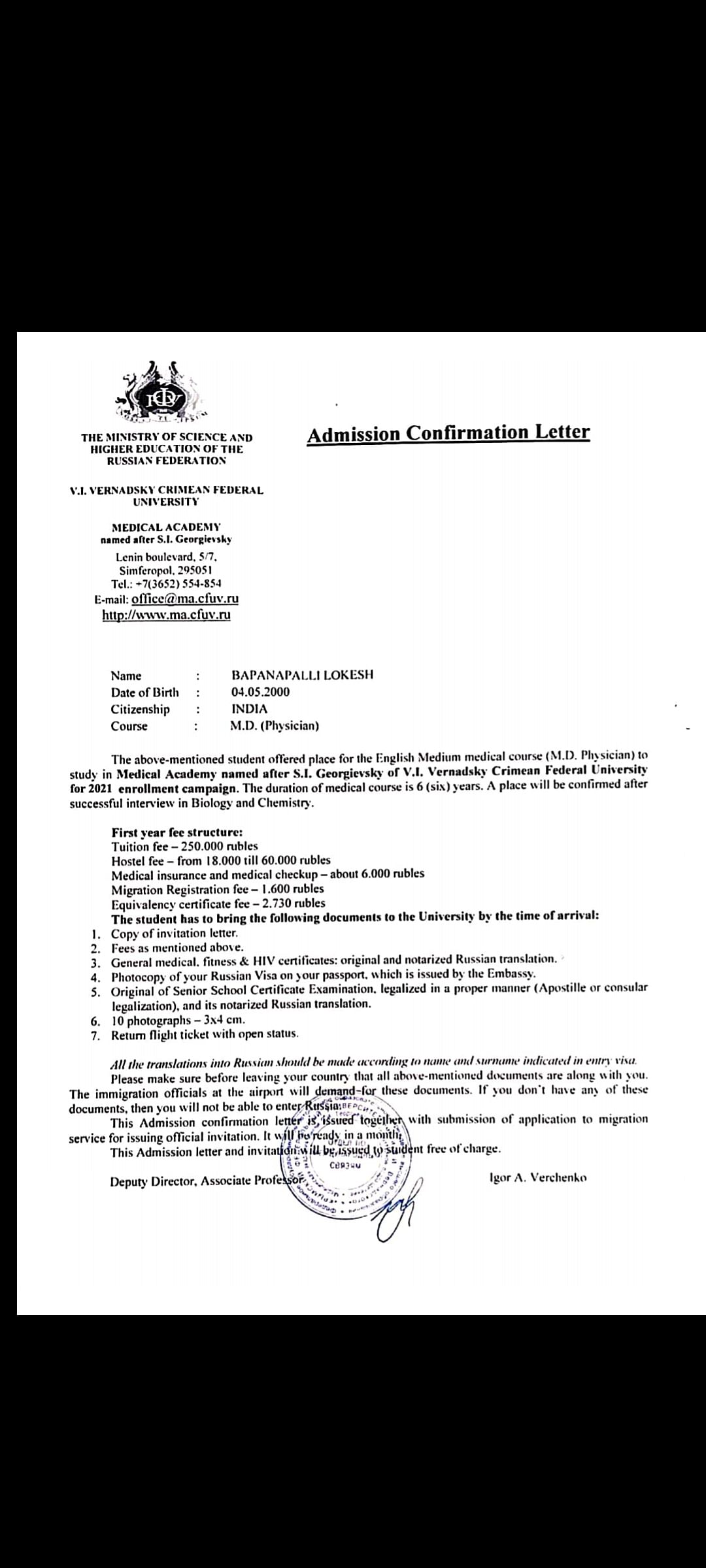 This is the admission letter of the university.
As you can see in the letter
Education fee:- 2.5 lakhs
Hostel fee:- 60,000
And the flight charges would be approx 60,000
And the belongings he has to carry a laptop and clothes etc costs around 1.5 lakhs.
Pls kindly help us in this time of need. Any amount of donation you give would really help my son build his dreams