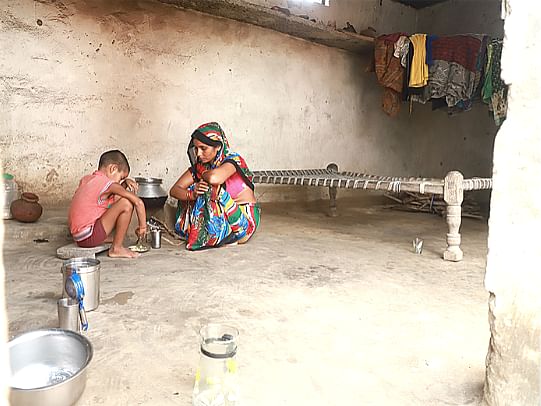 "Little Moni is nothing less than our greatest gift, but her pain is immense. She is everything to us in this world. We are poor, but we are still happy together. We want to live together happily, and we need to cure our daughter Moni as she can't pass stool like other people. We are distraught and helpless." Little Moni's parents are crying over their fate.

Moni is a 6-yrs-old girl who is fighting a battle against an imperforate anus. She is a victim of a rare inborn abnormality in which the anus is absent or blocked. Her condition makes it impossible for her to lead an ordinary life. She lives under extreme pain and mental pressure, with her health deteriorating every passing day.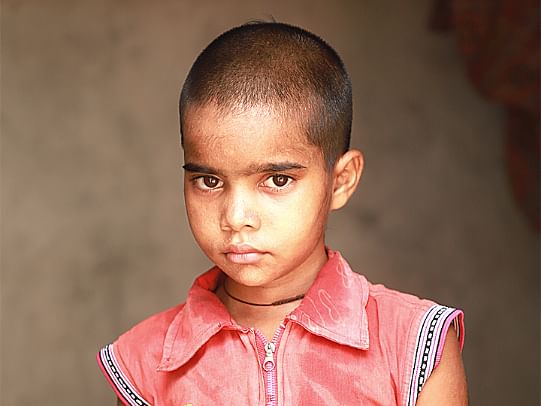 Imperforate anus is a congenital disability that occurs while a child is growing in the womb. In this, there is abnormal or no development of the anus in the body. Due to this abnormality, a child cannot pass stool usually from their rectum out of their body. The babies with this defect also suffer from aberrations.

Her mother is a housewife, and her father is a poor farmer. He hardly earns Rs 5000 per month, making it difficult for them to afford daily bread for the family. They are living under extreme vulnerability. The cost of little Moni's treatment is beyond their imagination. Ongoing pandemic has made their survival difficult as they lose upon their sole livelihood. Therefore, it is nearly impossible for the family to survive.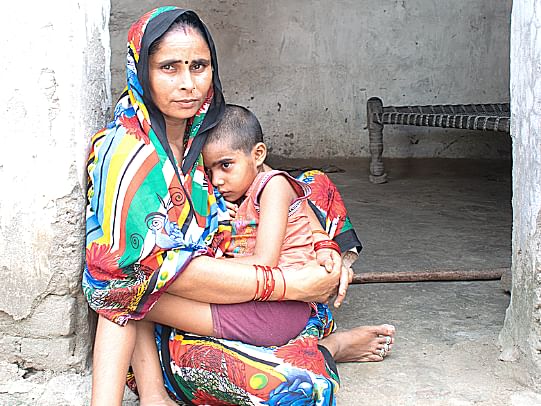 "I feel helpless and disheartened seeing my child in such worst condition. She is unable to eat properly and perform any physical activity. She is in pain, and I can feel it, but I am unable to do anything. You can't even imagine what I think when I see my daughter dying in front of me. We are looking for help, and we had some savings for her treatment, but this pandemic has taken our last hope by consuming our savings. Please help us." - urges Meera, Moni's mother, for help to save her daughter.
Little Moni is having a tough time. Her abdomen is swollen, and she is facing many other difficulties. Her parents are helpless, and the pandemic has snatched their last hope by consuming their little savings for Moni's medical treatment.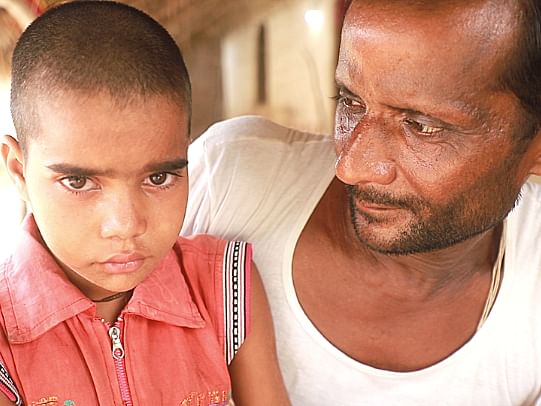 Would you please help my little Moni lead a better life? Your generous support can give my daughter a better life, and we can have a reason to live. We wish to live a happy life together, which we haven't seen since her birth. We also deserve a day, a happy day together with our daughter." - cries Premchand, father of little Moni.
Moni's deserves a better life, and your kindness can give her family a reason to live. A reason to fulfil their dream of living together as a happy family. Please support Little Moni.
Project Global Cure -Project Global Cure is an initiative of the "Humanity Welfare Council" to transform health globally.
Please note that we raise financial support for financially fragile, debt-ridden people with no social support during medical emergencies. We at Project Global Cure raise funds only through Milaap to maintain our work's legitimacy and transparency. We do not use any other platform for raising funds. If found, please report to us at
helpdesk@projectglobalcure.org
.
Warm Regards,
Team Project Global Cure
Humanity Welfare Council