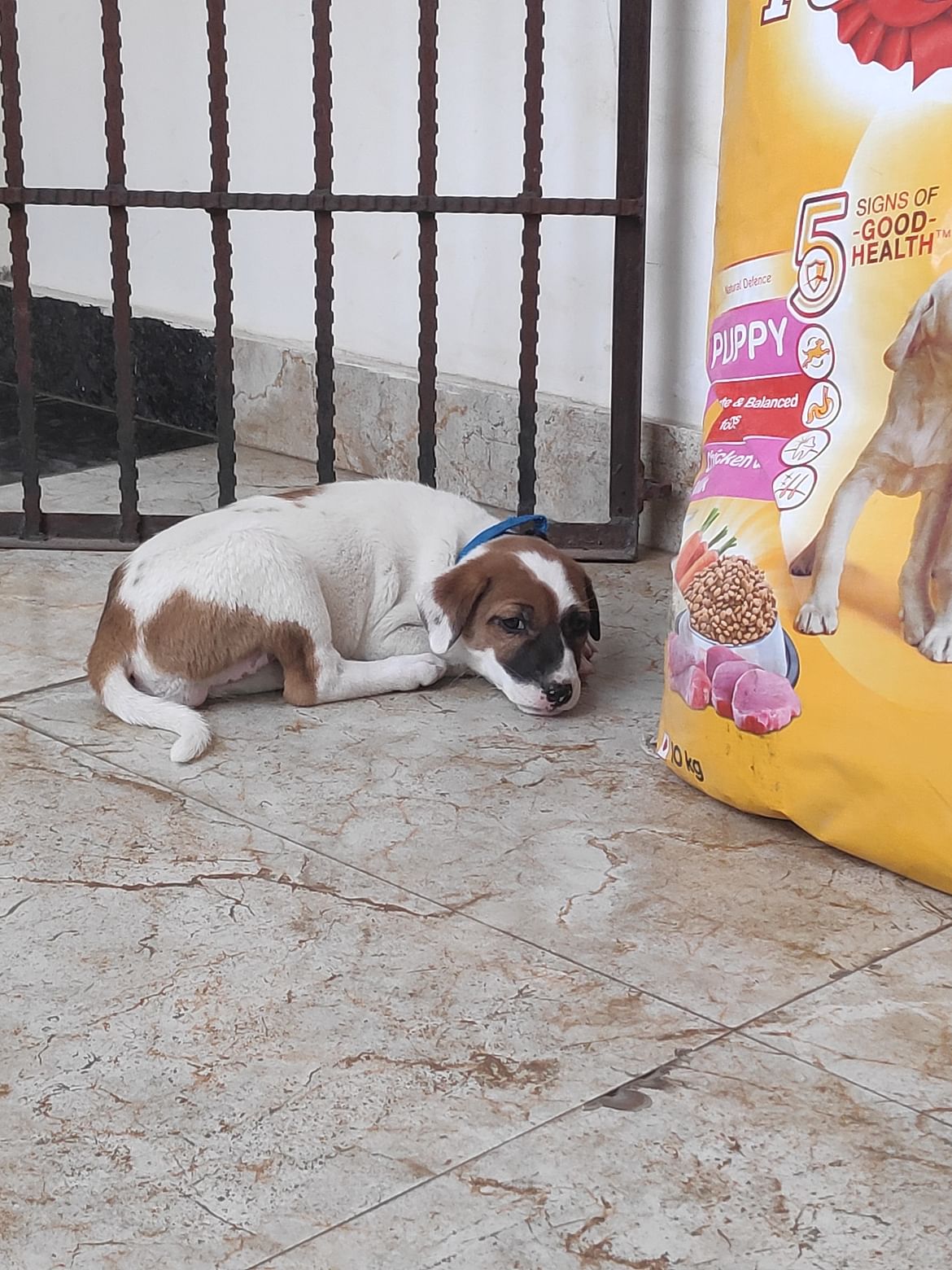 I have been rescuing abandoned puppies and dogs, and finding them homes since 2018, I work alone. I have rescued well over 100 dogs and helped over 150 other rescue dogs and guided the rescuers to fulfill a proper adoption procedure & ensure happy life for the dogs.
Unfortunately, reality for many dogs is grim. Many pass away young or are abandoned when they are adults.
I had the latter happened to two of my rescues; I had taken them home in December of 2020. The mother, sadly, died. After searching long, in March of 2021 i found home for both of these puppies.
I kept in contact with the adopters and guided them along the way. But unbeknownst to me, they were hiding the fact that, they abandoned Lilly in a cemetery. They soon stopped responding to me completely. It didn't matter how long I tried, but they kept blocking all of my numbers.
I had no choice, but to file an FIR under animal abuse. Thankfully, the police were kind enough and saw through to the end that Lilly get Justice. And she did, upon pressing charges, only, they found her and brought her back to me. Lilly is now with me.
This is the post I made on facebook about the complaint:
https://www.facebook.com/groups/1696008163950514/permalink/2972338289650822/?sfnsn=wiwspwa
Now she is undergoing medical examinations to ensure they are healthy and well.
I have planned to send her to foster homes until I find a permanent home for her. But I need your help in this endeavor. I have depleted my savings the past two years, working for these voiceless animals. With your help I can continue to provide for this girls.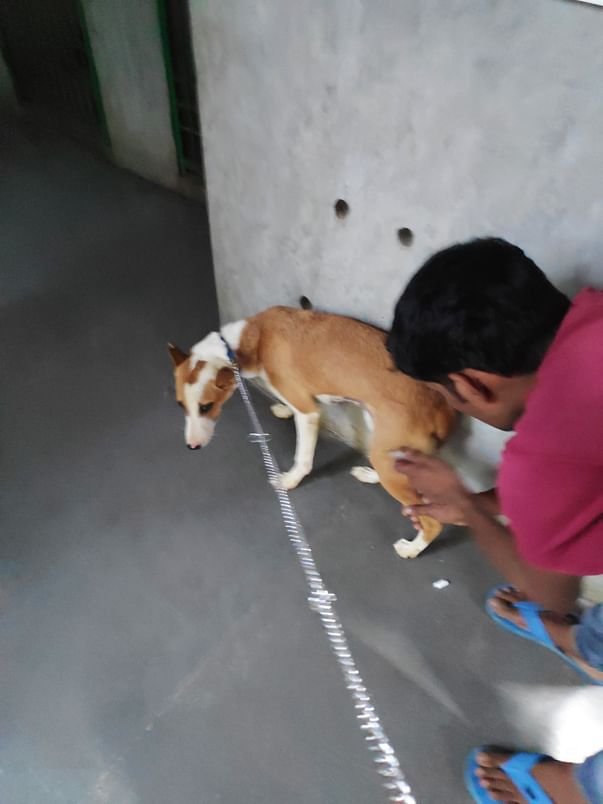 Eva's story is also equally saddening. She was always kept outside the home, in a filthy wash-area. Last week, when I paid them a visit after no correspondence through phone, I couldn't bare to see the unsanitary conditions she was kept in. When I questioned them about it, they asked me to take her back. Tired of fighting further, I brought her back home.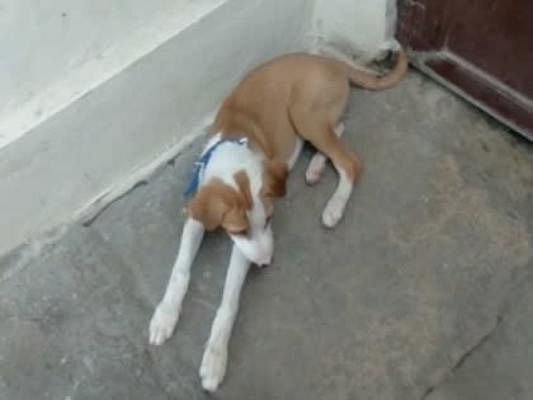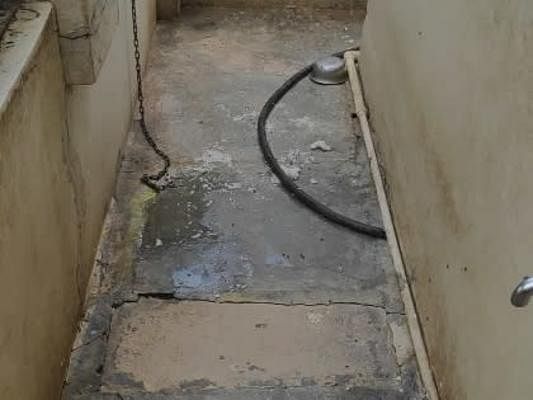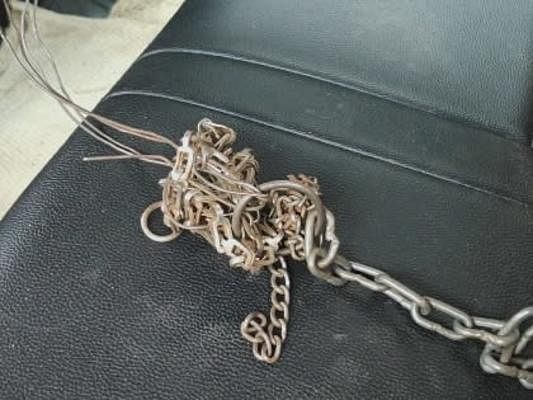 It is my belief that many of us here have the zeal to help provide for these animals, but are limited due to our societal restrictions. I have fought with many and I can say that it isn't easy. But a little of your contribution can help me go a long way.
PLEASE open the link below to know how I got betrayed by a so called "Animal activist". As an experienced rescuer, I expected that not every Adoption would turn out to be successful. so when I was offered a chance of taking 2 dogs in if I pay Rs. 30,000 , I believed her and made the donation but got betrayed instead.
ESTIMATION BREAK-UP :
According to my experience in adoptions, getting INDIAN adult dogs adopted is very difficult, specially female dogs( almost impossible ). so, in order to keep them in a shelter permanently, since I can't keep them with me in my house, Rs. 50,000 will be charged for each dog. so for 2 dogs I'll have to pay Rs. 1,00,000 to keep them safe and sound in a shelter.
Usually, shelters take Disabled dogs and take care of them with the funds that they get. since Lily and Eva are healthy and fit, a certain amount should be paid by me. hence, this is my estimation.
The following is the Estimated and invested amount for both the girls.
1. FOSTER HOME FOR BOTH : daily Rs. 1000( Rs. 500 for each )
2. STERILIZATION ( Done ) : Rs. 3000 for both (Rs.1500 for each )
3. STERILIZATION POST-CARE DONATION TO BLUE-CROSS HYD. : Rs. 2000
4. MEDICINES : Rs.5000
5. FOOD : Monthly 20kgs pedigree bag for both Rs. 4000
*This is the Estimation break up for one month for both Eva and Lily!

Thank you for spending your valuable time reading this post.