During the 3rd wave of COVID-19 in India, we the members of the LGBT Community are facing immense difficulties due to both the disease and partial lockdown. The pandemic and its new variant Omicron has severely affected many members from our community, particularly transgender communities like hijras & kothis who solicit money in trains and streets for survival. Many community members are down with COVID-19 and the remaining are finding it tough to earn enough money to survive due to reduction of trains and restrictions on movement. We members of Nadia Ranaghat Sampriti Society have already helped 1200 trans & LGBT people during previous waves of the pandemic. Through this fundraiser, we are aiming to raise money to provide immediate relief and assistance to 300 (three hundred) poor members of our community for 3 months. The money raised will help in providing food and medical assistance to 300 needy trans and LGBT members who are facing an economic crunch and health challenges in these tough times.
Our budget is as follows:
1) Packets of essential foods+rations for 300 people for 3 months: 900 packets total x Rs. 700 for each packet: Rs. 630000
2) Medicines for 100 people (Rs. 500 per person): Rs. 50,000.
3) House rent expenses for 30 most needy community members for 3 months: 30 x Rs. 1500 x 3: Rs, 135000
Total: Rs. 815000.
We would be immensely grateful for any help and support!!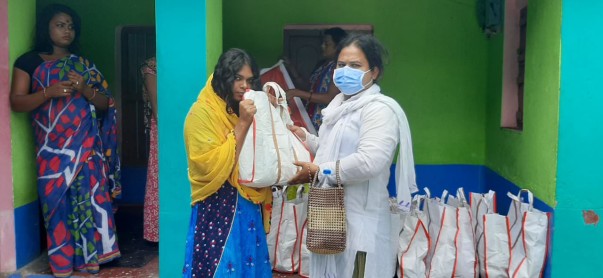 #SupportLGBTPeople
District: Nadia, West Bengal