Help me save, Mrs. Leela Helen Xavier
On October 30, 2019, when my mom was camping in her native place in Kerala, we heard a news that my mother had suffered from a severe brain aneurysm along with severe hemorrhage.
A craniotomy surgery performed, the aneurysm was clipped and she was in a coma for almost a year. Now she has got back to her senses but she still has not got her orientation, not in her senses, lost the ability to speak, and is bedridden.
I have spent all of my savings, and I am bankrupt and in plans to sell our house to further carry on with the treatment expense. My friends had suggested starting a fundraising campaign as a last resort before selling our house.
So here I am typing the fundraiser request for support to help my mom recover from this severe brain disease.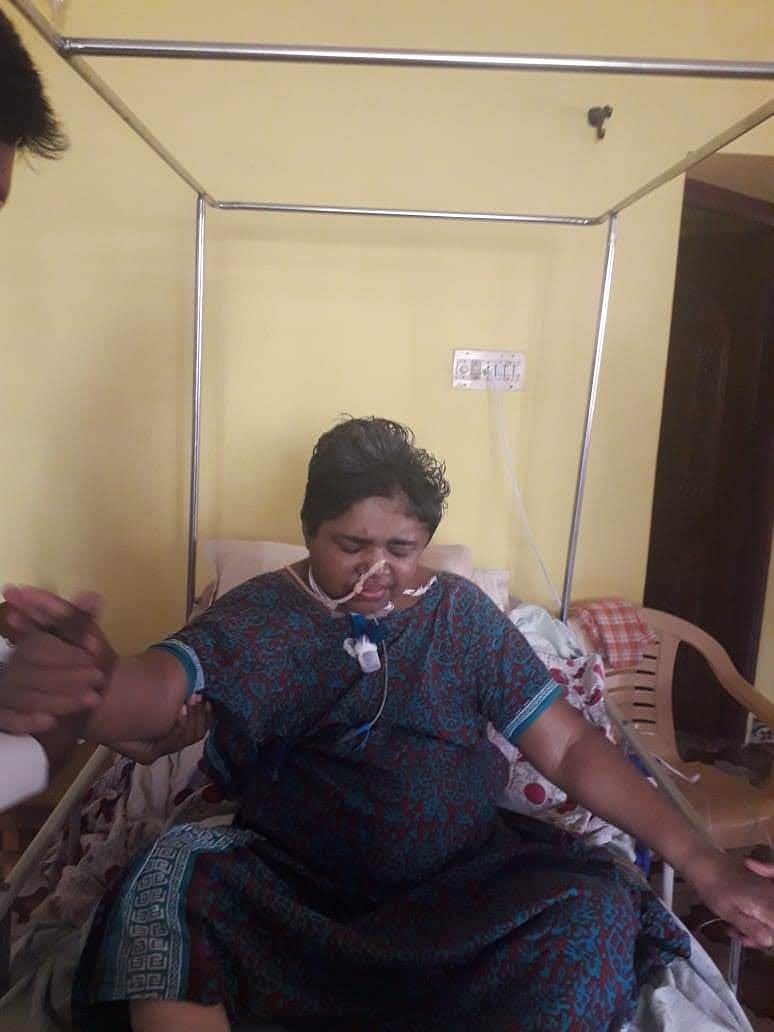 On the 30th of October 2019, my mom experienced a thunderclap headache (https://en.wikipedia.org/wiki/Thunderclap_headache ) and immediately fell on the ground unconscious. She was rushed to the local hospital where she was diagnosed with an Aneurysm (https://neupsykey.com/aneurysms-of-the-middle-cerebral-artery/) at the left MCA artery in the Brain combined with SAH Hemorrhage (https://en.wikipedia.org/wiki/Subarachnoid_hemorrhage) and she was in a coma.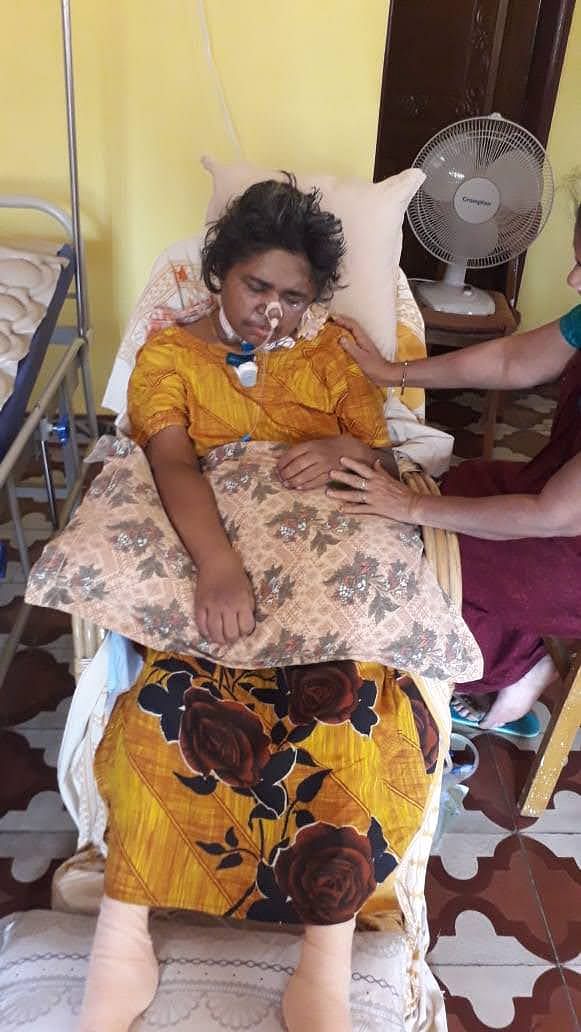 She was done a craniotomy procedure, a process of removal of part of a skull (https://www.healthline.com/health/craniotomy), and a surgery was done to clip the aneurysm. As a result, her life was saved and was hospitalized for 3 months.
We made certain arrangements to create a hospitalized environment in our house and brought her home as her recovery process would take quite a long process. She will get secondary problems like urine infections, lung infections, and heart attacks and she will be rushed to the hospital and when the infections were cleared she will return home. This was the story of our life for the past 1 year.
Leela has finally got out of the coma after 1 year. Now she is able to recognize us but is now mute and bedridden.
My Mother needs surgery to replace a part of the skull which was removed during the craniotomy process along with placing a Ventriculoperitoneal Shunt (VP Shunt) (https://www.healthline.com/health/ventriculoperitoneal-shunt). We already know that the treatment is going to cost tens of thousands of dollars to start and financially we cannot do this alone.
Additional costs include:
- Medical Treatment
- Speech Therapy
- Physiotherapy
- Private Nursing
- Living expenses
Me, as her son, did all that I can do financially for her, and now am in need of financial support. I request my friends and family to kindly come forward and help me save my mother.
I thank you in advance for your compassion, for opening your hearts,
and for your generosity in helping me and my mom with our fight.
God Bless, I thank you for your help and compassion.
Samuel Nigil Xavier