20-year-old Lalit isn't the first in his family to fight this disease, which is slowly and cruelly shutting his body down. Just 2 years ago, he saw his elder brother lose his life to the same condition. The aged parents and Lalit were in the hospital room with him, when on a nebulizer, he breathed his last as his body shut down. Today, Lalit could meet a similar fate, but there is hope.
Then, the family was unaware of Pompe disease. But now, the two aged parents have been told there is a cure. Unable to afford it, however, they make a desperate appeal to save their only remaining son, Lalit.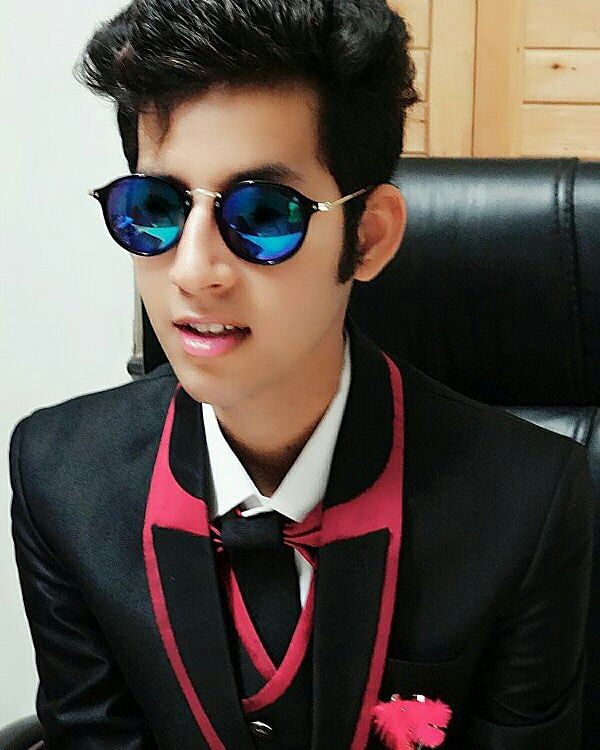 Early signs and diagnosis
Lalit grew up an intelligent young man. He scored well at school and had a keen interest in programming. His parents were positive that he'd have a successful life and do well for himself. Sadly, fate had other plans.
By the time he was 13 years old, Lalit and his brother had begun to feel fatigued through the day and had minor breathing difficulties. As time passed, and their condition worsened, the family grew alarmed. They rushed their young sons to a nearby hospital, hoping to find the cause and ease their discomfort.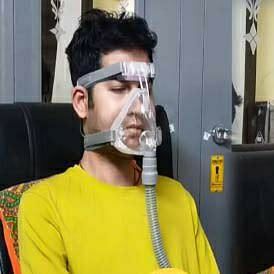 But even after several tests, they could not determine why Lalit and his brother were progressively growing weaker. Unwilling to give up on finding relief, they went from hospital to hospital across India, conducting one test after another, trying every remedy possible."At some point, we even turned to homeopathy and ayurveda, but nothing changed. As they grew up, their troubles increased. In 2019, my eldest son finally breathed his last, and it was only in 2020 that we learned why," adds the father.
After years of looking for a diagnosis, the doctors finally revealed that the reason behind his son's suffering could be a form of glycogen storage disease. The exact name was revealed after a whole genome sequencing test: glycogen storage disorder-II, otherwise called Pompe disease.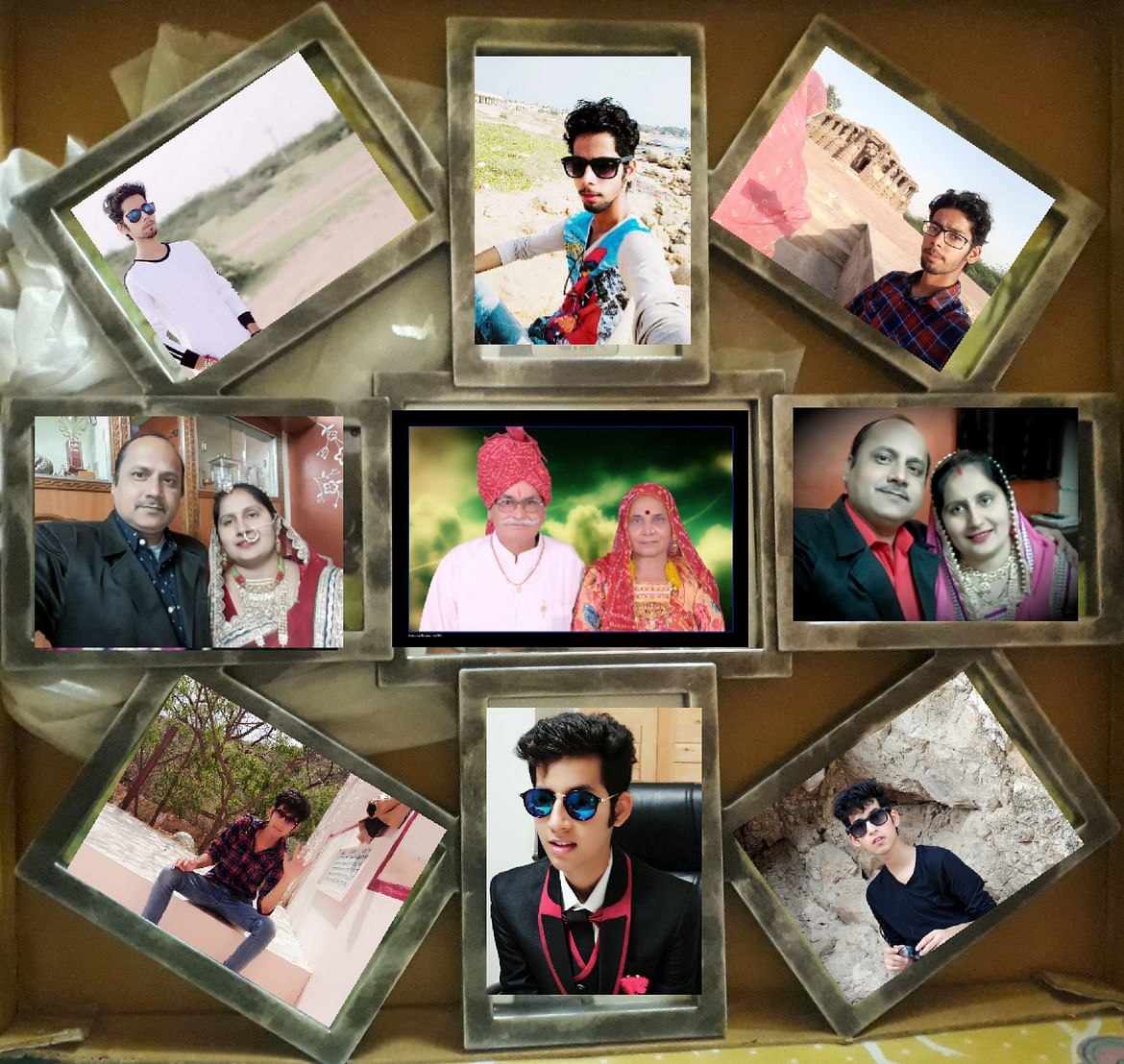 The cruel disease's effects, and how we can stop it
"This is a very rare disease which causes my body's muscles to weaken and ultimately fail. My lungs and respiratory system have also been affected. Even breathing is difficult for me now," adds Lalit in a feeble voice: the muscles of vocal cords have also grown weak. At just 20, he is dependent on a wheelchair to move around as his skeletal muscles have also weakened. As time passes, he will be left completely bedridden, and dependent on his aging parents for even the most basic task.
The aging parents are in grief. To watch their only remaining child in this state has taken a toll on them. However, the doctors at AIIMS Hospital have delivered bittersweet news to them: that there is a treatment called enzyme replacement therapy, which will improve his condition. But much to their horror, this would cost over Rs 3.05 crore per year!
Moreover, this medicine will have to be administered to Lalit for the rest of his life. "We are an ordinary family, and we cannot afford this much money. I have already spent my life's savings just trying to keep my sons alive. Now, we are dependent on your help to save Lalit's life," appeals the father.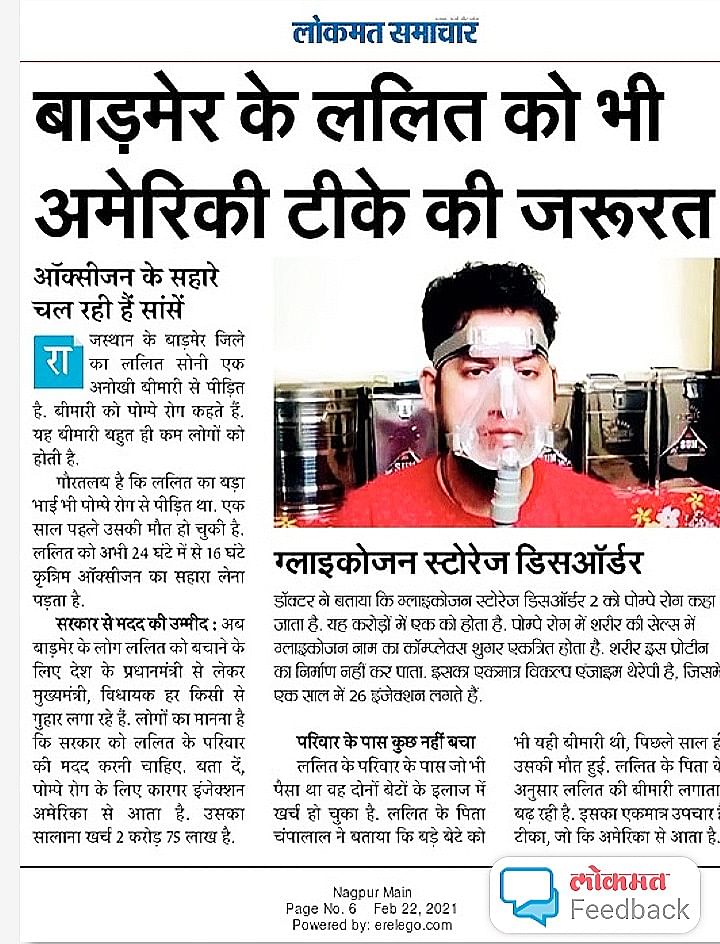 The mother shakily adds, "Lalit is all we have and we can't imagine a life without him. Please help us save him!" A long, fulfilling life lies ahead of young Lalit, but it will take your support to save him.
We urge you to donate and share to support his life-saving treatment.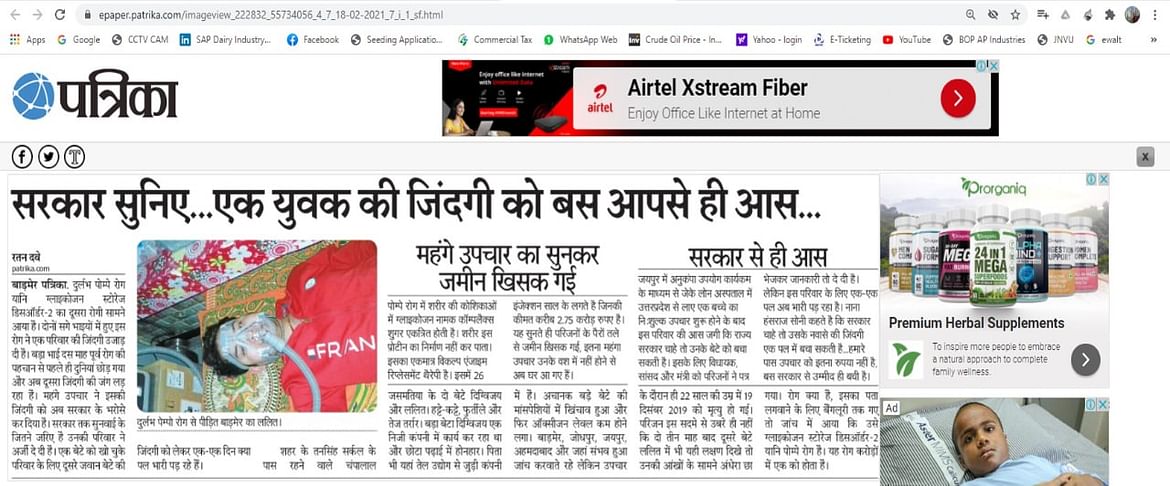 Patients often go through unforeseen medical conditions during treatment or long periods of post-operative care. To help them cover these expenses and fully recover, we try to raise a little more towards possible contingencies.