This New Year, help us give Laila a fresh start at life!
New Year is supposed to resonate from within its depths - joy. For many, New Year comes with an abundance of resolutions and celebrating a fresh start. When will our girl Laila get her fresh start?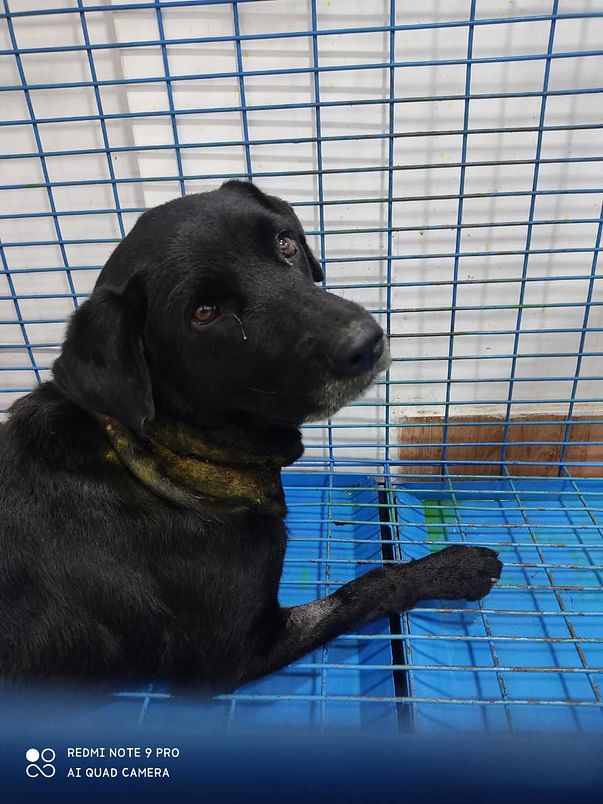 From almost being strangled to death while pregnant and getting a maggot-infested wound to developing pneumonia and an alarmingly low platelet count; as well as suffering a traumatic miscarriage Laila has suffered immensely.
We were hopeful this New Year we could welcome a fresh start for Laila - one where she is free from pain and suffering. This New Year started for Laila with a diagnosis of
Canine Distemper - which is highly fatal and very debilitating.

Laila needs serum treatment if we are to save her life. This treatment is expensive and we are struggling to pull together the resources to get her treated given we have many more dogs under our wing. So, we turn to you, appealing to help save Laila's life.

The projected cost of her treatment for just the next 10 days will be Rs. 30,000 and we are extremely overwhelmed. For the first 5 days, Laila needs serum treatment; and the cost per day of treatment along with boarding will be Rs. 4500. For the 5 days following that she will need supportive treatment that will cost Rs. 1500 per day. Following her complete recovery, we will be working towards her rehabilitation/adoption as well as emotional healing.

If we are to save Laila's life and give her the fresh start we were hoping to promise her in this new year, we need to get her treated and cannot stress the urgency of this funds appeal enough.

Help us bring Laila who has suffered endlessly, the fresh start she deserves by donating towards this campaign.
Expected costs break-down:
1. Serum treatment plus boarding for the next 5 days at the rate of Rs. 4500/day - Rs. 22,500
2. Supportive treatment plus boarding for the latter 5 days at the rate of Rs. 1500 per day - Rs. 7500
3. Boarding costs for 20 days of recovery following supportive treatment - Rs. 23,000
4. Extraneous costs (Blood test costs, snap test costs) - Rs. 7,000
Total estimated cost - 60,000Please do consider donating towards this sweet girl's recovery. Any and every amount adds up and will go a long way in helping save Laila's life.