About the initiative
The difficult Covid-19 pandemic situation sets a daunting educational challenge in rural India. Educational institutes have been closed for the last one month. Rural children are not able to reach their schools. Though the urban educational institutes came up with the idea of online learning mode, rural education system is far away from that. In this unfavorable situation we came up with the innovative idea; learning through the community radio platform. Currently we are working with this idea in Chakai block of Jamui district in the state of Bihar and our working area is hugely dominated by the 'Santhal Tribes'. Through collaboration with 'GramVaani' community media network our platform 'ChiragVaani' broadcasting the creative and contextual educational content in the form of audio. Which can be accessed through any cell phone (basic and smart phone both). Simultaneously we are also planning to generate learning through YouTube videos. Our educational contents are being generated by the community volunteers of 'Lahanti Club' in local and contextual language.
Who we are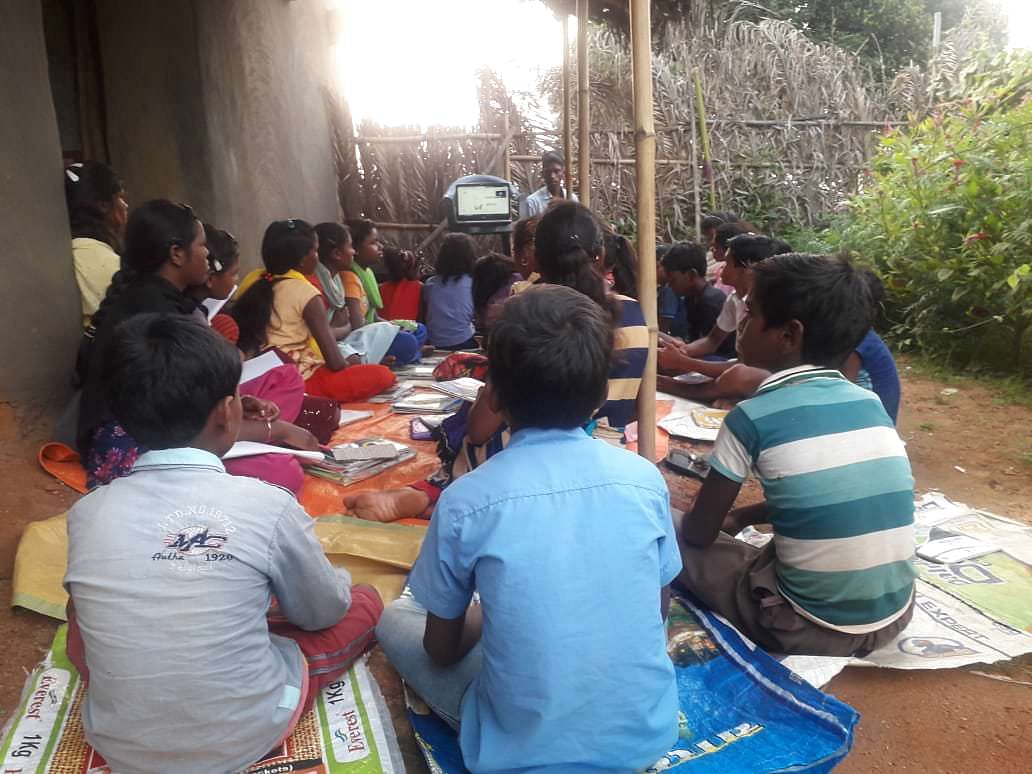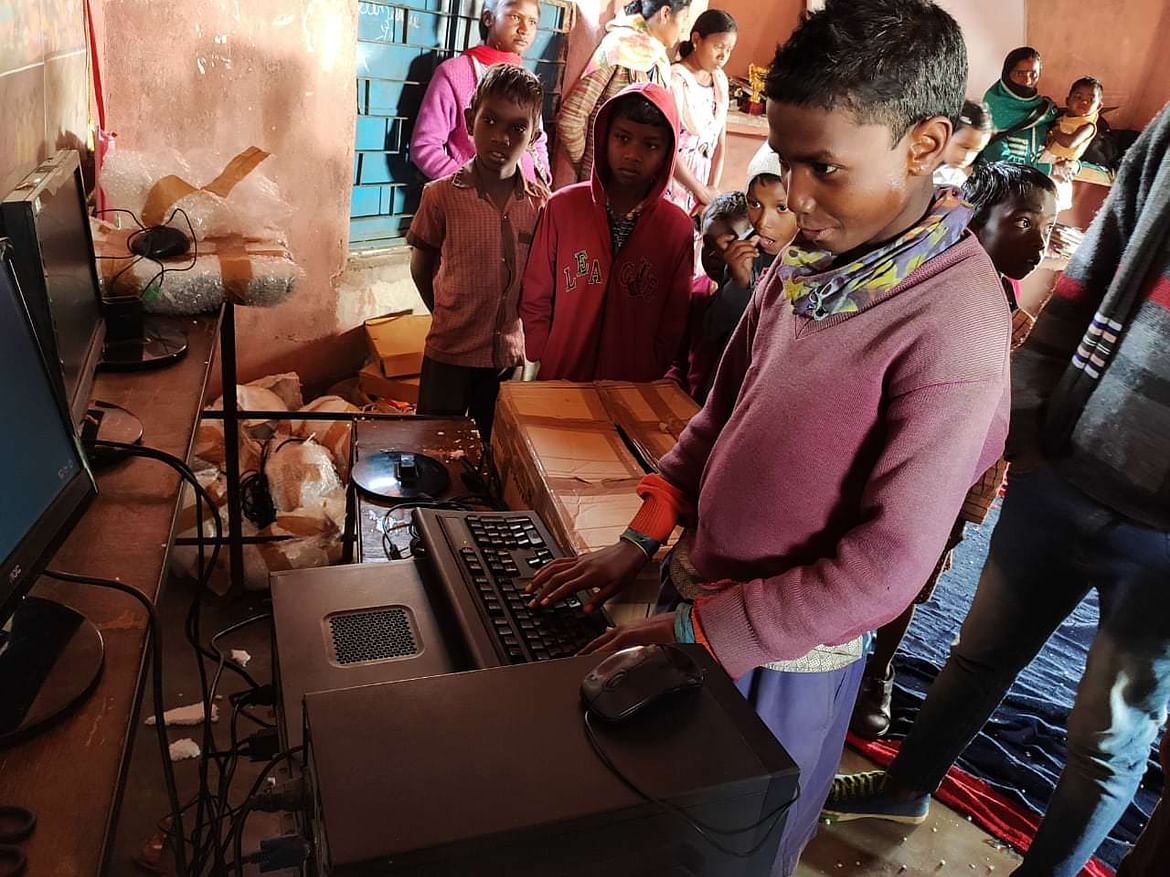 Sinchan is community-based organisation working towards the goal of establishing contextual learning frameworks and building rural entrepreneurial ecosystems. Our efforts within education entail designing context specific pedagogical frameworks and tools for children from vulnerable sections of society. This we do by working with community youth and partnering with government school teachers. We also conduct research in educational settings to ensure evidence-based projects. Within this we work with young children (3-15) learning in formal and informal settings.
We are working closely with the community to supplement the learning opportunities available to Santhal children. Within the community we have identified motivated young people to create an inclusive learning environment for children of primary education. This young group, called 'Lahanti' (a santhali word for progress). Club has created learning centers in the village which has no schools and operate within government schools.
What Does Lahanti do?
Lahanti Club has been developing methodologies for first language teaching (Santhali) and new ways of learning (Hindi and English) Santali in four villages (Naiadih, Kumbadih, Govindpur and Jabardah) of Nawadi Panchayat, Chakai Block, Jamui. They have made alphabet charts, flashcards, their own story books and special inclusive classroom design for children. The central philosophy of complete education provided by Lahanti Club is based on the four C formula- Cognitive, Creative/Cultural and Contextual skills. We define foundational cognitive education as competency in Maths, Language and digital literacy. All of this is delivered through mother tongue based multilingual education (MTB- MLE).
For more details please visit our website http://sinchan.co.in/
Why are we generating fund
The fund generated from this campaign will being used in strengthening the alternative system of education. For running this alternative mode of learning we need 4 audio recorders for recording the audio learning material. our plan is to record around 600 audio lessons of history, civics and science for the community radio. Under this initiative we are also planning to generate content through YouTube videos and for this we need 4 Laptops and 6 Smart phones. Budget details is given below in documents details.
This is our one step towards the education of tribal children of Bihar and it will not be complete, if you don't joint us in this change making journey. Your support will take our children further in their journeys. Support through your any specific skill like video editing, content writing, animation, etc. are also welcomed here.