I Kshitiz Anand, an alumnus of the following:
Indiana University Bloomington (MS)
IIT Guwahati (B Des)
DAV Shyamali Ranchi (12th)
North Point Darjeeling (10th)
and having worked with L'école de design Nantes Atlantique (France); am reaching out to my friends and friends of friends, living outside India to help me raise funds in the COVID19 & HUNGER CRISIS for marginalized families in Bihar.
Me and Vatsala, my wife started
Happy Horizons Trust
in 2013 by working in a school in Musahar (extremely backward) community. This was where our first champion, had gone to the school and initiated the program using storytelling to engage with students better. Most of the students from this community did not drop out and ended up continuing middle school education. The work of Happy Horizons Trust was also used as a case study at Indiana University's Kelly School of Business.
Today due to the COVID19 crisis and subsequent lockdown, many families in the region living in extreme poverty have been impacted and are facing a food shortage. Most of them were dependent on daily work and menial jobs to make ends meet. Unfortunately, till the lockdown gets revoked and work picks up, the situation is going to remain grim.
The Kosi region in Bihar in particular is home to many of the migrants that have left different parts of India. In the past alone week, thousands have migrated back to Bihar and are facing issues of shortage of food and shelter. The relief camps are located at far off distance and with the lockdown the movement is not possible.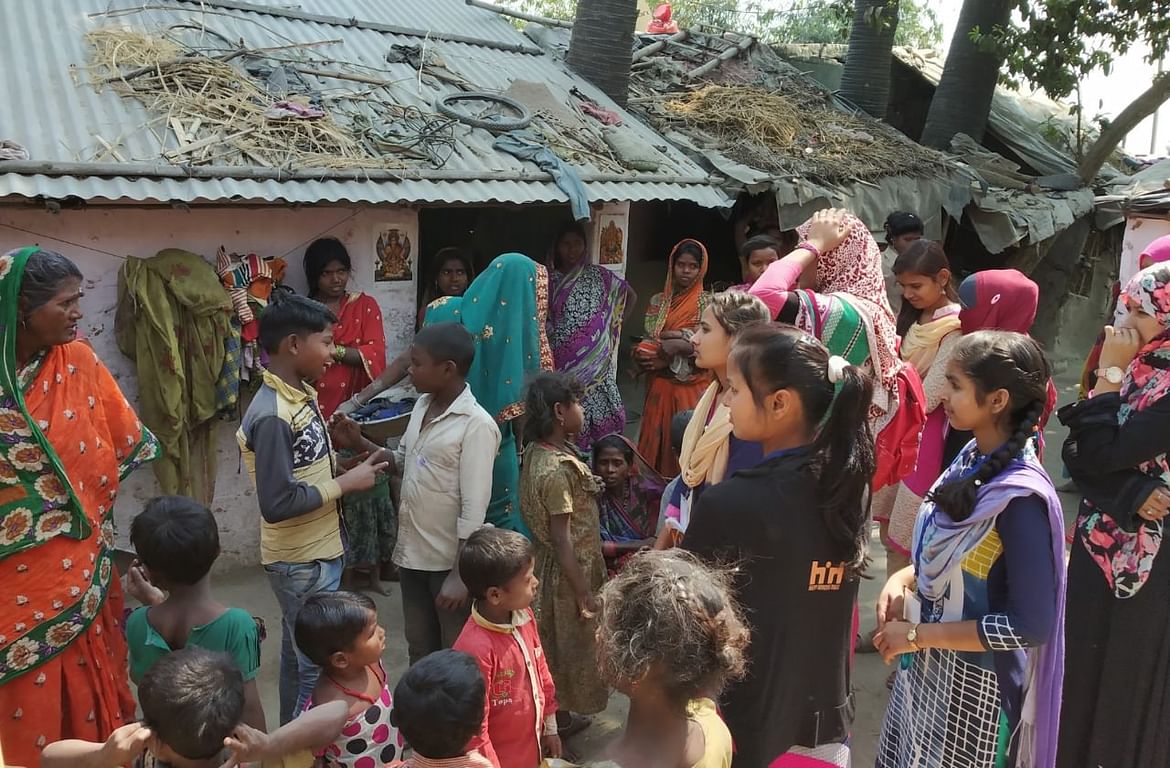 As a result of all of this, today this community and other similar communities like them are facing issues with their survival.
Our organization Happy Horizons Trust's team on-ground has been proactive in working with the local administration and is aiming to provide food and relief materials to these communities to come out of this situation.
Your support is solicited.
How we will utilize the raised amount:
The funds raised will be used
100% for the distribution of food packets
to the needy families, who are facing a crisis during the lockdown period.
Each family of 5 is being provided ration for a week atleast. We aim to reach 1000 families in all. We are also doing a
similar fundraiser to reach out to our network in India.

The food packets consist of the following:

Rice, Flour (Aata), Pulses (Dal), Potatoes, Salt.
Thank you for your support.