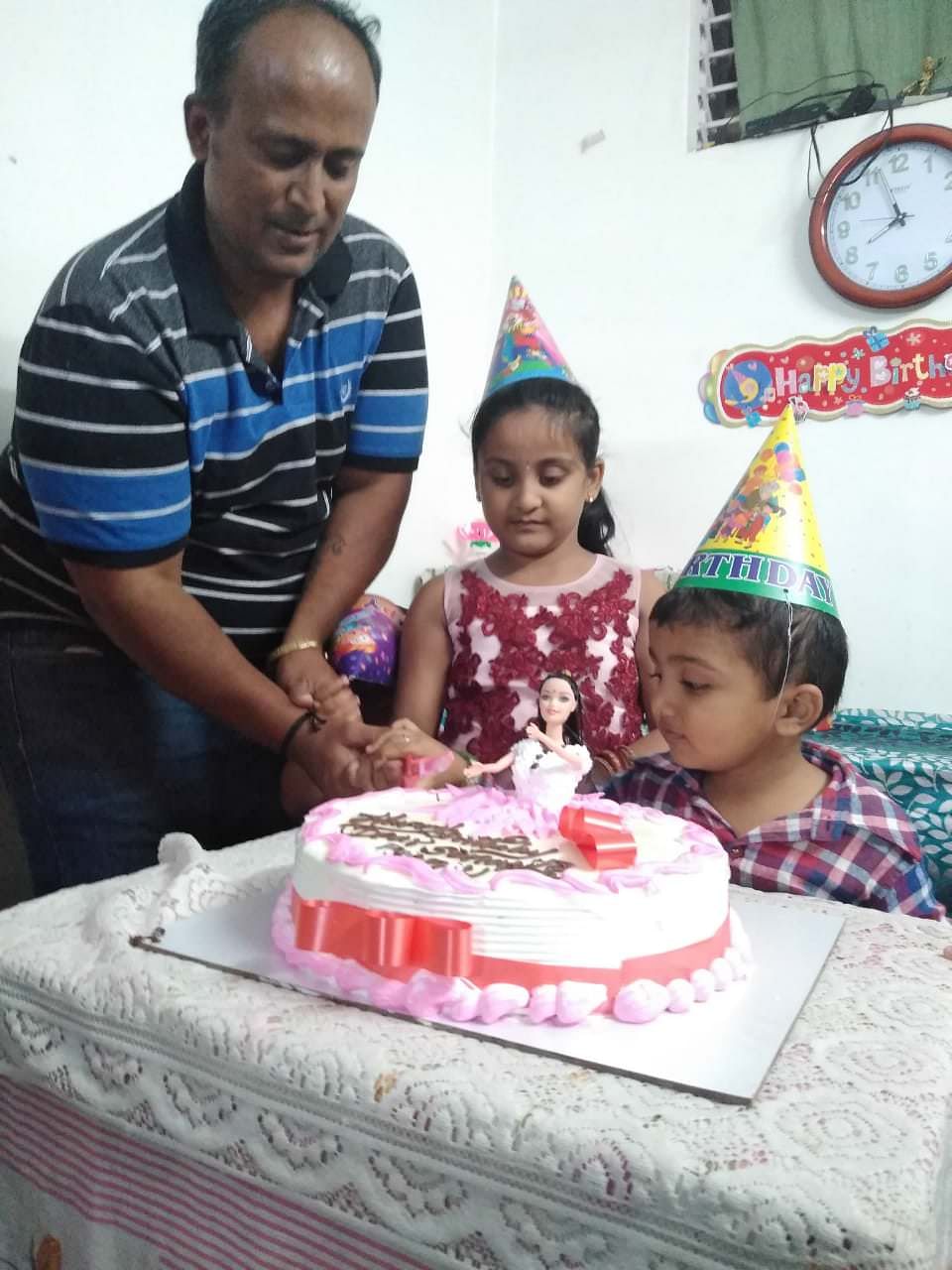 My name is Kohila Narayanan, and I am 42 yrs old. On May 22, my husband, Mahesh (43), left this world after bravely fighting acute liver disease for 3 years. Our 8-yr old daughter, Sonakshi, and 4 year old son, Vishish, have still not understood what's happening. Every time the phone rings, they think it's their
appa
.
Because of his illness and the COVID situation, Mahesh had been out of work for more than a year. Taking care of Mahesh and our 2 young children meant that I was also not able to contribute to the family's income. So, Mahesh had taken loans during this time for his treatment and our household expenses.
I am reaching out to you in my hour of need. Any help I can get to pay off our loans, and cover some immediate expenses such as my children's school fees and house rent, will be a boon for me at this moment.
I have to be strong for the sake of my children. I don't know how, but I do know that I will get back on my feet and work hard so that my children can have a bright future.
Please lend me a helping hand.
Thank you.
- Kohila Narayanan
Batch of 2001, VRCE Nagpur
Electrical Engineering