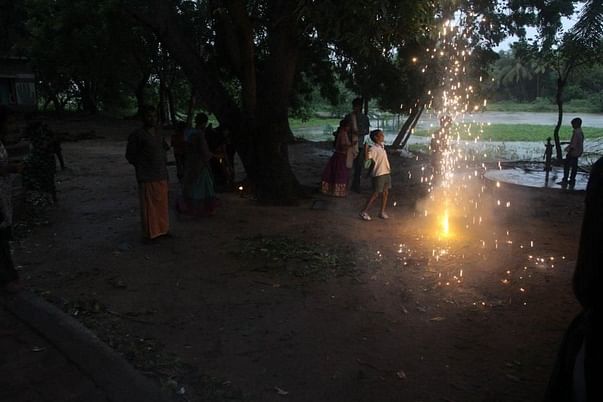 Deepavali Greetings from all the kids at Vanavil!!!
Vanavil is an alternative residential school working closely with two of the most marginalized communities in Tamil Nadu.

Deepavali has always remained the most important occasion for the children of Vanavil, every year, not to mention it is also the most happiest of the times.

Due to pandemic, as the schools are shut, few our kids are in our childrens home but most are with their families. As the families are struggling to make the ends meet, we would like add a dash of happiness to our kids by continuing the tradition of getting them their most anticipated new dress for the year. We would like to give a box of sweets for the family. This year we want to bring little cheer to our after school centers children.

We come to you with the hope that you will continue your support and make our kids happy.

Cost of a dress - 650
Cost of a box of sweets - 150

We need your support to provide dress and sweets for 194 children in Vanavil in various age groups from 3 to 17 and sweets for 415 after school children.

Join us in making a rainbow in our children's lives during these tough times.