Thippeswamy was a loving and caring husband, father of young kids (elder in class 9 and younger in LKG), sole bread earner of the entire family.
He had a fever for a day and got an RT PCR test done but the report came negative. In a few days, he felt breathless and consulted the doctor in Bellary, he suggested for CT Scan. A horrible and nightmare news for the family that his lungs are damaged and it is in the last stage.
The family tried their best but lost him forever on the 25-Apr-2021.
He comes from a poor family but managed to get a job in an MNC in Bangalore.
As for any middle-class family, managing a family of 2 young kids itself is a challenge and he never imagined he will be leaving them so early.
Kavita (his wife) is a housewife and has 2 kids to manage along with supporting the family. The little one is 4 years old and hardly realizes that he will never see his father again.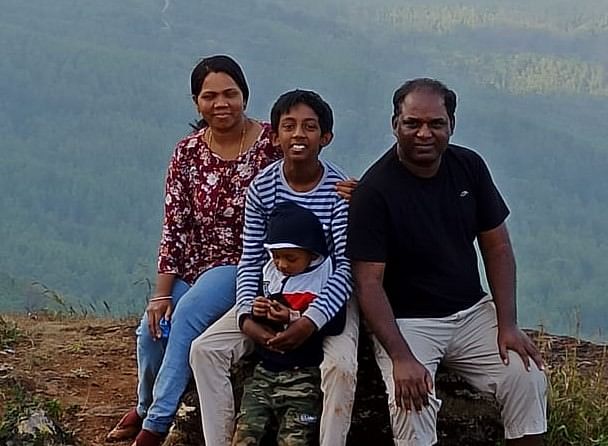 Can we help Kavita tide over the challenging phase of her life till these aspiring and smart kids become self-reliant?

Please come together in this hour of crisis by at least supporting the financial side of her challenge.