This cat was found in Mira road was fallen from 6th floor we took the cat for emergency treatment doctor told as the cat has featured in 3 legs have to cut one leg than we shifted cat at thane
SPCA
for operation but according to doctor act age is too small for leg cut and also cat bones is weak so we brought the cat back now we kept the cat for 2-month foster where the cat will get a daily dress for the broken bone leg which we have to cut and after that will go for an operation.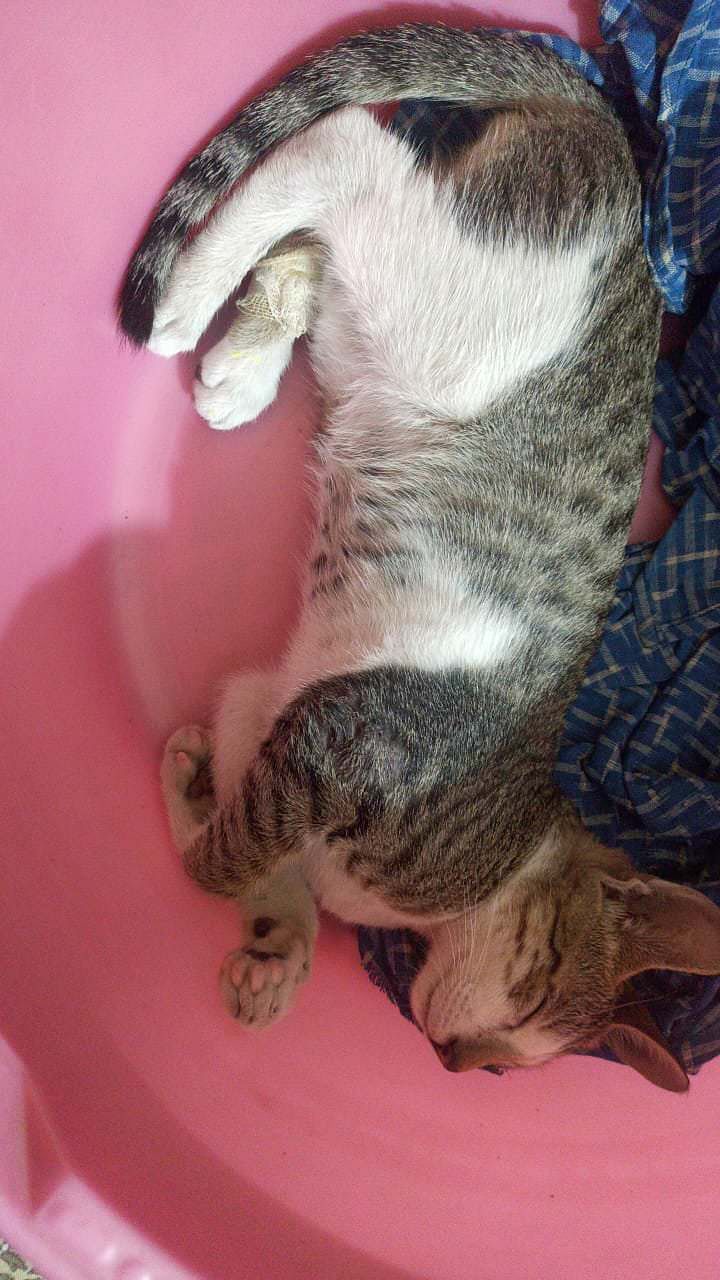 Appealing for funds for a cat who's 3 legs are damaged cat is under foster care one of her legs has to be amputated so we would need funds for her foster care surgery and the dressing that is required now as well as post-operative care.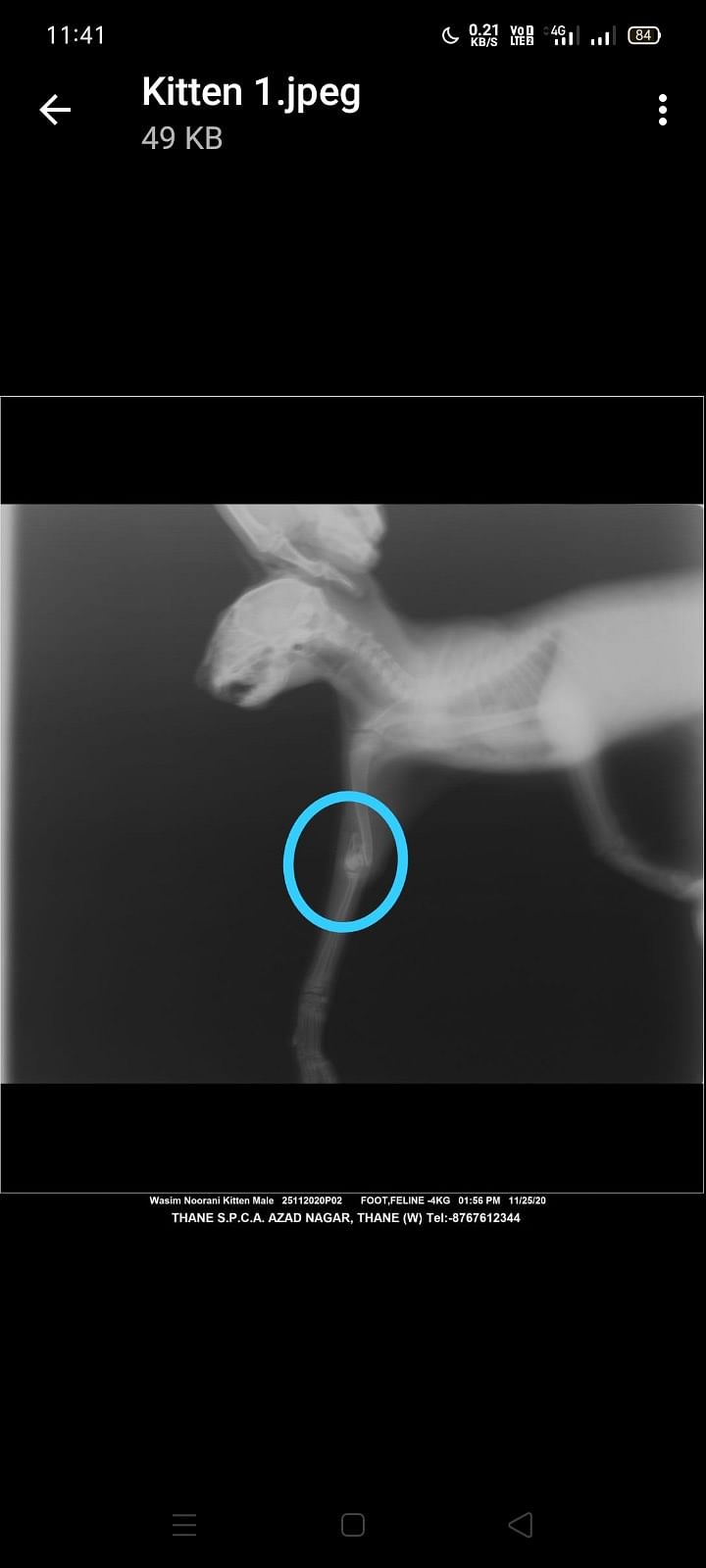 Any amount small or big is appreciated.