The COVID-19 tragedy unfolding in India became intensely personal when we lost our dear friend, Kapil Gupta. And yet, as we grieve our friends loss, our thoughts immediately go to his family. We wonder if this could have been us. We wonder how our families would cope, and shudder.
We resolve to do everything we can to help his children at least get the opportunities they deserve. It is in this we ask for your help.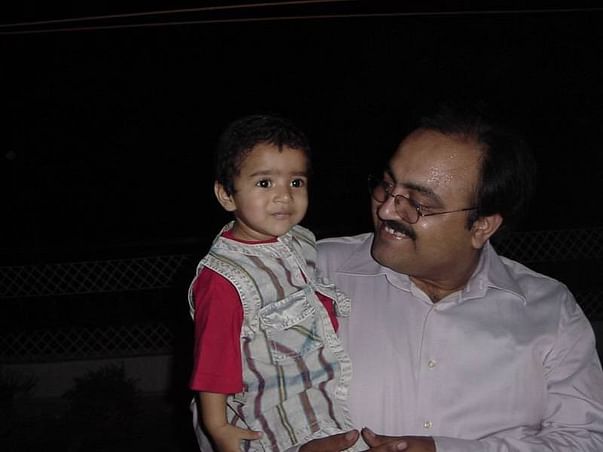 Kapil was one of the friendliest person, who always wore a soothing smile to greet everyone of his friends and family.He put in unparalleled hard work at running his business will always be remembered by his friends as full of life and never say no attitude.
Kapil's business ran into several challenges that have left the finances in a precarious state and his family struggling. While he was in the process of building them back, he lost the battle to COVID-19 and left us on 24th May 2021.
He was the sole bread earner of his family, leaving behind his wife Rekha and his 2 kids. Having recently lost his mother to Covid, his father is also dependent on Kapil. Today the family faces a severe existential crisis since Rekha is a homemaker and the family doesn't have assured sources of income to ensure the children's education.
Supporting his family in the time of need
His children deserve the better future that Kapil was working hard to provide them. We as people who saw him fight his way through all his life, till the very end, have taken inspiration from him and have decided to take up the task of inviting all his esteemed friends, family and colleagues to come forward and join to support them.
We are all together raising this amount to ensure an education that equips them to make it in their world, and give them a chance to make the future that their father would have wanted for them.
FAQ
Is this genuine?
Yes it is. You are welcome to reach out to the following people who are directly connected with this effort:
Amit Gupta
Manish Gupta
How much should I donate?
Any contribution is welcome.