Located in Kenchalagudu village, about 15 km from Mysuru, Kaliyuva Mane is a school for 'out of system children' – children who come from underprivileged backgrounds, who have some intellectual disabilities, school dropouts, child laborers, those who have faced unstable childhoods, and many more.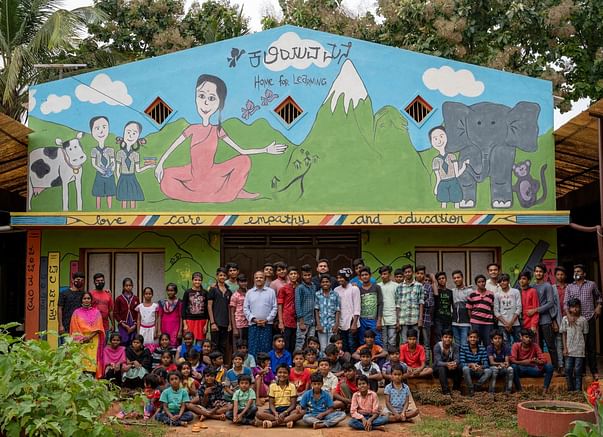 An engineer by qualification, 62-year-old Ananth Kumar worked in different organizations for approximately ten years before giving it all up. "In 1992, I settled down in a village on the outskirts of Mysuru. There I got a chance to observe the education system in rural India closely. And I saw that children were going to school but they were not able to reach the learning levels they should have. Children in Class 5 were not able to read books used in Class 1" he says.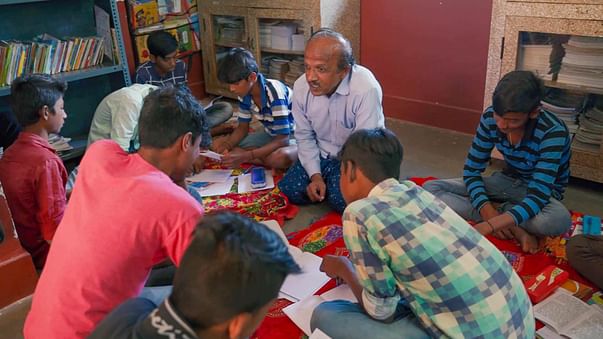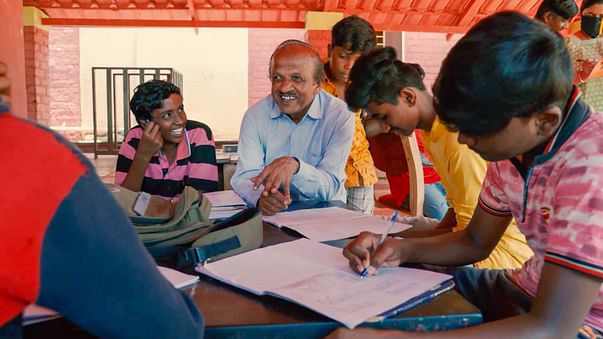 The people in the village started trusting him and that empowered him to be a partner in change. In that village, most of the school going children failed to reach the grades. They were dropping out from the schools due to multiple factors- Ignorance of the parents, Lack of conducive atmosphere at home, Limited infrastructure at the schools and more. So, he started conducting supplementary classes, free of cost for the benefit of these children under the banner 'Divyadeepa'. Classes used to be held between 6.00 to 8.00 am & 7.00 to 8.00 pm. The village Government school headmaster gave permission to use the Government school building for the purpose. Introduction of supplementary classes prior to school hours and after school hours resulted in the improvement of children performance. Slowly children from neighboring villages also started joining. This grassroots level experience helped him to conceptualize his dream school – "Kaliyuva Mane".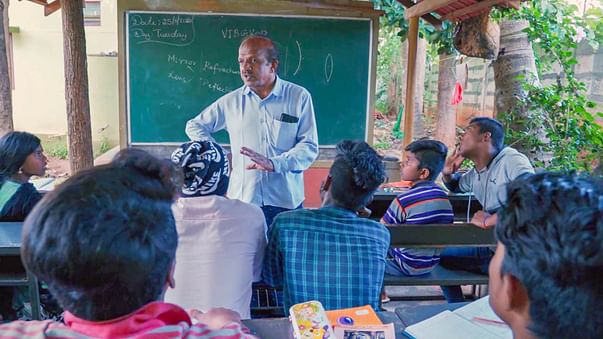 In 1996, Padma joined Ananth Kumar as wife and collaborator. On 12th January 1999, Divyadeepa received the first public contribution. So, on 04-3-1999, Divyadeepa was registered as a public charitable trust and it became "Divya Deepa Charitable Trust". With financial support by Shri L.M. Shah, Ananth Kumar's ex-employer; the land of 2 acres and 33 guntas was purchased in the year 2003. Ananth shifted his family to the new location in 2004. Kaliyuva Mane (Home of Learning) was born in 2005, in Kenchalagudu (present location). The school was started in a hut with just 14 children. Today Kaliyuva Mane provides free education, accommodation, food, clothing, medical care for 100 opportunity deprived village children, where these kids are given, in a homely atmosphere charged with LOVE, CARE & EMPATHY.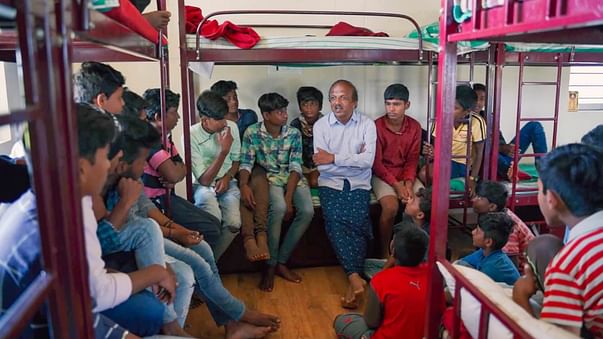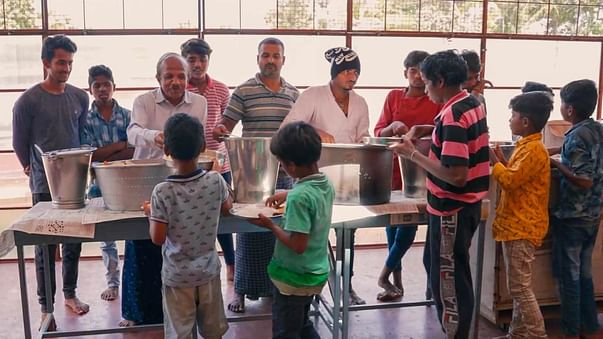 There are no schools for these 'out of system' children to learn. Regular schools consider all children as machines with equal learning efficiency, who can learn a predetermined textual content within a stipulated period of time, in a predetermined way. But all children learn at different speeds and have varied varied learning abilities and interests which are affected by the home environment and the emotional balance of the child. Kaliyuva Mane is a home for such kids. Children who come for admission to Kaliyuva Mane have usually heard of it by word of mouth. They are interviewed and preference is given to children belonging to BPL families from a rural setting. "Education depends on a lot of things – the environment at school, parents' education, the financial level of parents, etc. In 2010, a 16-year-old boy named Prashant came into the school. He was a child labourer, a school dropout, and his mother worked as a domestic help. He came in asking for work. I asked him if he wanted to study instead and he said yes. He passed his board exams with flying colors, went to college and has now found a job. Similarly, there is Manu. His parents are farmers and he had to drop out of school after Class 1. When he came in, he could only write his name in Kannada. Today, he has a job with a government agency. Impact stories like these keep me motivated to continue doing what I am doing, every single day" says Ananth.

"Schools for children, not children for schools – that is the policy we work with. Currently, about 90 kids live with us on the campus. Absolutely no fee is charged for their education, accommodation, clothing and healthcare," says Ananth. The trust also sponsors the college education of these children once they pass out of the 10th grade. There is one teacher for every 10 children. While some teachers work voluntarily, others are salaried employees.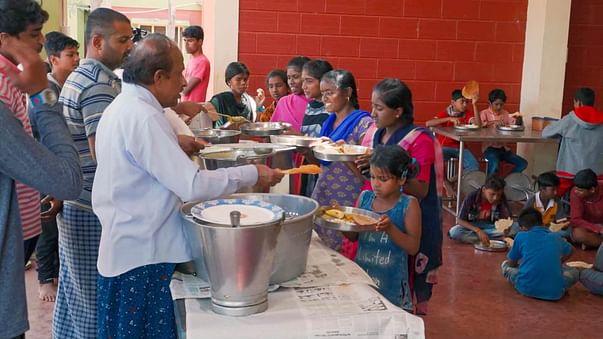 Need of funds:
The school today has the required infrastructure in terms of classrooms, computer lab, dormitory for 100 children but it struggles to cover the day to day expenses. The cost of providing food, healthcare, clothing for 100 children is enormous. The school also needs to pay the teachers and the non-teaching staff who work at Kaliyuva Mane. The school needs help to continue to build the future many more opportunity deprived village children who have found at Kaliyuva Mane. Please help the school to survive.