My name is Mahalakshmi. I am here to raise funds for my 13 years old daughter Yuvanthika. She has been diagnosed with Fanconi anemia and the only treatment is Allogeneic Bone Marrow Transplant. She is admitted to Manipal Hospital for the same.
My husband has died in a car accident in the month of August, since then I am the only earner of my family. My son is doing his graduation now. "I often wonder how an accident has changed our lives from being normal to nothing." - Mahalakshmi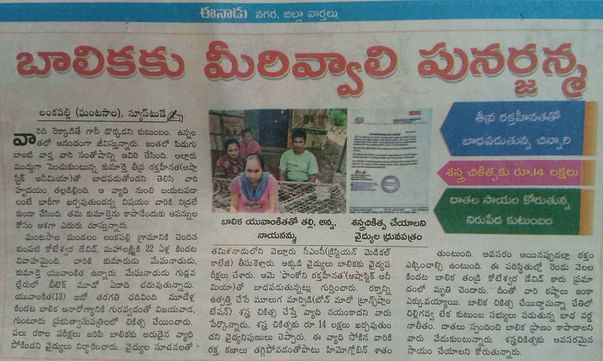 My daughter has been suffering from this rare disease for the last 3 Years. We took her to all the superior hospitals with no clue what's happening to her health. Finally, after so many tests it has been confirmed that she is suffering from a rare blood disease called Fanconi anemia.
"I have nothing in my mind except how to get my daughter treated for her rare disease."
- Mahalakshmi.
The only treatment for this disease is a Bone marrow transplant. Her brother has been identified as the perfect match for her.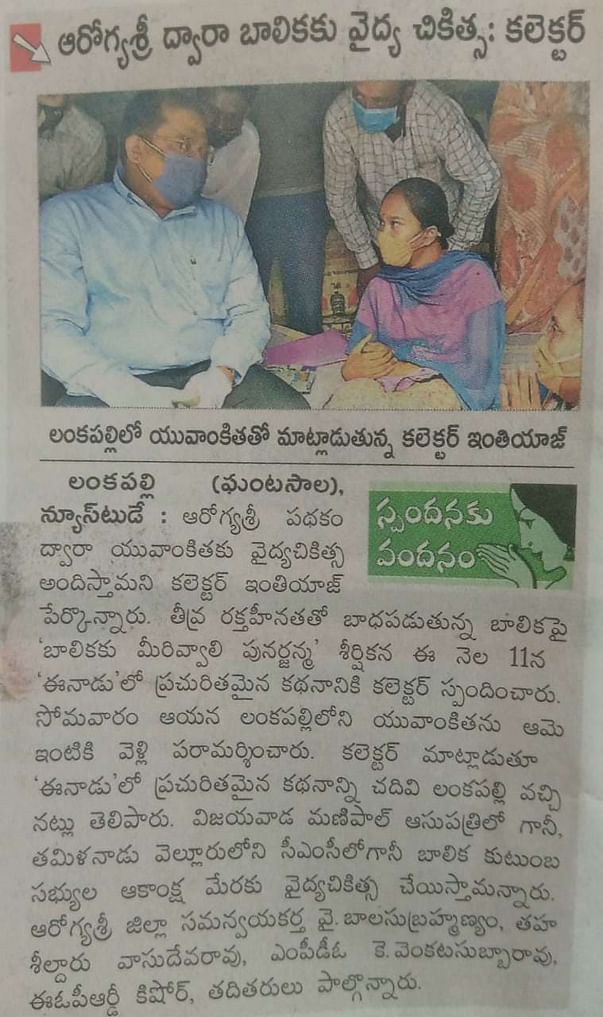 "I feel like we are being punished for being poor and uneducated. I don't know what else I can do except just plead everyone I know to help us.
We need Rs. 18 lakhs for the treatment. I want to bring my daughter home. Help us!"
- Mahalakshmi