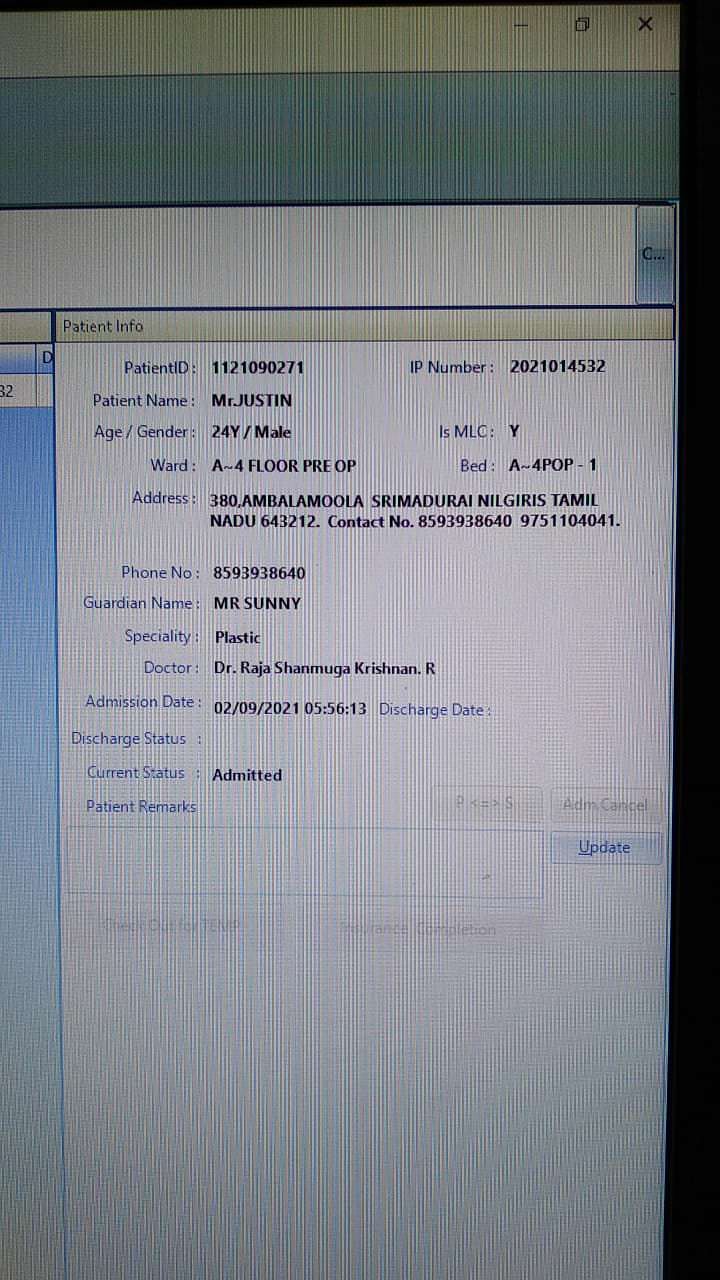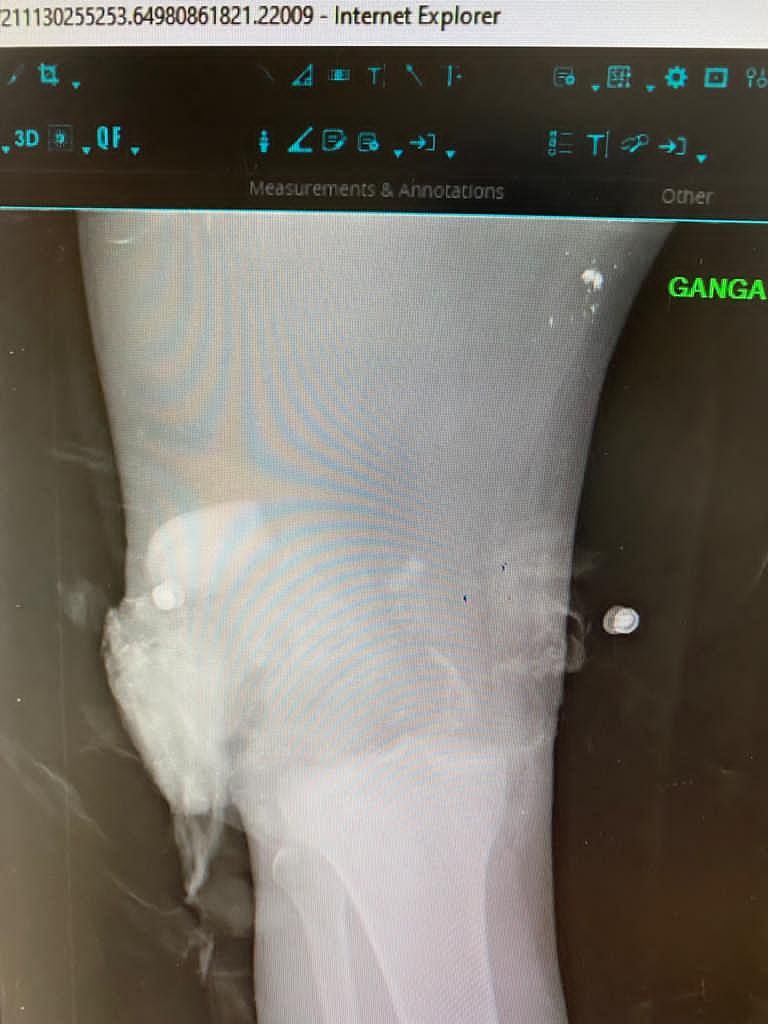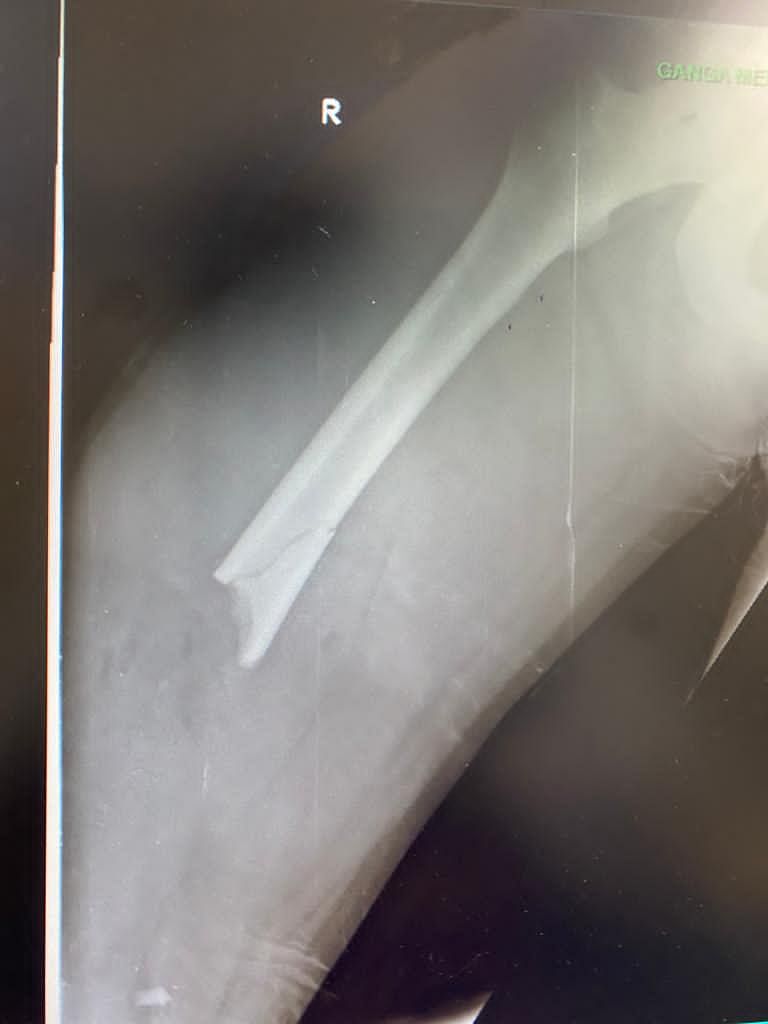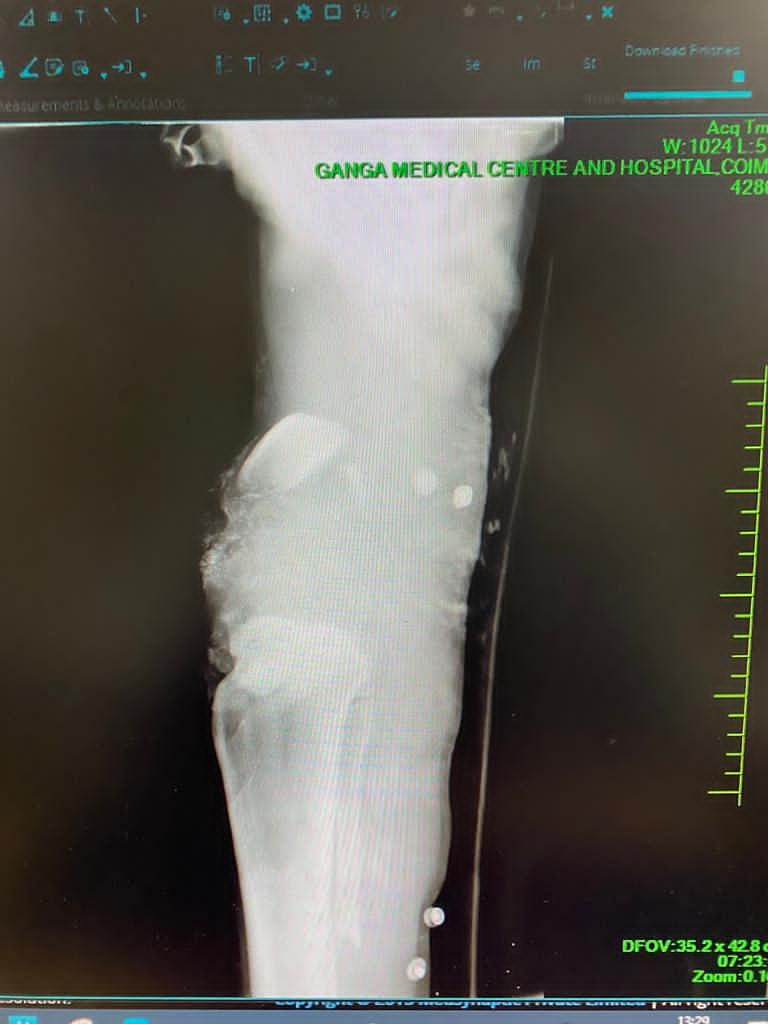 Dear helping souls,
This is a humble request to everyone to kindly help for the medical expenses for surgery and ICU , ventilator treatment of Mr Justin Sunny Naduthottiyil, 24 yrs old who met with a road accident on 02/9/2021 on bangalore road and multiple fractures of the left leg and Amputation of the right leg is required
He had intrabdominal bleeding and , was put on ventilator support due to the major life threatening conditions and is admitted in Ganga hospital, Coimbatore in ICU. The family is not financially able to support him. His father is a farmer and a brother who is working as temporary staff in a cake company...
Kindly requesting all the kind hearted to help him whatever small help it may be to get back to his life from the hospital treatments.