A powerful Cyclone Amphan roared into West Bengal, India, mostly in the Sunderbans, South 24 parganas, west Bengal on Wednesday 20 May 2020 around 3 pm (IST), packing winds gusting to a top speed of 185 kmph, triggering torrential rain and leaving a trail of devastation across a wide swath of the state, from deltaic regions to the urban neighborhoods of Kolkata. The Sunderbans, a UNESCO world heritage site famed for its mangrove forest and tiger population, which they said bore the brunt of the cyclone. Sundarban look like they have been run over by a bulldozer.
In the midst of COVID-19 pandemic, Cyclone Amphan has caused unprecedented damage. Due to COVID-19 already 80% people have lost their source of income. Their savings are now at the bottom level, with the little money they had, they were somehow getting away with it but after this Cyclone they are totally smashed in every sides.Such areas as Kakdwip and Namkhana in South 24 Parganas and Minakha and Hingalganj in North 24 Parganas were the worst affected by the cyclone, which made landfall near Sagar Island. Damage has been reported from eight districts, but the maximum damage has occurred in the coastal districts, including South and North 24 Parganas. Almost everything is destroyed in the coastal villages of the state. Thousands of 'katcha' houses were damaged in the two districts and a large part of the Sunderbans police district was inundated because of the storm surge, which was four-five meters above the tide level.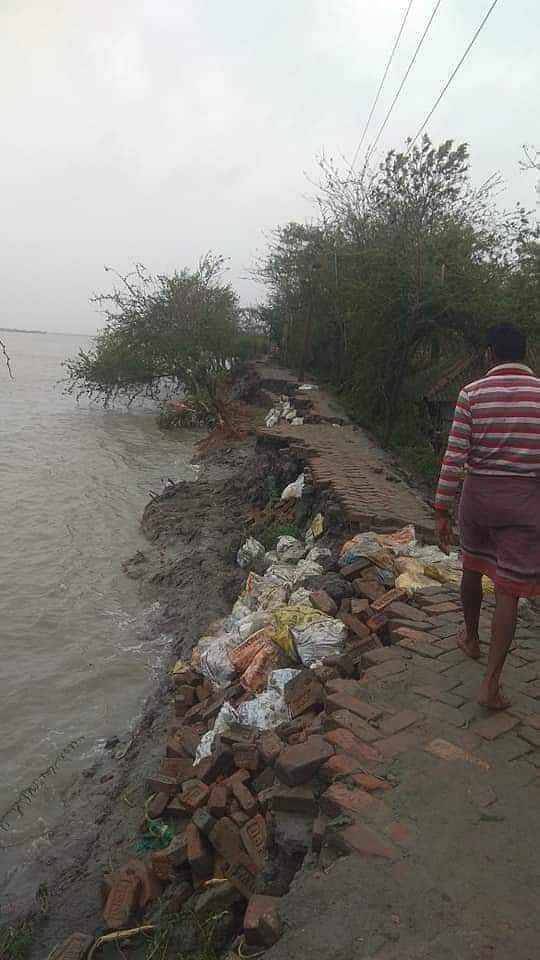 Amphan, the most severe storm in the Bay of Bengal since the Odisha super cyclone of 1999.Thousands of homes were wrecked in South 24 Parganas and breached embankments led to the flooding of villages and swaths of cropland. The damage there was more extensive than in Cyclone Aila in 2009.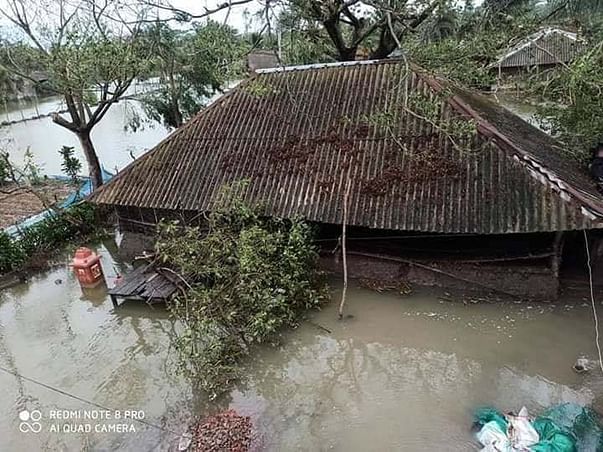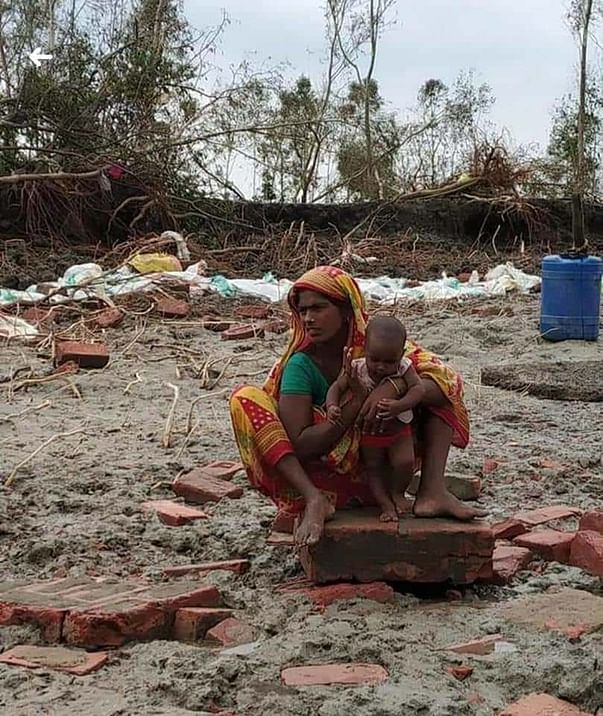 Thousands of mud homes were collapsed. At least 80 people died in West Bengal most of the fatalities were due to electrocution or the collapse of homes.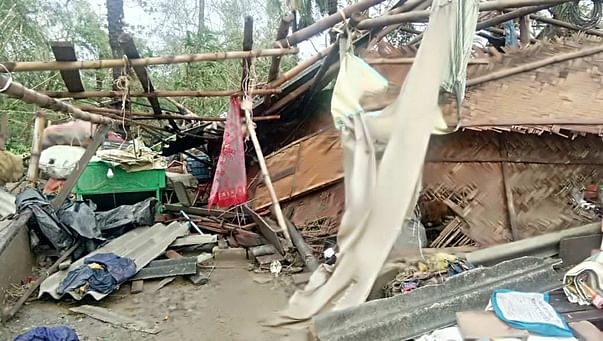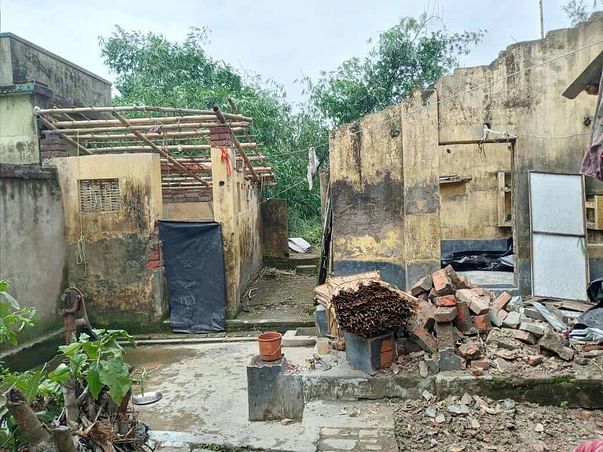 There will be extensive damage to standing crops and plantations in the states of West Bengal. Across South 24 parganas,West Bengal, 88,000 hectares (217,000 acres) of rice paddies, and 200,000 hectares (500,000 acres) of vegetable and sesame crops have been damaged. 6000 hectares of mango and lichi and 5000 hectares of vegetables were damaged in South 24 Parganas, West Bengal.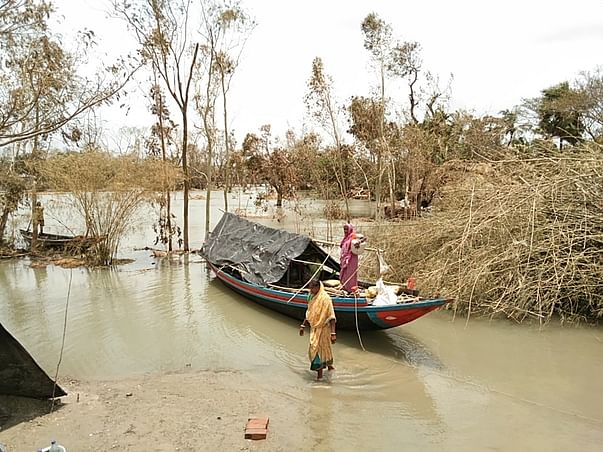 How will my donation help?
• It will help to give two times meal to the starving people.
• Daily 1 little pure water for 500 people for the drinking water crisis.
. Distribute Tarpaulin shelter for homeless people.
.PPe kit for rural Hospitals.
• Provide medicine to the destitute or elderly people.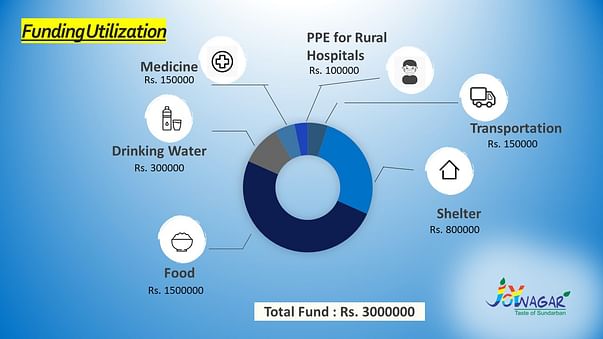 Sundarban creates a shield to the entire West Bengal from Disaster. Together, as we help them, we will secure our future too.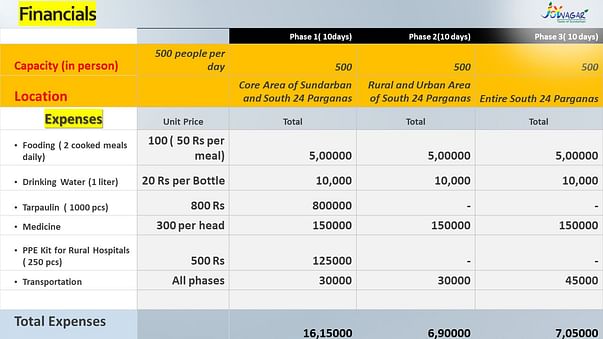 How much should I donate?
We understand that it is a difficult time for all of us, which is why we welcome you to contribute as little and as much as you personally can to help.
This is a 100% not-for-profit campaign and we will provide utmost transparency from the disbursement of funds to the procurement of these items.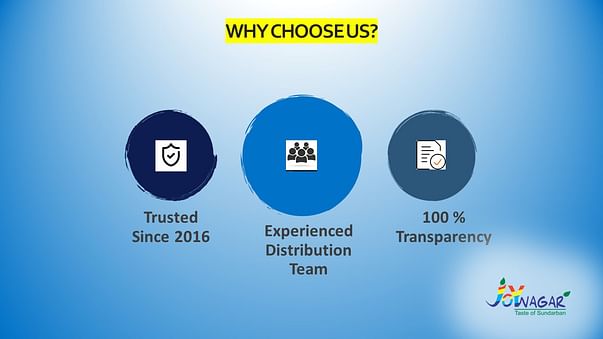 About Joynagar and its history:

Joynagar |Taste of Sundarban
is a helping hand of farmers, a golden goal of unnamed artist to explore his creativity, a mission of step towards the Purity of Nature, a Heritage to be presented in the world court. Joynagar means a combination of two words. The "JOY" – " Enjoy, the happiness of life, peace of mind. We are happy only when we are physically- mentally healthy and this happens when we eat fresh, natural and pure. The "NAGAR" – " The heritage place, the Sundarban, The land of nature lap. " Probably we are the first effort to show the Sundarbans to the world in terms of ecommerce to meet directly the farmers with buyers. Joynagar.com is a unbeatable portal of buying the product of Sundarbans. We can buy Fish, Crab, Prawn, Honey, Ghee, Joynagar Moa, Patali, Nalen Gur, Vegetables, Herbals, Seeds, Handcrafts, Art and many more. Let your little step towards nature. Your "Nature is Awesome."