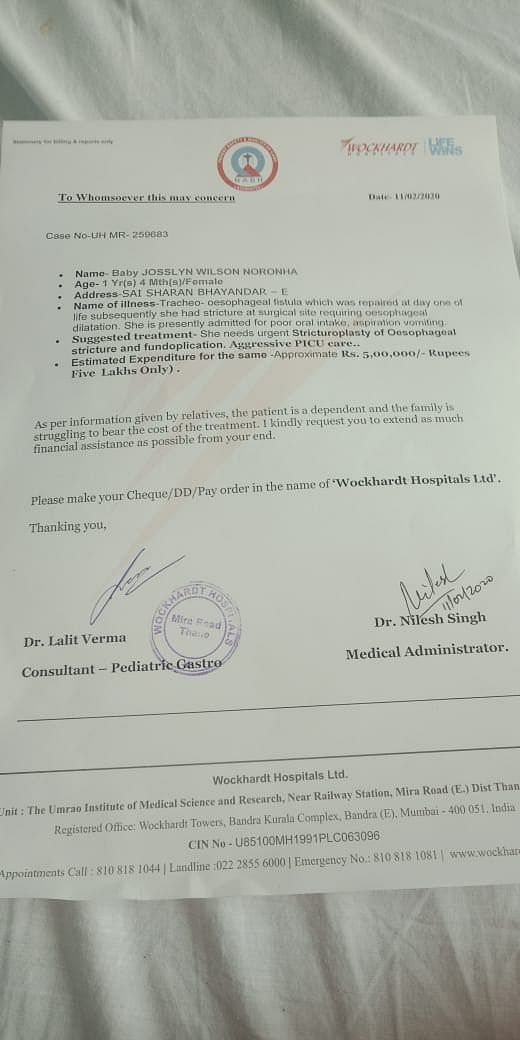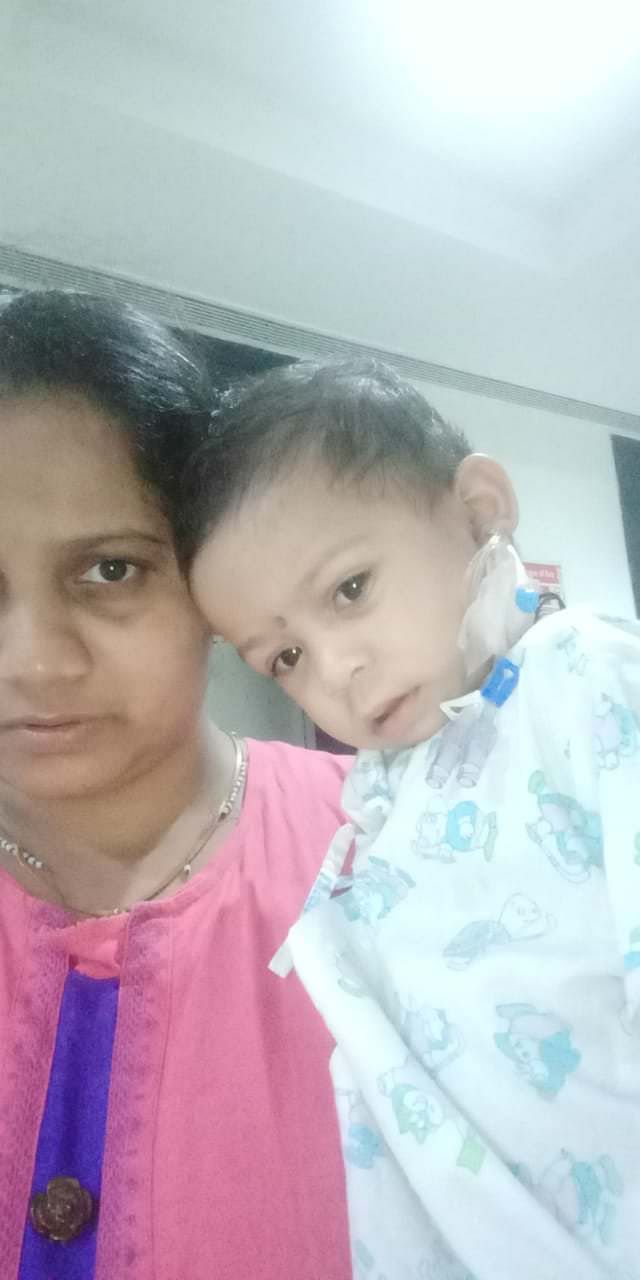 The baby you see here is Josslyn Noronha, aged 1 year and 4 months, beloved daughter of Ms. Fatima Noronha and Mr. Wilson Noronha. The family is from Balkur, Honnavar, Uttar Kannada ,Karnataka . Parents have relocated to mumbai as domestic workers Mumbai
.
She is suffering from an acute illness by name Tracheo – oesophageal fistula which was repaired at day one of life subsequently she had stricture at surgical site requiring oesophageal dialatation. She is presently admitted for poor oral intake, aspiration vomiting.
Doctors have suggested the treatment that she needs urgent Stricturoplasty of Oesophageal stricture and fundoplication, Aggressive PICU care. The estimated expenditure for the same is approximately Rs. 5,00,000/- (Five Lakhs). Parents are trying to mobilize the funds that are needed to
save their ONLY GIRL CHILD.The family is struggling to bear the cost of the treatment as they are DOMESTIC workers . Hence I humbly request you to think little JOSSLYN as your own kid and lend them financial assistance as much as possible.
God will surely bless your kind deed towards this suffering child.

Family will remember you all in their prayers and will be grateful for the generosity shown.

And the prayer of faith will save the one who is sick… James 5:15