Welcome to my crowd funder! I am raising £40,000 to cover the tuition fees for my Master's in Person-Centered Experiential Counselling and Psychotherapy Practice at University of Nottingham, UK.

About Me

Hello!! My Name is John and I am from New Delhi, India. For the last two years I have been a teaching fellow at Teach For India. The fellowship is an opportunity for India's brightest and most promising youth, from the nation's best universities and workplaces, to serve as full-time teachers for two-years, to children from low-income communities in under-resourced schools. Before I joined the fellowship, I was a student at Dr. B.R. Ambedkar University Delhi reading Bachelor's in English Literature from 2015-2018.
My motivation for a switch from English Literature to Counselling and Psychotherapy
I have always enjoyed studying during college and I am absolutely grateful that I got to pursue English as my discipline. However, while I was pursuing my graduation, I took a few courses, which introduced me to the works of exceptional thinkers like Freud, Lacan, Piaget, Erikson and Vygotsky. These are the people whose work inspired me to join the Teach For India fellowship. However my time at Teach For India changed me radically. During my fellowship I taught 40 students from grade 4 in a government school in Delhi. I chose to teach in elementary grade as I am very passionate about studying children's early stages of cognitive development
My time at Teach For India has been challenging yet exciting, where I have ensured that my students are able to acquire a thought process that is purely theirs. One of the major challenges I faced was trying to understand the worldview with which my children operate, and the contexts they come from. In order to do this, I made it a point to get to know each of my students in and out of the classroom. I became aware of the fact that each of my students have their unique set of needs and struggles, and as a teacher, it was my responsibility to design tailor made instructional plans and support structures to meet the needs of individual students and of the entire class.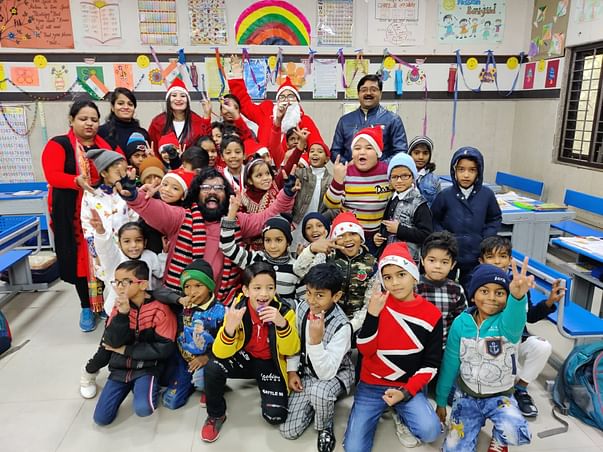 My frequent visits to my students' homes allowed me to get a glimpse of their daily lives and establish strong relationships with their parents. I leveraged that to brainstorm with them on the support each child needed. As I taught, I realised that there is a huge need for necessary discussion around mental health struggles and taboos attached to it. Through discussions with my peers at Teach For India and also through my work with children for almost two years, I realised that children lack awareness on identifying and articulating their own emotions and find it almost impossible to validate them. The fact that they don't get access to efficient support systems, which could have modeled out such important skills to them at an early stage of development, leads to their inability to value their own emotions.
I have personally witnessed my students struggling so hard to express themselves and describe their thought processes behind something they truly believe in, in front of their peers and elders. I realised that such obstacles often make it challenging for my students to be confident and enhance their self worth and also relate with fellow students in order to build a sense of camaraderie. It was heartbreaking for me when I saw how ashamed some of my students were to even cry and express their discomfort about something. It is worth noting that even at a tender age they are already normalised about emotions with references to gender identities and their expectations.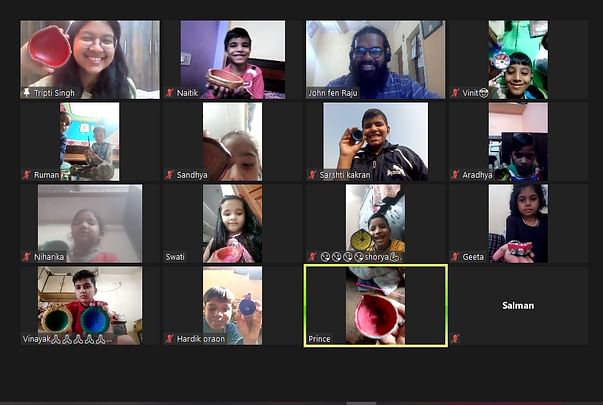 The crisis truly manifested itself during the COVID crisis. I noticed stress levels among my children increased as they and their families struggled with the effects of the pandemic and nationwide lockdowns. This phenomenon was not restricted just to my classroom, according to a survey carried out by the Indian Psychiatry Society, there was a 20% rise in the number of cases of mental illness by the end of March 2020 in India. Since then, things have become much worse. Hence for the last few months, I have been collaborating with multiple stakeholders, to support my students with getting access to monthly rations, internet recharges, repairing smartphone devices and arranging mental health counselling to help cope with their ongoing distress . This with an objective to enable all my students to remain in a positive mindset and be able to leverage both synchronous and asynchronous forms of blended learning to make up for the massive loss of instructional hours. These experiences sparked a sense of urgency in me and gave shape to my post fellowship plans. My realisations during the fellowship and experiences during the pandemic, inspired me to work as a Counsellor in the future.

Why study in the UK and not in India?
After months of reflecting and doing personal research, I realised that I have to study in the UK. I realised that mental health discourse is not considered seriously in our country and it desperately need Mental health practitioners and experts who are exposed and equipped with the global perspectives on its policies and different therapeutic approaches around the world in order to be in a position where they can take some stringent measures to ensure that the context of Mental health discourse is upgraded according to the global mental health community standards and bring in newer perspectives to Indian mental health community. Through my personal research and consistent discussions with experts whom I know from the mental health community, I also realised that the mental policies in India are not as strong as they should be and there is a lack of an efficient governing body for mental practitioners and experts which is alarming.
The UK is a place that has some of the greatest universities in the world. It is also a country that produces an incredibly rich network of scholars and leaders globally, each year. Getting an opportunity to pursue a Psychology or Counselling and Psychotherapy based Master's program in the UK would equip me with the necessary exposure and perspectives on the discourse of Mental Health and different Therapeutic approaches from around the world. I look forward to partaking in cutting edge research that is being undertaken in the UK in the areas of child psychology, existential counselling and psychotherapy. The network of peers from across the world, especially from the global south, and their experiences, will help me better appreciate the problems in Indian context and develop into a well rounded Mental Health professional.
As an Indian, the UK is an important country for me as I have a Colonial history that needs to be explored. I want to try and understand the Colonial aspect of the Mental health discourse and how that has affected our understanding of this discourse in India. And I believe this is the perfect place for me to do that.
Why University of Nottingham?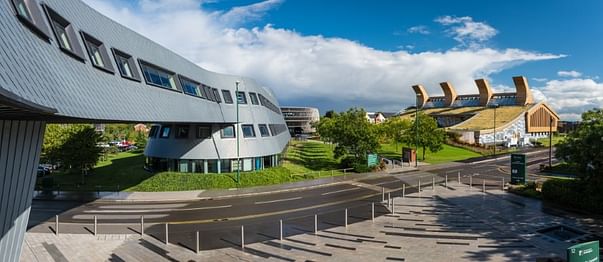 For me studying at the
University of Nottingham
was always my first preference. This is because of the fact that the university offers a practice based program on Counselling and Psychotherapy and has a specialization in children and young adults which is a perfect fit with my focus area.
Studying at University of Nottingham with its strong international alumni network, will allow me access to strong global networks which would equip me to better understand the Mental health discourse across different cultures. A crucial step towards fulfilling my vision is to equip myself with the necessary academic knowledge as well as gain access to a network of professionals and leaders in the field, through my graduate studies.
What is Person-Centred Experiential Counselling and Psychotherapy Practice?
Person-centred experiential psychotherapy and counselling
is part of the group of therapies that are based on humanistic-existential psychology approach. This course enables its students to gain the theoretical, professional and personal skills needed for effective counselling practice. As a student of this program, I will undertake a work placement as a counsellor and be supported by qualified practice educator, allowing me to build practical skills and develop as a counsellor. I can also engage with a wider community of scholars through training events, seminars and conferences organised by external organisations or the course team. That said, it is academic and practical in equal measure; the course provides excellent training for both future academics and mental health practitioners. Ultimately, it's about trying to find ways to actually improve the lives of real individuals living all over the world.

What are my post-study plans?
I want to work with children and young adults in schools and universities across India, providing them with mental health support so that they are equipped to cope with their diverse emotions and are able to express them in a much more constructive manner. I also intend to establish a collaborative of mental health professionals, non-governmental organisations, schools and colleges in India, so as to build a strong and valuable network with whom I could create opportunities and spaces, through which children and young adults are able to get access to Mental health support. I will create open spaces of dialogue for Mental health in my country, by conducting workshops and training programs on Mental health struggles and taboos, for both children and young adults. I plan on collaborating with other Mental health experts for the same.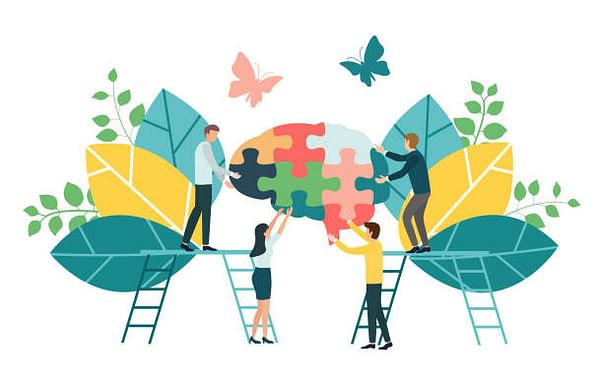 I also want to use my experience of being involved with creative expressions, to collaborate with fellow experts in order to create various learning packets, curriculums, workshops and training programs for Social Emotional Learning (SEL) for both children and young adults. I hope that my work strengthens the fledgling mental health support system in India in multiple ways as is outlined below:
Firstly, by leveraging the collective strength of mental health professionals towards creating awareness around mental health issues
Secondly by advocating changes in mental health policies which are very rudimentary in India and look at mental health primarily from a mental disorder lens
Thirdly, multiply the impact by bringing partnerships in the form of governmental organizations, non-governmental organizations, research institutions, academics, celebrities, common volunteers as well as corporates
Lastly, by using my education and the networks formed therein to form bridges with mental health professionals and experts to not only share learnings but also bring the latest mental health discourses back to India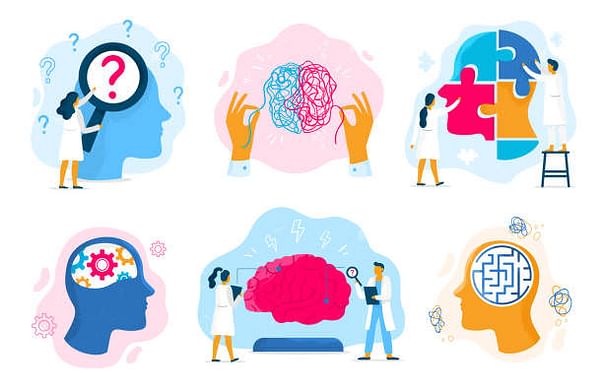 As a long-term goal (defined as more than ten years post my graduation), I will leverage the valuable networks and connections I would have built through my clinical practise and the mental health collective, to give life to my dream project of setting up an academy of Creative Expressions and Social Emotional Learning. This dream project would help me bring my passion for Creative Expressions, Mental Health discourse and Philosophy under one single roof and would use that as one of the primary means of education for children and young adults, irrespective of cultural background, gender, class, caste and privilege.
Why support me?
The tuition fees for the two year course amounts to £40,000, which is a lot of money. Though I have applied for some scholarships, they either cover a very small proportion of the fees or have very specific eligibility requirements that I don't meet (such as needing to have been educated at a certain school).
I come from a middle class family in India. While my family has always supported me, in the ongoing COVID crisis, my family has suffered huge financial losses and are not in a position to fund my studies.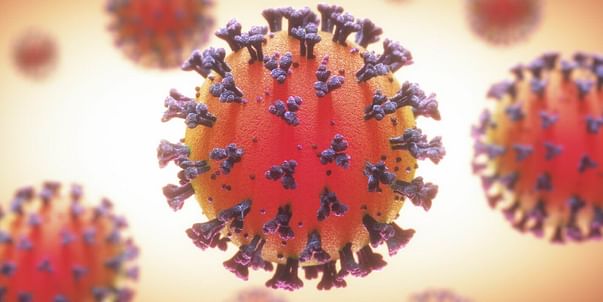 I have always chosen a path wherein I have prioritized public good over personal gains. Even in the field of counselling and psychotherapy, the mental health collective will work to serve the needs of the vulnerable. Your generous support will enable me to embark on this journey towards working for the upliftment of mental health in children and young adults.
I will be keeping you posted regarding my funding process regularly. Feel free to ask me more question on how I will be spending your contributions in details. You can personally hold me accountable for the expenses I will do with the funds raised.
Please share and donate as widely and as generously as you can. With your greatly appreciated support, I trust that I can and will reach my goal and head to University of Nottingham in September.
With Love
John