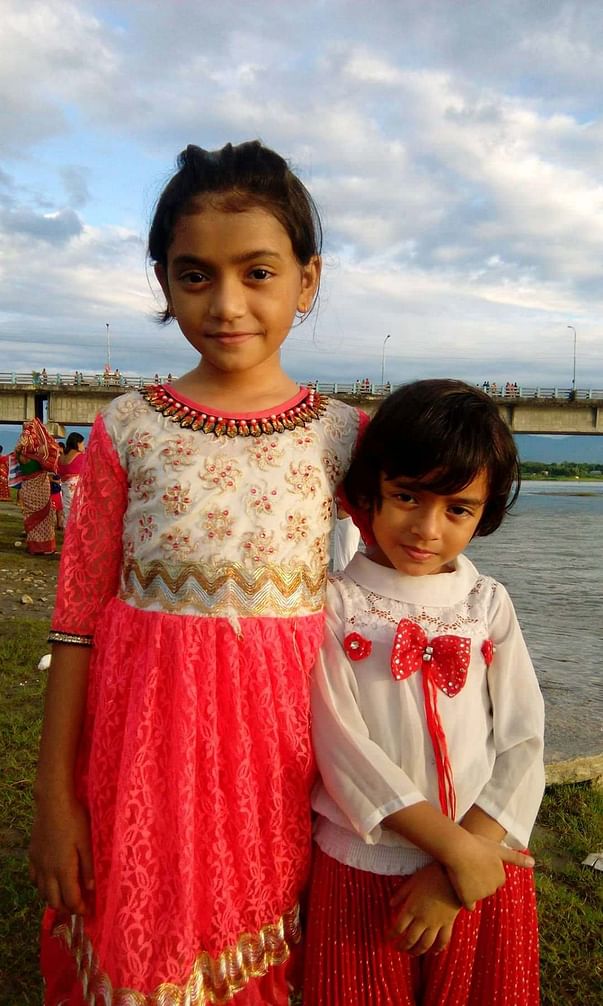 On April 27th, 13-year old Dipannita and 8-year old Lopamudra lost their mother, and Kumar Ranjan Dey lost his high school sweetheart and wife. And, we lost our school friend Jimli (41 yr) to COVID.
While I am typing this, I can almost hear Jimli say, "Hey! Look at the bright side. Heaven's gained an angel." That was Jimli - always positive, always smiling, always looking for the silver lining in every cloud.
We attended HFC Model High School together in the small, sleepy and picturesque town of Namrup in Assam. We remember Jimli as someone who was fun-loving and playful. Jimli and her twin, Gouri, lost their father before they entered their teen years. And, almost overnight, Jimli transformed into a mature daughter who became the pillar of strength for her mother.
No matter what hardships Jimli faced, her smile stayed.
Jimli found her soulmate, Kumar Ranjan, early in her life and they got married in 2006 after 12 years of courtship. Soon, Jimli and Kumar Ranjan became parents to two amazing girls, Dipannita and Lopamudra.
Both of them have inherited Jimli's smile and twinkling eyes.
Jimli had a hard childhood and she used to go out of her way to ensure that her daughters had a good life. She had big plans for her daughters - and to secure them, she had set up her own business of supplying bottled water. She toiled so that her daughters didn't have to.
It's heartbreaking that now Jimli's daughters, like Jimli, will have to grow up with only one parent. No one can fill that void. Nothing can make up for that loss.
But we can help Jimli to secure her daughters' future.
Please contribute to this fund. No amount is small; every penny counts.
Jimli - Rest in peace, friend. You shine through your daughters' eyes when they smile. May they keep smiling always.