Summary

The recent Rapid Urban population growth and relative lack of alienation to urban poverty have possibly exacerbated multi-dimensional deprivation, including deprivation of education in an urban area.

In Delhi, the capital city of India, the number of poor below the poverty line has nearly doubled in just over the last 5 years. Free and compulsory basic education for 5 to 14 years is a fundamental right that was added to the 86th constitutional amendment of India in 2002 and comes legislated at the National level in 2009. Nevertheless "Education for all" is still an uncompleted task since approximately 20% of children age 5 to 14 years are still out of school.

In the slum of Delhi, urban attainment for the urban deprived is much lower than the affluent sections of the population.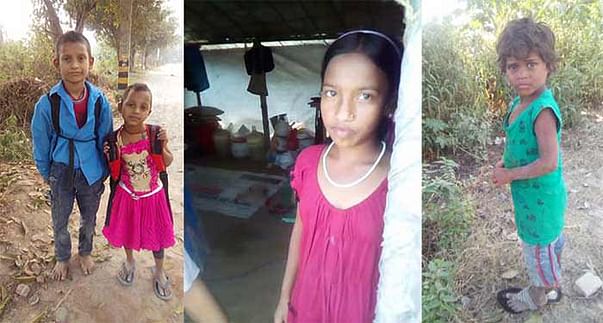 More fact
There are 17 million children are child labor in India
Children person to work by compulsions and not by choice, mostly by their parents
When working outside the family children put in an average of 30 hours of labor per week
Millions of children work to help their families because adults do not have appropriate employment and income.
Why this project (Honhar)

We have conducted a survey in various slums in Delhi on the children of the age group of 5 to 14 years. We found that there is poverty and misery and most of the children were in abundant conditions. They were playing on a street or picking rags while the dropout occurs very quickly.

In the slums of Delhi, everyone tries to find a job in order to service. Some man improvises as hawkers and other manages to sell good or commodities at the edge of the street. Occasionally, Certain women are hired as domestic servants in houses, others collect old clothes from house to house for a second-hand clothing service. They get a few rupees in exchange for it. The children help their parents in the waste field, where garbage is regularly heaped on another side of the road and gets a little money by selling recyclable material.

Through this project, we would provide an excellent education and opportunities to these 200 underprivileged children for holistic growth and development, which will pull them from the cycle of poverty in their slum communities and have a bright future.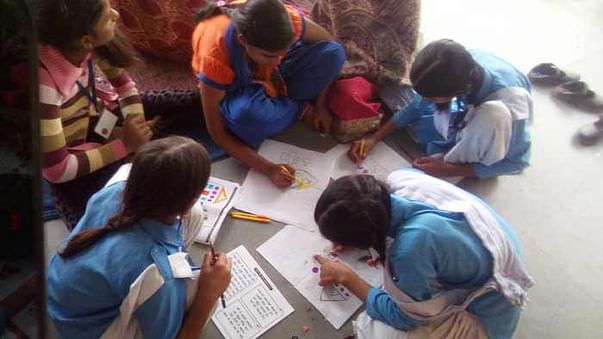 Long Term Impact

This project would generate the interest of parents and children in getting educated and understanding the value of education. This project would help in reducing child labor and child abuse and restoring there right to education, thereby giving them a bright future.

Nature of the project.

This project Honhar is the first of its kind of project in Delhi and perhaps in India by providing a multi-modal system of high-quality education encouraging children in school.
The concept of the project is
Education is not restricted to the four wall summary f school, nurture society, art, game, Social Work are all able to provide education.
Education is the only medium of social change
the whole process of education should be joyful
Mission

We believe that every child is potentially divine and the aim of education is to bring out this divinity and produce a good person. We want to make a difference in our slum children's Life by providing them vital academic information, skill and encouraging positive social growth and mental development. This project ensures that children of the adapted slum area acquire the knowledge, skill and reach his/her full potential and become productive responsible and get rid of the cycle of poverty in their slum community in have bright future.
Goal
Quality education – children should get quality education of joyful learning.
Enrollment – All The Eligible children of slum must be enrolled in the school
Retention - Every enrolled children must complete the schooling. There should not be any dropout.
Elimination of poverty – the future of slum children should not be bleak, they should not be ignorant and uneducated.
Objective

The objective of this project is to prevent alienation felt by children from economically deprived families in the school system and enrich the curriculum through various input to make it interesting.

Capital of India is now the hub of slum from different part of the country many people come in search of a job and get engaged as a daily wager, a rickshaw puller, vendor, servant, etc and stuck in the slum.

The children of such families of deprived of education and are generally engaged in child labor as rag-pickers, waste-pickers, beggers or are sell them by their poor bonded families to contractors in the cities and the children are being employed in hotels, brothels or in domestic work.

The first and foremost objective of this project is to improve the life of such child labor, baggers, dropout students, and government school are going children towards education through remedial classes, games and extra-curricular activities.

Besides it, to imbibe good moral values, hygiene awareness.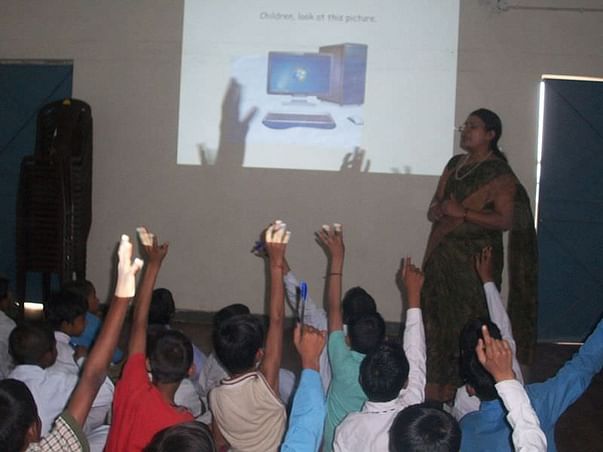 Beneficiaries or target group

Beggar, street children, child labor, dropout school children and government school children of the age of 5-14 years.

Methodology
We will launch this project phase-wise in the first phase we will open a cluster of 5 "Honhar" Centres having 40 children in each.
Class would be conducted 5 days a week. Each Centre starts with prayer & yoga.
First, we would assemble all children together and play with them and better show in the game to understand the lesson of moral values then gradually we give them the primary lesson of a different subject like Hindi, English, Science, Mathematics
we will provide a pen, pencil box, Books, notebook, color pencils, and other stationery as required, etc.
Children will enjoy a picnic and visit different public places.
We will use audio and visual video to make easy to remember their lessons.
We will provide basic computer education also.
Project Duration
– 1 year
Cost Estimated
:
Rs. 21, 45000/-
(Twenty One Lakh Forty-Five Thousand)
Sr. no
Expenses head
Quantity(no.)
Amount in INR/Year
Total in Rs.
1.
Human resource

5
5
12x5x10000
12x5x5000
600000
300000
Total: 900000
2.
Activity cost
2.1-book set
2.2- notebooks set
2.3-pen, pencils, color pencils, chart paper
2.4. Laptop, Projector, Speaker
2.5. Knowledgeable Tours
200
200
200
5 Laptop,
5 Projector,
5 Speaker
200x1000
200x200
200x100
Approx. 300000
Approx. 100000
200000
40000
20000

300000
100000
Total: 6,60000
3.
Administrative Cost
3.1. Rent for 5 Center
3.2. Electricity
3.3 Furnitures (Table, Chair, Mat, Bench)
3.4. Stationery (Pen, Chock, BlackBoard)
3.5. Electrical Equipment (Fan, Tubelight)
3.6. Water Supply
5
10 Chair
5 Table
10 Mat
25 Benches
5 Fans, 10 Tubelight
5x12x5000
Approx. 100000
Approx. 10000
Approx. 15000
Approx. 50000
300000
60000
100000
10000
15000
50000
_______
Total: 5.35000
4.
Miscellaneous Expenses
Sweeper/Cleanness
Material cost for 5 centers


5x10000
50000