JEEVAN STAMBH FOUNDATION is a group of committed volunteers based out of Delhi, with the primary objective to rehabilitate & restore lives and livelihoods of people from economically weaker sections of Indian society during Covid-led crisis.

Now we are raising funds to support economically weak families affected by COVID-19, by setting up Covid Support Centres (CSCs) in rural areas, with free treatment. We are also helping in Delhi NCR by providing EWS patients with ration, oxygen, medical aid, tele-consultation, nutritious food, aid in setting up small businesses and other immediate resources for free.

We have started 5 such CSCs in villages of Bihar and Himachal Pradesh and we've set up a Covid Care Centre at Buraka village, Hathin, Palwal, Haryana.
The centre is 24/7 fully functional, giving completely FREE treatment to COVID patients.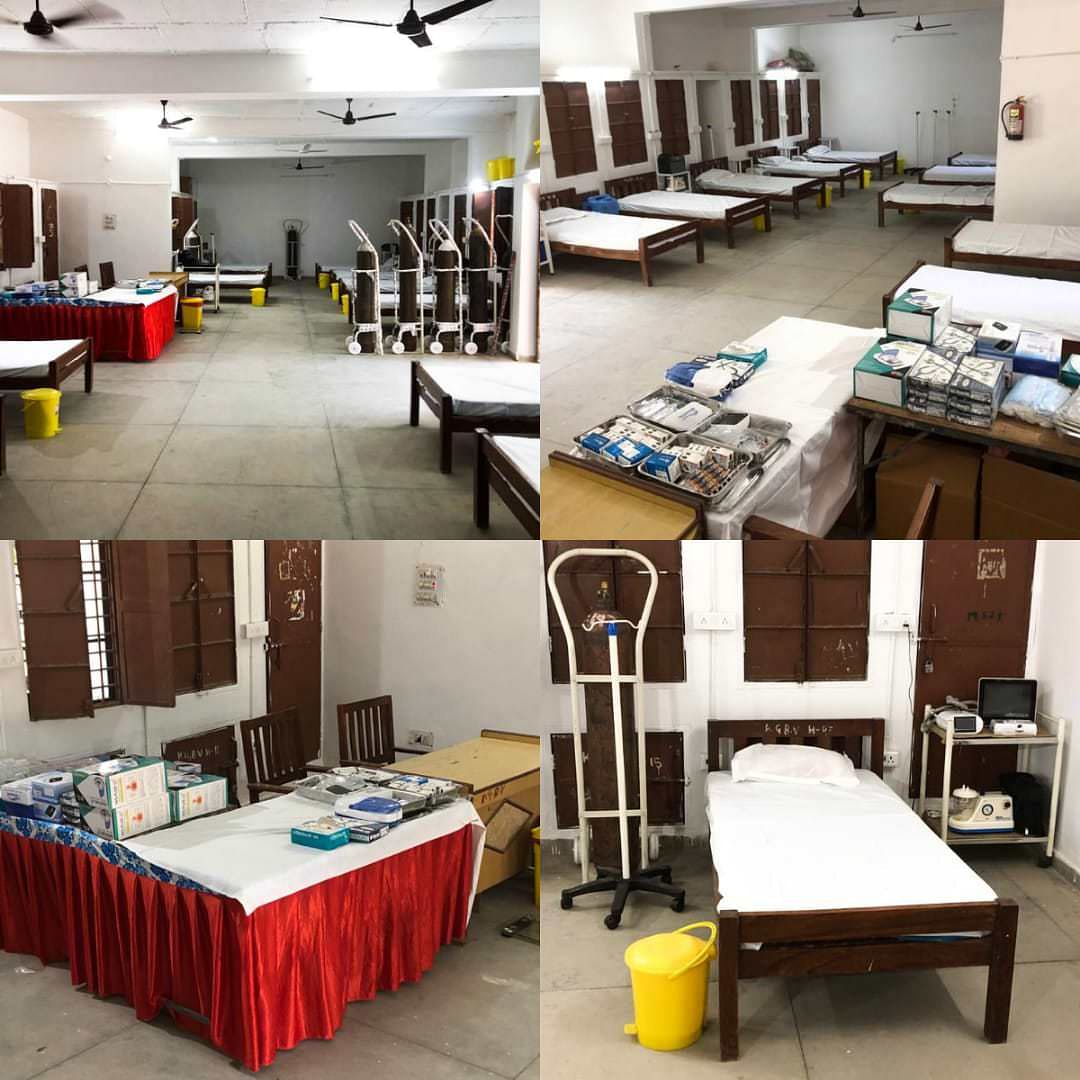 We require funds in setting up more CSCs in rural areas seeing a surge in COVID cases as a preventive measure against a possible third wave of COVID.

With job loss, no source of income for many low income families, yearly floods in various parts of India, a possibility of the third wave of COVID-19, we need to continue supporting such families to survive through the multi-faceted crisis with food, rehabilitation, health and hygiene. Your donations will help in providing one or more of these services/ supplies for free:
Covid Support Centres (Medical Kiosks) in rural areas
Oxygen cylinder/concentrator in Delhi NCR
Ration kits
Medical supplies
Free tele-consultation with volunteering doctors
Setting up small businesses
Let's do our part in helping each other get through these crisis.
No amount is small, every rupee counts!
You can look at our previous work on twitter
@
JeevanStambh
| Instagram
@
jeevanstambh
| Facebook
@JeevanStambh
About previous work:
During the COVID-led lockdown in 2020 that brought the biggest migrant crisis seen in India, we helped 6100+ migrants reach home safely through support from fellow citizens by arranging buses, train tickets and air tickets.
Article in The Print covering our initiative thoroughly! Please read >
https://theprint.in/india/how-a-small-delhi-group-helped-over-4200-migrant-workers-reach-home-in-up-bihar-jharkhand/446445/