A humble appeal to bring back smiles on my children, Be my husband's savior

Hi, I am Vijayalakshmi Jayakrishnan Naidu mother of two children. We are a family of 4 and my husband is the only earning member of the family.

My husband has suffered from Brain Hemorrhage on September 30, 2020, and has been admitted to the Critical Care Unit(CCU) at Jupiter Hospital, Thane. He underwent brain surgery on the same day and he has been on a ventilator post the surgery to date.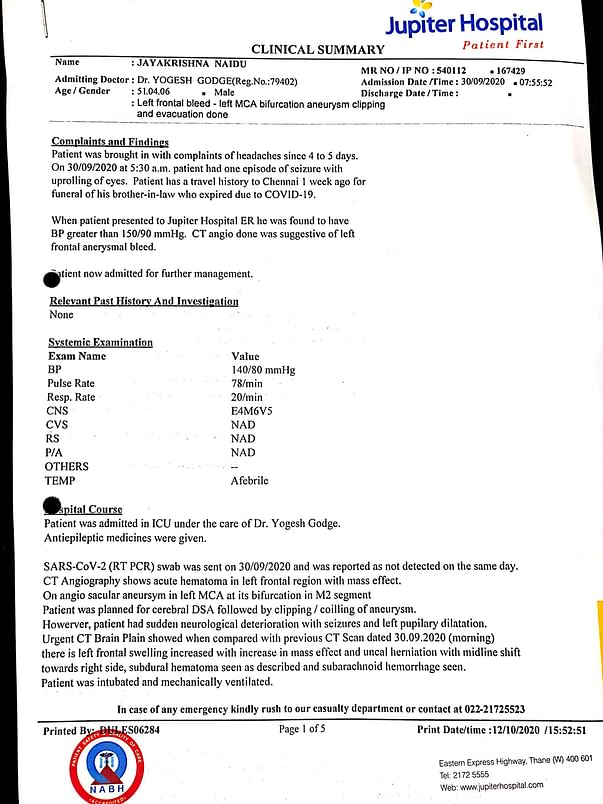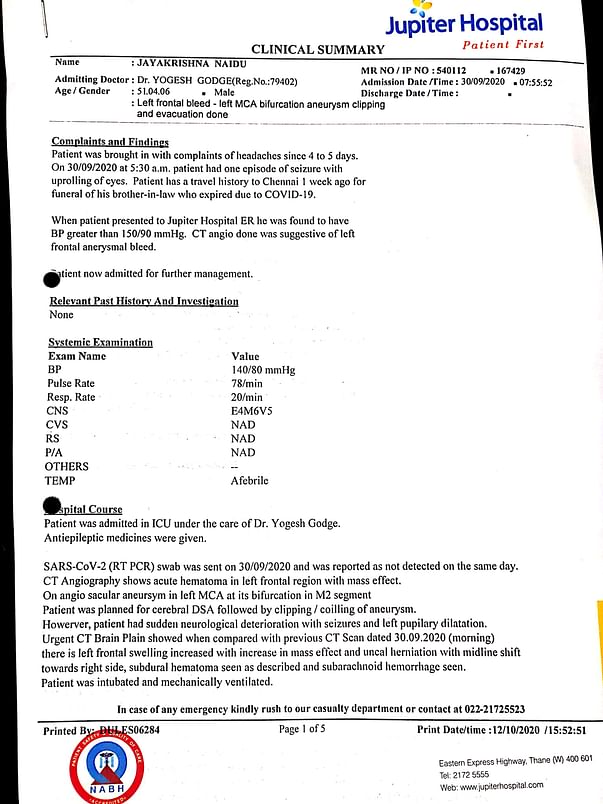 Jayakrishnan(JK) hasn't gained consciousness since then, it has been painful 2 weeks and we are longing to see him wake up and regain his consciousness. Life has been tough got me and my children's, however, we have not given up hope.

On the other hand, since JK has been in CCU since the day of admission and we now have exhausted all means and angles in our attempts to bear the medical costs. We have already incurred a bill of about ₹ 1.137,524 Lakhs in two weeks.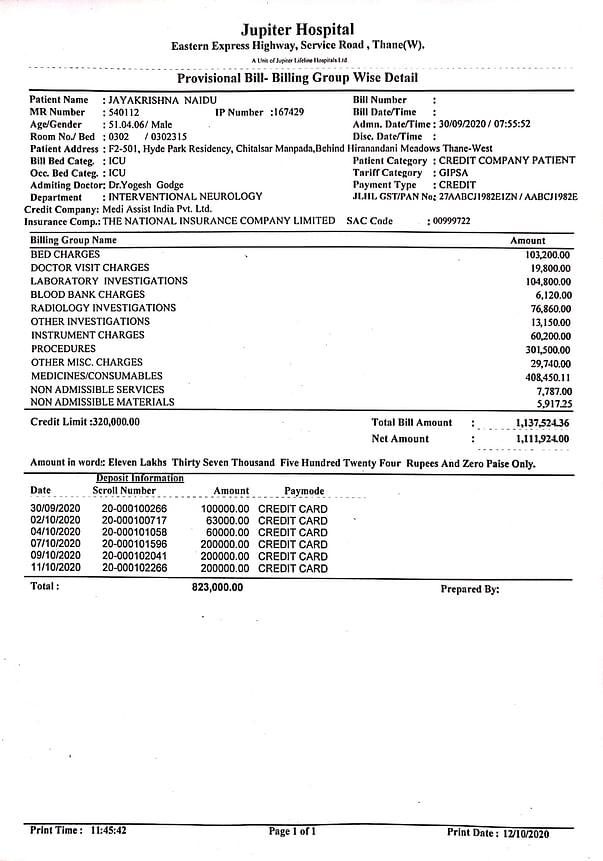 The doctors have said that it will take a few more weeks at least after he regains his conscience to discharge from the hospital. The medical expenses are around ₹ 40,000 to ₹ 50,000 per day.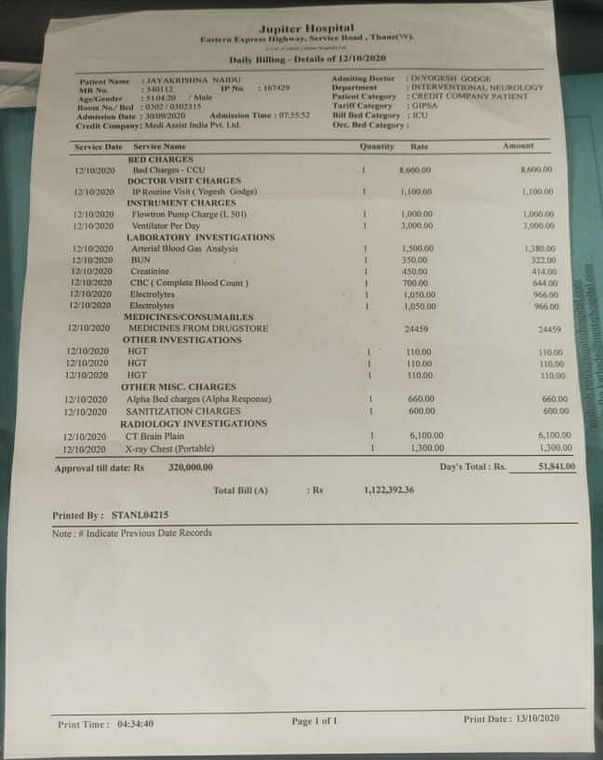 And then it will be a long path to recovery from this condition.

If you can support by clicking on the donate button along with your prayers, you can be one of the saviors for JK, your contribution and pray can put him back on the path of recovery. I would request you to kindly contribute with any amount you are comfortable for this noble cause and share this link with your friends and family.

Each of your contributions will be a very big help for paying the medical expense 🙏🏻